Popular
Jul. 27, 2017 11:53AM EST
Why Are We Still So Bad At Addressing Dancers' Mental Health?
Jim Lafferty
"So why did you quit?"
It's a question I've been asked hundreds of times since I stopped dancing over a decade ago. My answer has changed over the years as my own understanding of what lead me to walk away from greatest love of my life has become clearer.
"I had some injures," I would mutter nervously for the first few years. This seemed like the answer people understood most. Then it became, "I was just not very happy." Finally, as I passed into my 30s, I began telling the uncomfortable truth: "I quit dancing because of untreated depression."
---
It makes sense that people ask me "why?" I was a promising student. I left my family in upstate New York at 14 to train in the highest levels of Pittsburgh Ballet Theatre, and then San Francisco Ballet School. I spent my summers at the School of American Ballet and the Chautauqua festival program. I can say now what I was incapable of seeing then—I was a good dancer.
But I was never a confident dancer. I relied heavily on the praise of my teachers and casting to feel my self-worth. And over time, the micro-failures that dancers must overcome each day started to chip away at me. In my last year at SFBS, I would routinely cry in the studio. A missed pirouette or a class where I felt invisible to the teacher would completely dismantle me. Concerned teachers would stop me in the hallway with words of support, but my grit was too far gone.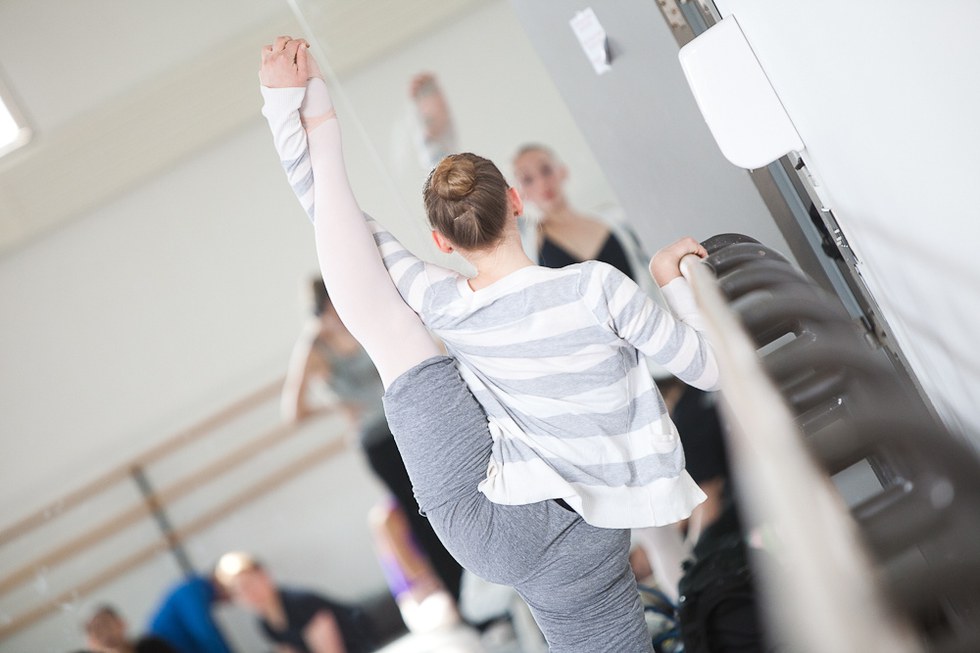 Matthew Murphy for Pointe
While dealing with back-to-back stress fractures, I was forced to sit in every single class that I missed for eight weeks and watch my peers surpass me. Sage dance therapist Dr. Bonnie Robson recently told me that despite the fact that injury is the most common reason for onset for depression in dancers, most injured dancers will see doctors, physical therapists and Pilates instructors while never seeing a mental health professional.
Three thousand miles from my parents and without a mentor, I learned my coping mechanisms from my peers. I thought being skinny would make me happy, so I tried all the ill-advised dieting techniques and then-still-legal ephedrine pills. I started self-medicating and at 18 I had developed a party resume that you would read about in a Rolling Stone profile. I remember sobbing to my mother on the phone, "I love dance, but it doesn't love me." On the worst days I considered that I would be less of a burden to the people that I loved if I were gone. It would be better than not dancing.
In the years since, I have had the privilege of conducting hundreds of interviews for articles I have written in Dance Magazine and other Dance Media publications. I have the handful of great dance therapists in the country piled up in my recent call list. My conversations with them and other dancers and dance-support professionals, combined with my own experience, has lead me to an unavoidable truth: I believe that dance institutions are failing their dancers with a lack of support for mental health.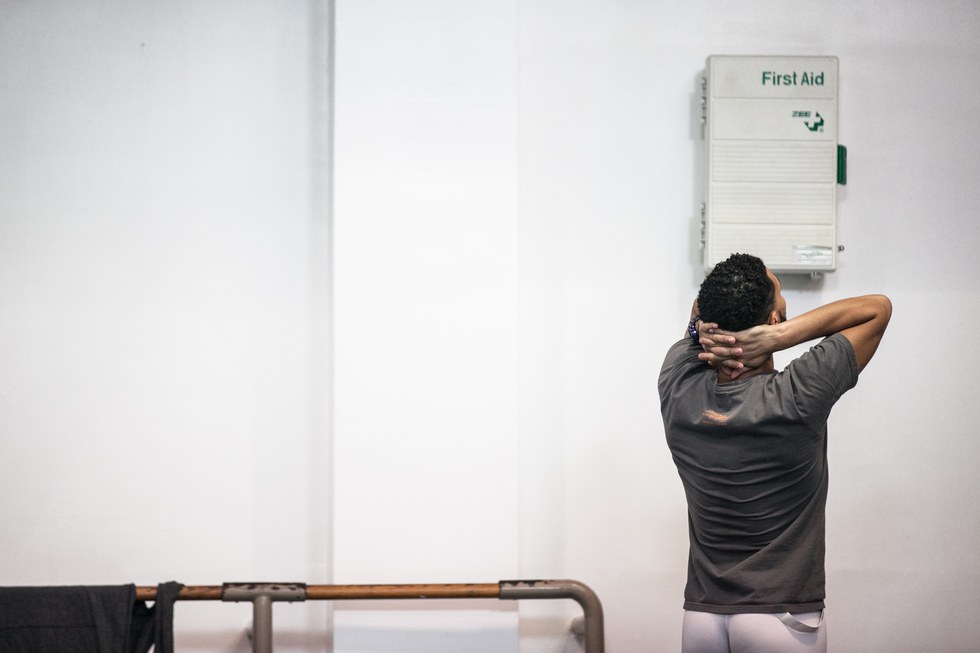 Quinn Wharton
In a recent interview, Dr. Brian Goonan, who works with dancers at Houston Ballet Academy, told me that the same drive to succeed that make so many ballet students great may also predispose them to depression. And yet, as a dance writer, when I call up so many of the great training institutions in this country to ask for an interview with the psychologist they refer their dancers to, they can't produce one. Houston Ballet Academy is the only school that I know of that makes regular office hours with a mental health professional available to their students in the studio. I hope that there are others I simply haven't found.
But I believe that small steps can move this industry in the right direction. Based upon the countless interviews I've done with professionals on the mental health of dancers, I have a few steps I'd like dancers, parents and directors to consider:
Advice For Dancers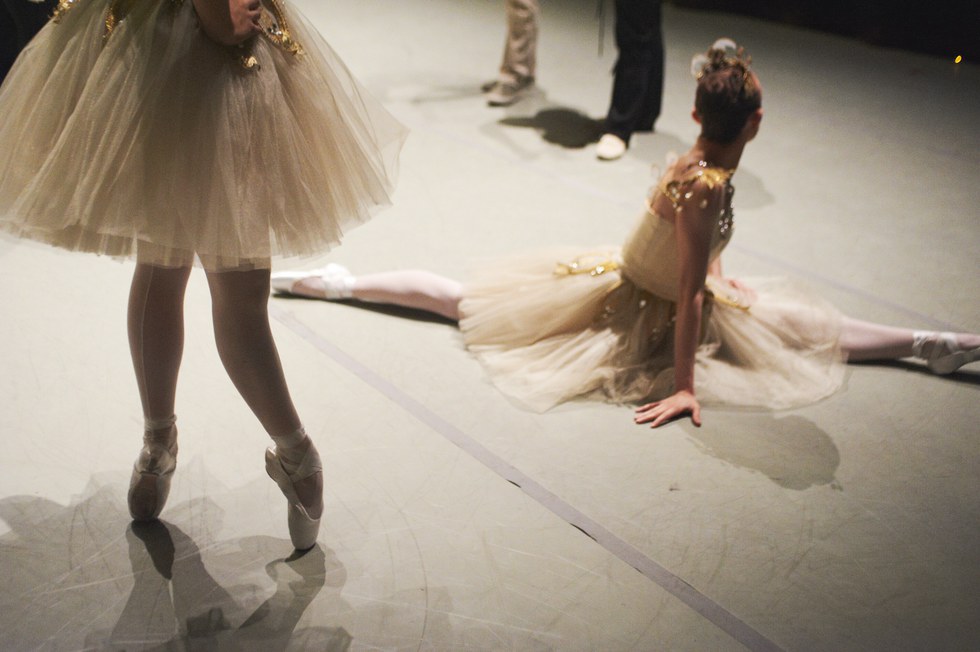 Jim Lafferty for Pointe
Periods of darkness will come with this challenging pursuit, and that is normal. It does not make you weak to seek help for your mental well-being the same way that it does not make you weak to go to physical therapy or a nutritionist.
If a friend or teacher tells you that they are worried about your mental state, listen. And know that this confrontation is hard for them. It is an act of love, not a criticism of your character.
Ask for help when you need it. It is not normal to feel sad every day for two weeks or more.
Understand that the most difficult time in your training is also the time that you are most statistically likely to experience depression. Dr. Robson told me that people are most likely to experience their first depression in their late teens and early twenties.
If/when you leave dance, consider a career in mental health if it interests you. Reach out to local studios and companies and offer your services.
Feeling like you want to quit is a common symptom of depression, according to Dr. Goonan. It does not necessarily mean that you will, or should stop dancing.
Advice For Parents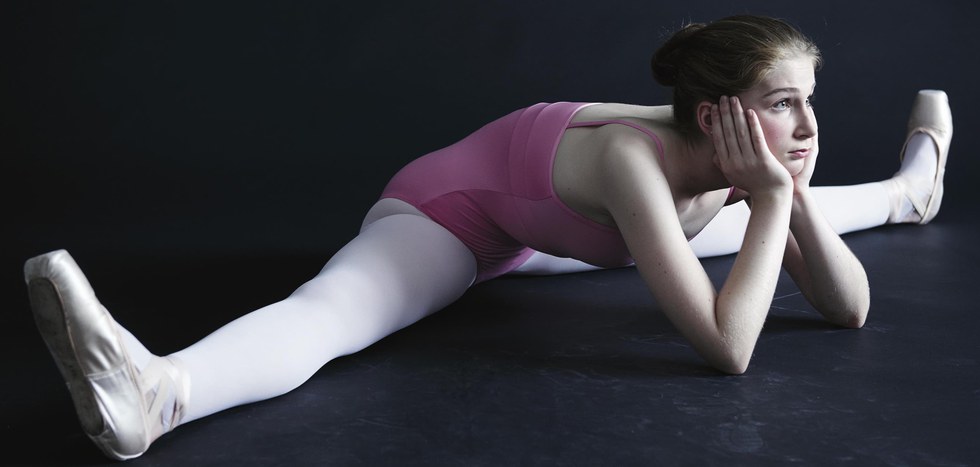 Nathan Sayers
When your child registers with a new school, ask who they will be referred to if they need mental health support. Ask for that person's name and number in case the dancer doesn't want to go through the school to see them. They may not be able to give it to you, and this doesn't mean you should forbid your child from going, but if enough parents start asking, it will be heard.
Help your child establish reasonable goals.
Avoid the "my girl is going to be a principal dancer" cocktail talk; your child will feel that. And remember that criticism of their dancing should only come from their teachers.
Check in with your kids about more than just what is going on in the studio. Ask them how they are feeling, and if they are enjoying anything outside of dance.
Advice For Teachers and Directors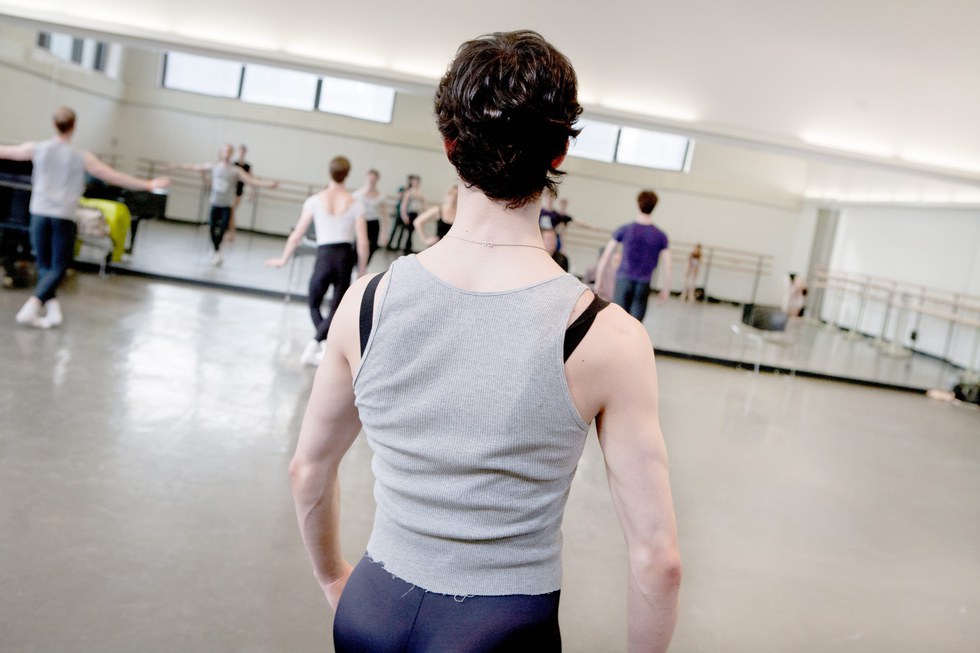 Matthew Murphy for Pointe
Teach your dancers to treat their mental wellness with the same care that they do their physical wellness. Break the stigma. Share your own experiences and give them permission through your acceptance to seek help when they need it.
Do not reserve calling in mental health professionals for cases that involve eating disorders. There are a litany of issues that a dancer may face that are just as devastating to their health.
If you are an institution for which dancers move away from home to train, you are responsible for their well-being. Build a close relationship with a psychologist who has spent time in the studio. The dancers should know who that person is, have met them multiple times, and know how to reach them directly.
Even if you are a small school, do some research on the mental health offerings in your area. Meet the psychologists and explain the specific challenges that dancers face.
If a once-driven student seems like they are trying less hard, skipping classes or acting lazy in class these are signals that something is wrong. Don't give up on them.


When I quit dancing, it felt like an eventuality, something that was completely out of my control. In retrospect, I see that with proper attention to the mental health challenges I was facing, I could have potentially made it much further. I was fortunate to share the studio with many great dancers in my training years—many of whom have since been on the cover of this magazine. The constant trait that I see among the dancers who have "made it" is resilience. It isn't always that girl with all the perfect feet who ends up with a dream career. Talent will take you far, but emotional strength will take you farther.
I have been amazed and thrilled to see how much the dance world has changed since I left it. Nutrition discussions are moving from low-fat to eating whole foods. Cross training is the norm and new styles of movement and body types are slowly finding their place. But this taboo remains, and it is too important to ignore.
Alvin Ailey's life and groundbreaking work are coming to the big screen. Photo courtesy Ailey Archives.
There must be something in the water: Last week, we announced that Madonna is directing Michaela DePrince's upcoming biopic. And yesterday, we got wind of another major dance film: According to The Hollywood Reporter, Fox Searchlight has sealed the deal to make Ailey Ailey's life and work into a movie. Yes, please.
While some movies falter along their way to the big screen, we think this one's got legs (and hopefully a whole lot of lateral T's and hinges and coccyx balances, too). Why?
Keep reading...
Show less
John Heginbotham never walks into rehearsal unprepared. Photo by Janelle Jones, courtesy the Watermill Center
Back in 2012, after 14 years dancing with Mark Morris Dance Group, choreographer John Heginbotham ventured out on his own. Don't think of it as going solo, though.
Almost from the outset, Heginbotham has embarked on a series of fruitful collaborations with other artists, via his namesake company, Dance Heginbotham, and through a stream of independent projects. His creative partners have covered a range of talents and genres: illustrator Maira Kalman (in 2017's The Principles of Uncertainty), opera director Peter Sellars (for Girls of the Golden West, which debuted at San Francisco Opera in November), and contemporary-music luminaries such as Tyondai Braxton and Alarm Will Sound.
Here's What He Has To Say: About starting his company, his rehearsal process and why he's drawn to creative mash-ups.

Keep reading...
Show less
What Dancers Eat
Mar. 09, 2018 09:15AM EST
Pizza can be an excellent recovery meal after a hard day of class and rehearsal. Photo by Thinkstock
Raise your hand if you've ever walked out of the studio with just one thought on your mind: a big, juicy cheeseburger. But raise your other hand if instead of getting that burger, you opted for a hearty salad or stir-fry.
While dancers need to fuel their bodies with nutrient-dense meals and snacks, plenty of foods get an unfair bad rap. "The diet culture in this country vilifies various food groups as being bad while championing others as good," says Kelly Hogan, MS, RD, CDN, clinical nutrition and wellness manager at the Dubin Breast Center at Mount Sinai Hospital in New York City. "But black-and-white thinking like that has no place when it comes to food."
Some foods have less nutrition than others, admits Hogan, but if you're eating what you crave and honoring your hunger and fullness cues, she says you'll probably get the variety of nutrients your body needs. Here are seven foods that can have a place on your plate—guilt-free.
Keep reading...
Show less
When you spend as much time on the road as The Royal Ballet's Steven McRae, getting access to a proper gym can be a hassle. To stay fit, the Australian-born principal turns to calisthenics—the old-school art of developing aerobic ability and strength with little to no equipment.
"It's basically just using your own body weight," McRae explains. "In terms of partnering, I'm not going to dance with a ballerina who is bigger than me, so if I can sustain my own body weight, then in my head I should be fine."
Keep reading...
Show less
Photo by Hugo Glendinning, Courtesy Sadler's Wells
Ten years is a long time for a dance production to run, but Sidi Larbi Cherkaoui's Sutra, an athletic, meditative spectacle featuring 19 Shaolin monks and a malleable set of 21 wooden boxes (designed by Antony Gormley) is still striking a chord with audiences worldwide. To celebrate the milestone, Sutra is returning to Sadler's Wells, where it all began. March 26–28. sadlerswells.com.
Irina Dvorovenko's latest role: Playing Elizaveta Grushinskaya in Grand Hotel at New York City Center. Photo by Joan Marcus, Courtesy New York City Center.
Whether playing a saucy soubrette or an imperious swan, Irina Dvorovenko was always a formidable presence on the American Ballet Theatre stage. Since her 2013 retirement at 39, after 16 seasons, she's been bringing that intensity to an acting career in roles ranging from, well, Russian ballerinas to the Soviet-era newcomer she plays in the FX spy series "The Americans."
We caught up with her after tech rehearsal for the Encores! presentation of the musical Grand Hotel, directed and choreographed by Josh Rhodes and running March 21–25 at New York City Center. It's another tempestuous ballerina role for Dvorovenko—Elizaveta Grushinskaya, on her seventh farewell tour, resentfully checks into the Berlin hostelry of the title with her entourage, only to fall for a handsome young baron and sing "Bonjour, Amour."
Keep reading...
Show less


Get Dance Magazine in your inbox