Eat to Heal: These 4 Nutrients Can Soothe Sore Muscles
Getty Images
Sometimes after a long day of dancing, it can feel like your entire body could use an ice bath. Delayed onset muscle soreness, or DOMS, is muscle pain that sets in 24 to 72 hours after strenuous exercise, due to the breakdown of muscle fibers. Usually, it happens after trying something brand-new or a movement you haven't done in a while.
But if you're getting DOMS from steps you do often, that's a sign that you should look at how you're fueling your body, says Val Schonberg, a licensed dietitian in Georgia who frequently works with dancers. It might mean your diet is due for a rethink.
Staying hydrated and eating the right mix of nutrients can help you reduce soreness. "Inflammation is a natural way for the body to heal, so we don't want to stop the process," says Schonberg. "But you can eat to deal with inflammatory factors, and to preserve the integrity of your muscles."
---
Omega-3 Fatty Acids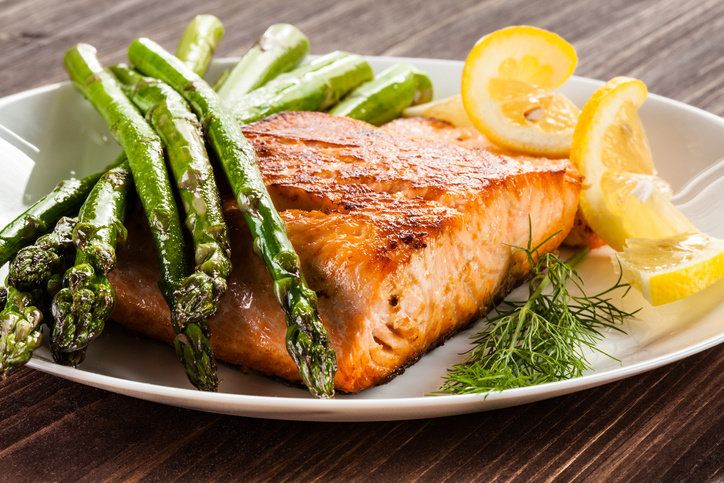 Getty Images
The Benefit: Reduces inflammation.
The Foods: Fish (salmon and tuna), walnuts, flaxseeds, canola and soybean oil. "You can take a fish-oil supplement, but I always recommend trying to eat the food first," says Schonberg.
Dinner Idea: Salmon with brown rice and a vegetable side. Schonberg says a proper serving of fish is about the size of your palm.
Antioxidants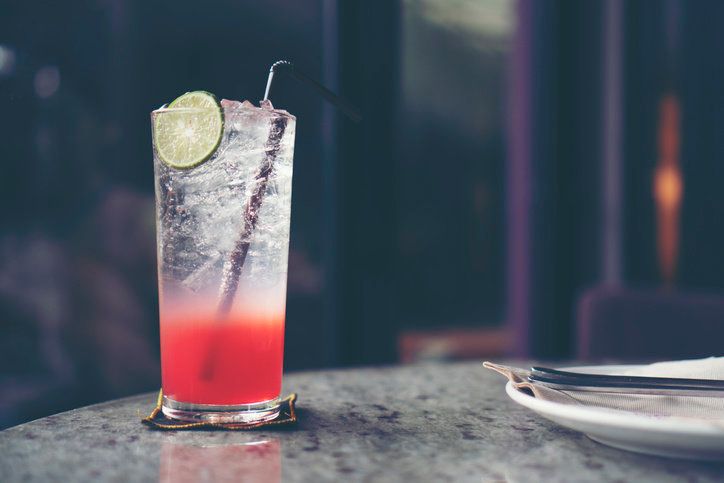 Getty Images
The Benefits: Help neutralize free radicals, decrease inflammatory reactions and repair cells and tissue.
The Foods: Fresh berries, tart-cherry juice. "In addition to a high level of antioxidants, tart cherry includes other nutrients and compounds that can promote the immune system, better sleep and brain health," says Schonberg.
Mocktail Idea: Dissolve one ounce of tart-cherry concentrate into sparkling water.
Carbohydrates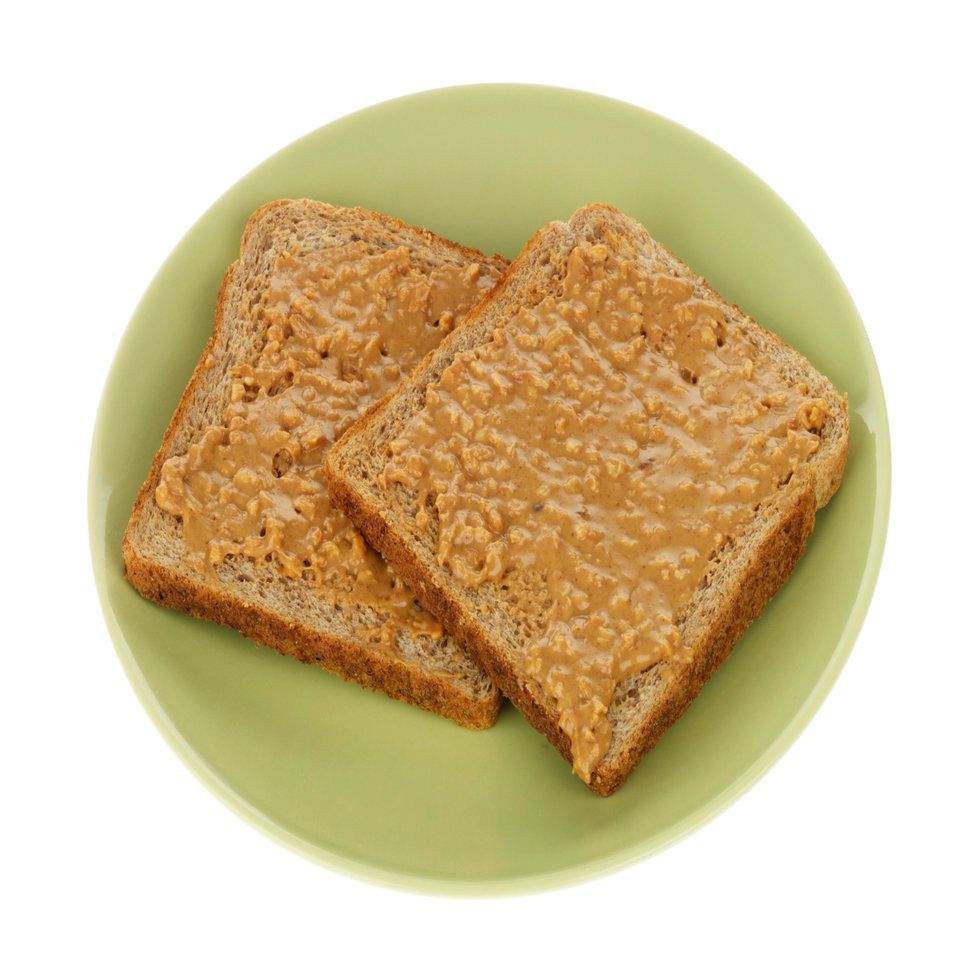 Getty Images
The Benefit: Provides energy. "You need to continuously refill the glycogen stores with nutrient-dense sources of carbs," says Schonberg. "Things like pasta and rice will only be stored as fat if overconsumed." Eating carbs throughout the day has also been shown to improve athletic performance.
The Foods: Whole grains like quinoa, oats, brown rice and whole-wheat pasta.
Breakfast Ideas: Nut butter on sprouted or whole-grain toast, or yogurt with granola and berries.
Whey Protein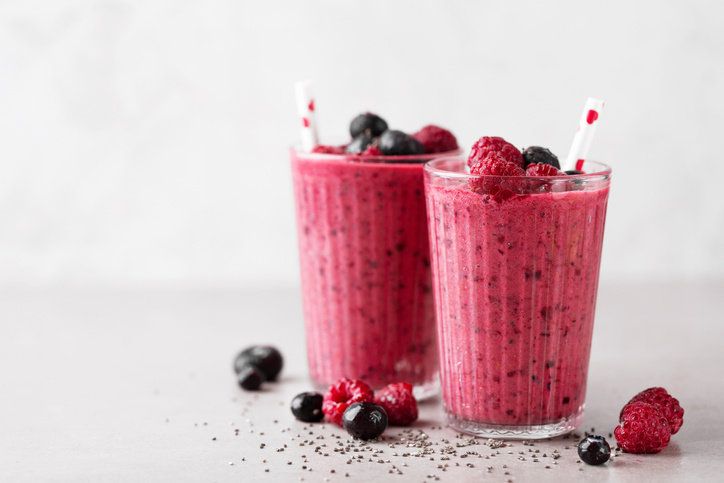 Getty Images
The Benefit: The amino acids from whey protein help to rebuild the tiny muscle tears that cause soreness.
The Foods: Milk, yogurt, cheese and whey-protein powder.
After-Workout Snack Idea: A berry smoothie with ground flax and whey protein
Most people may know Derek Dunn for his impeccable turns and alluring onstage charisma. But the Boston Ballet principal dancer is just as charming offstage, whether he's playing with his 3-year-old miniature labradoodle or working in the studio. Dance Magazine recently spent the day with Dunn as he prepared for his debut as Albrecht in the company's upcoming run of Giselle.
Rosalie O'Connor, Courtesy Mark Morris Dance Group
You know compelling musicality when you see it. But how do you cultivate it? It's not as elusive as it might seem. Musicality, like any facet of dance, can be developed and honed over time—with dedicated, detailed practice. At its most fundamental, it's "respect for the music, that this is your partner," says Kate Linsley, academy principal of the School of Nashville Ballet.
Keep reading...
Show less
The USC Kaufman graduating class with Mikhail Baryshnikov. Gus Ruelas/USC
Just four years ago, the University of Southern California's Glorya Kaufman School of Dance welcomed its first class of BFA students. The program—which boasts world-class faculty and a revolutionary approach to training focused on collaboration and hybridity—immediately established itself as one of the country's most prestigious and most innovative.
Now, the first graduating class is entering the dance field. Here, six of the 33 graduates share what they're doing post-grad, what made their experience at USC Kaufman so meaningful and how it prepared them for their next steps:
Keep reading...
Show less
Ross Parkes, right, teaching in Shanghai in 1983. Lan-Lan Wang is at left. Courtesy Lan-Lan Wang.
Notable dancer and beloved teacher, Ross Parkes, 79, passed away on August 5, 2019 in New York City. He was a founding faculty member at Taipei National University of the Arts in Taiwan, where he taught from 1984 to 2006. Lin Hwai-min, artistic director of Cloud Gate Dance Theater, said: "He nurtured two generations of dancers in Taiwan, and his legacy will continue."
About his dancing, Tonia Shimin, professor emerita at UC Santa Barbara and producer of Mary Anthony: A Life in Modern Dance, said this: "He was an exquisite, eloquent dancer who inhabited his roles completely."
Keep reading...
Show less