Eat to Heal: These 4 Nutrients Can Soothe Sore Muscles
Getty Images
Sometimes after a long day of dancing, it can feel like your entire body could use an ice bath. Delayed onset muscle soreness, or DOMS, is muscle pain that sets in 24 to 72 hours after strenuous exercise, due to the breakdown of muscle fibers. Usually, it happens after trying something brand-new or a movement you haven't done in a while.
But if you're getting DOMS from steps you do often, that's a sign that you should look at how you're fueling your body, says Val Schonberg, a licensed dietitian in Georgia who frequently works with dancers. It might mean your diet is due for a rethink.
Staying hydrated and eating the right mix of nutrients can help you reduce soreness. "Inflammation is a natural way for the body to heal, so we don't want to stop the process," says Schonberg. "But you can eat to deal with inflammatory factors, and to preserve the integrity of your muscles."
---
Omega-3 Fatty Acids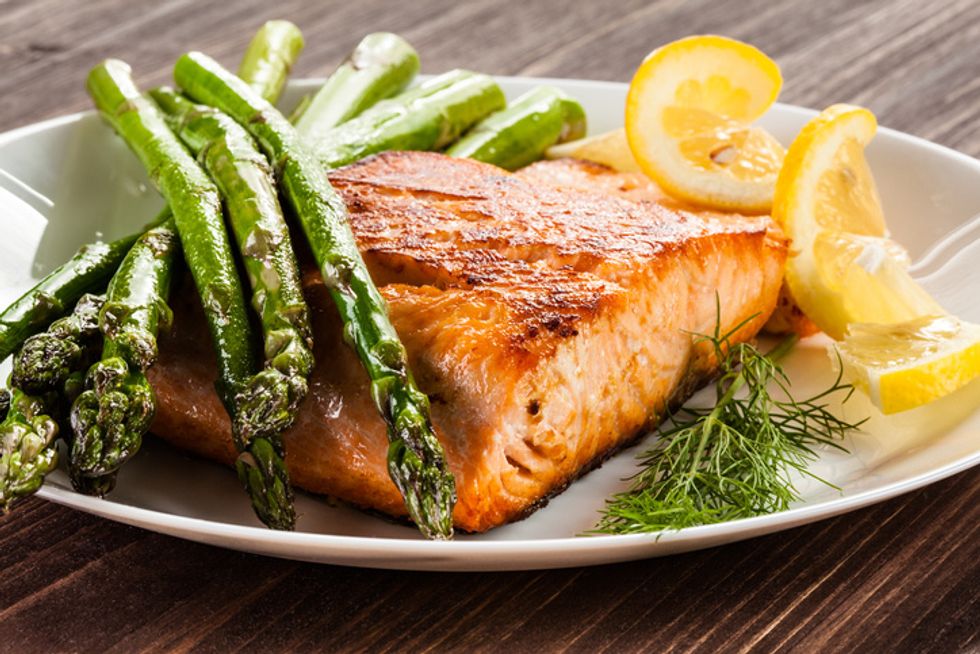 Getty Images
The Benefit: Reduces inflammation.
The Foods: Fish (salmon and tuna), walnuts, flaxseeds, canola and soybean oil. "You can take a fish-oil supplement, but I always recommend trying to eat the food first," says Schonberg.
Dinner Idea: Salmon with brown rice and a vegetable side. Schonberg says a proper serving of fish is about the size of your palm.
Antioxidants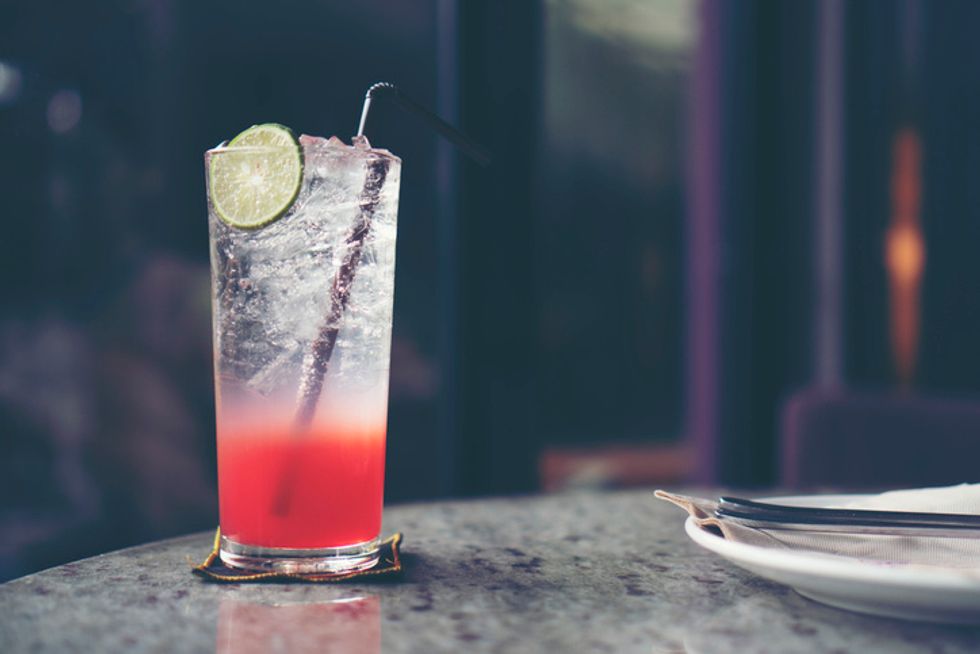 Getty Images
The Benefits: Help neutralize free radicals, decrease inflammatory reactions and repair cells and tissue.
The Foods: Fresh berries, tart-cherry juice. "In addition to a high level of antioxidants, tart cherry includes other nutrients and compounds that can promote the immune system, better sleep and brain health," says Schonberg.
Mocktail Idea: Dissolve one ounce of tart-cherry concentrate into sparkling water.
Carbohydrates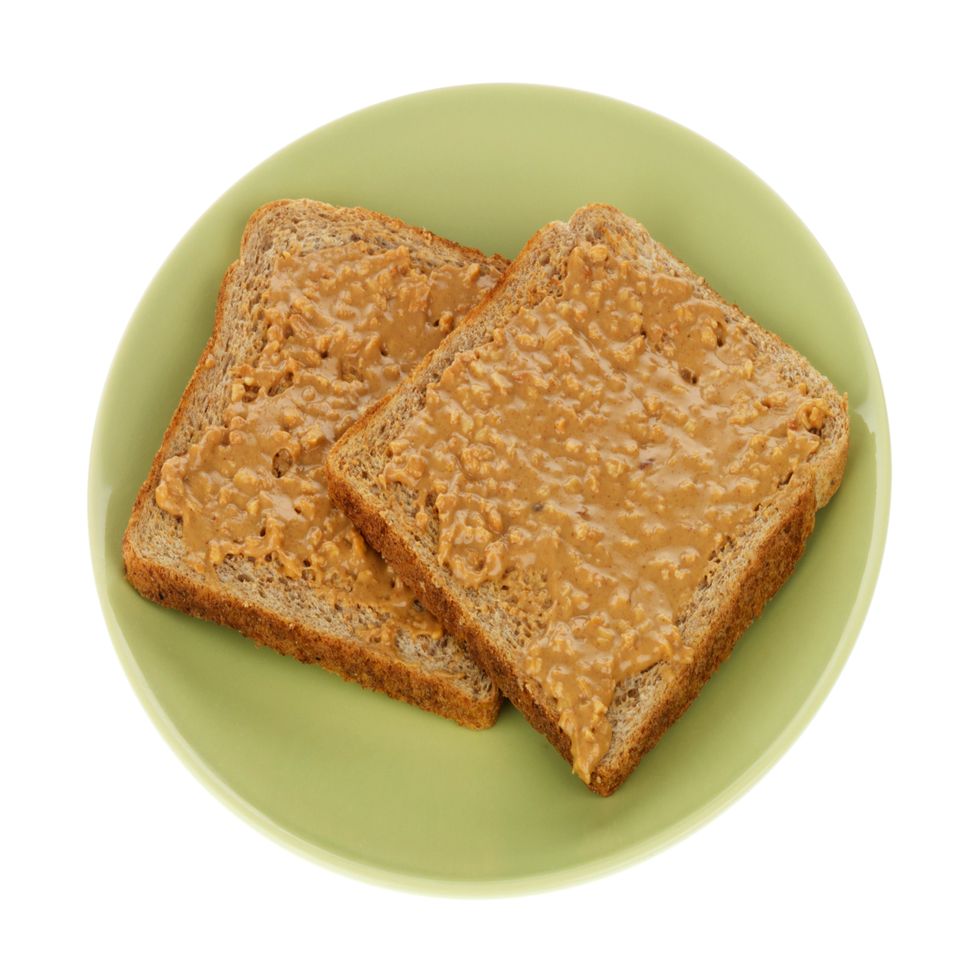 Getty Images
The Benefit: Provides energy. "You need to continuously refill the glycogen stores with nutrient-dense sources of carbs," says Schonberg. "Things like pasta and rice will only be stored as fat if overconsumed." Eating carbs throughout the day has also been shown to improve athletic performance.
The Foods: Whole grains like quinoa, oats, brown rice and whole-wheat pasta.
Breakfast Ideas: Nut butter on sprouted or whole-grain toast, or yogurt with granola and berries.
Whey Protein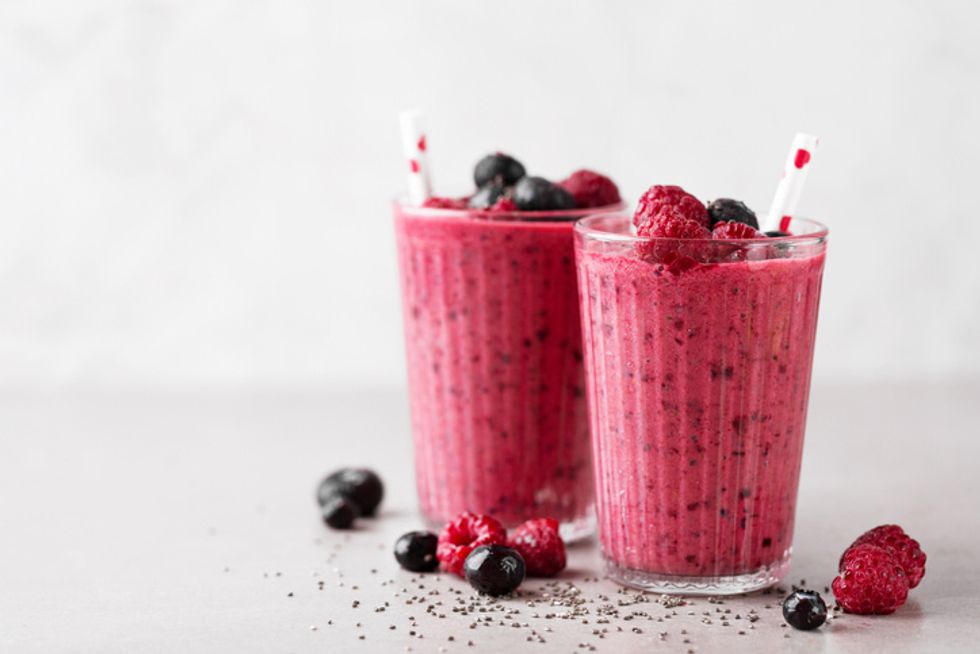 Getty Images
The Benefit: The amino acids from whey protein help to rebuild the tiny muscle tears that cause soreness.
The Foods: Milk, yogurt, cheese and whey-protein powder.
After-Workout Snack Idea: A berry smoothie with ground flax and whey protein
We knew that Ivo van Hove and Anne Teresa de Keersmaeker's production of West Side Story would challenge our preconceived notions about the show.
But a recent Vogue story gives us a taste of just how nontraditional the Broadway revival will be. Most notably, van Hove is cutting "I Feel Pretty" and the "Somewhere" ballet, condensing the show into one act to better reflect the urgency of the 48-hour plot. (The choice has been approved by the West Side Story estate, including Sondheim, who has "long been uncomfortable" with some of the "I Feel Pretty" lyrics.)
Keep reading...
Show less
Ailey II artistic director Troy Powell teaching an Ailey Workshop at NYCDA. Courtesy NYCDA
Back in 2011 when Joe Lanteri first approached Katie Langan, chair of Marymount Manhattan College's dance department, about getting involved with New York City Dance Alliance, she was skeptical about the convention/competition world.
"But I was pleasantly surprised by the enormity of talent that was there," she says. "His goal was to start scholarship opportunities, and I said okay, I'm in."
Today, it's fair to say that Lanteri has far surpassed his goal of creating scholarship opportunities. But NYCDA has done so much more, bridging the gap between the convention world and the professional world by forging a wealth of partnerships with dance institutions from Marymount to The Ailey School to Complexions Contemporary Ballet and many more. There's a reason these companies and schools—some of whom otherwise may not see themselves as aligned with the convention/competition world—keep deepening their relationships with NYCDA.
Now, college scholarships are just one of many ways NYCDA has gone beyond the typical weekend-long convention experience and created life-changing opportunities for students. We rounded up some of the most notable ones:
Keep reading...
Show less
Jayme Thornton
It's a much-repeated part of Francesca Hayward's origin story that she discovered ballet at age 3, when her grandparents bought a video of The Nutcracker to keep her occupied and she immediately started dancing around the room. What's less well-known is that there was another video lined up next to The Nutcracker that Hayward liked to dance along to: Cats. "I really just did the White Cat bit and fast-forwarded the rest," she remembers. "I'd make my friends who came around be the other cats."
Twenty-four years later, she's not only become a Royal Ballet principal, but has been cast as Victoria the White Cat in Tom Hooper's new movie adaptation of the Andrew Lloyd Webber musical, out in theaters on December 20. "I remember the director telling me I'd got the part: 'Just to let you know you're the lead in a Hollywood film,' he said." Hayward laughs. "This is crazy!"
Keep reading...
Show less
Left: Hurricane Harvey damage in Houston Ballet's Dance Lab; Courtesy Harlequin. Right: The Dance Lab pre-Harvey; Nic Lehoux, Courtesy Houston Ballet.
"The show must go on" may be a platitude we use to get through everything from costume malfunctions to stormy moods. But when it came to overcoming a literal hurricane, Houston Ballet was buoyed by this mantra to go from devastated to dancing in a matter of weeks—with the help of Harlequin Floors, Houston Ballet's longstanding partner who sprang into action to build new floors in record time.
Keep reading...
Show less