Is It Time to Rethink "Men's" Class?
Thoughts on gender have evolved since Louis XIV's era. Maybe it's time training evolves too. Photo by Matthew Murphy for Pointe.
Next semester, there'll be a new course name on the syllabus of Boston Conservatory at Berklee: "Constructed Gender Identities in Classical Ballet: Men's Variations."
But this is not a new course, just a new title. The old name is one you might recognize: "Men's Class."
---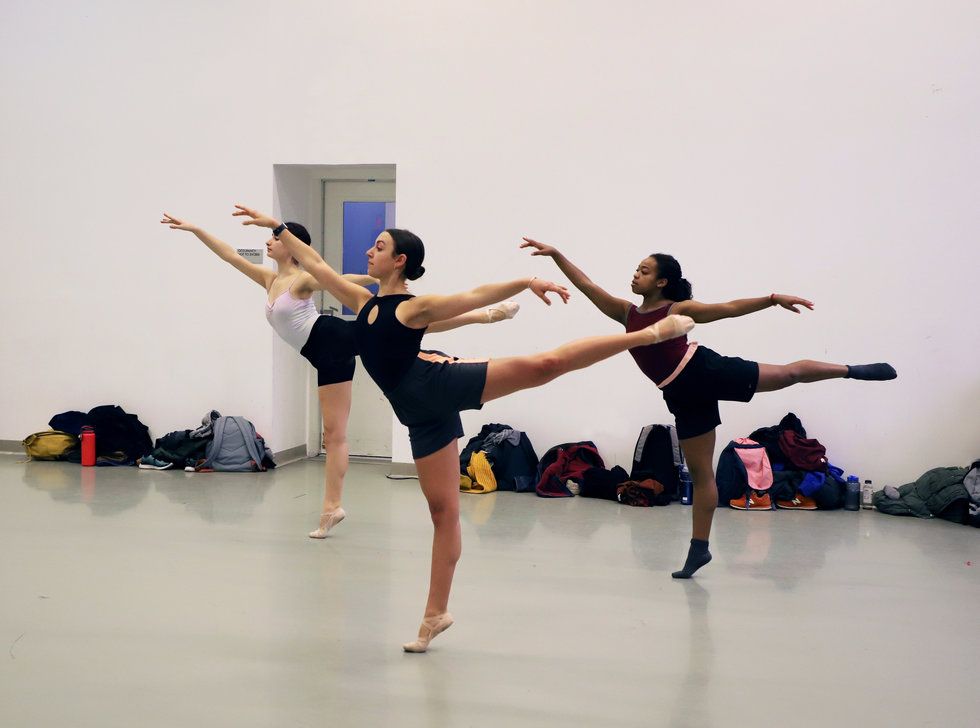 Ballet class at Boston Conservatory at Berklee College. Photo by Michelle Parkos, courtesy Boston Conservatory at Berklee College.
The official course names for both Women's Variations and Pas de Deux will also start with the qualifier "Constructed Gender Identities in Classical Ballet." What does this mean? Well, for starters, it means that all three classes will be open to any dance student who wants to take them, regardless of their gender identity.
"As a higher education institution, we do not want to be offering a course that's only available to certain students based on their gender identity," says Cathy Young, the executive director of Boston Conservatory at Berklee and former dean of the dance division. "We want all of our students to be able to access all the material that's being offered."
Even though the dance division has previously had male-identifying students take pointe class and female-identifying students take men's variations, it is now official school policy that these classes must be open and inclusive to all.
In addition to increasing access, this change is also designed to help present ballet in its historical context. "Classical ballet is built around a particular presentation of gender that reflects a specific moment in time," Young explains. "This is not about making a judgement about that, but contextualizing it."
She admits that she's a bit apprehensive about how some in the ballet world—possibly including Boston Conservatory's own faculty members—might interpret this shift. So she's very clear: "This is not at all about dismantling ballet traditions, or devaluing traditions. It's about reframing how we present this material to our students, so that everyone can engage with this form."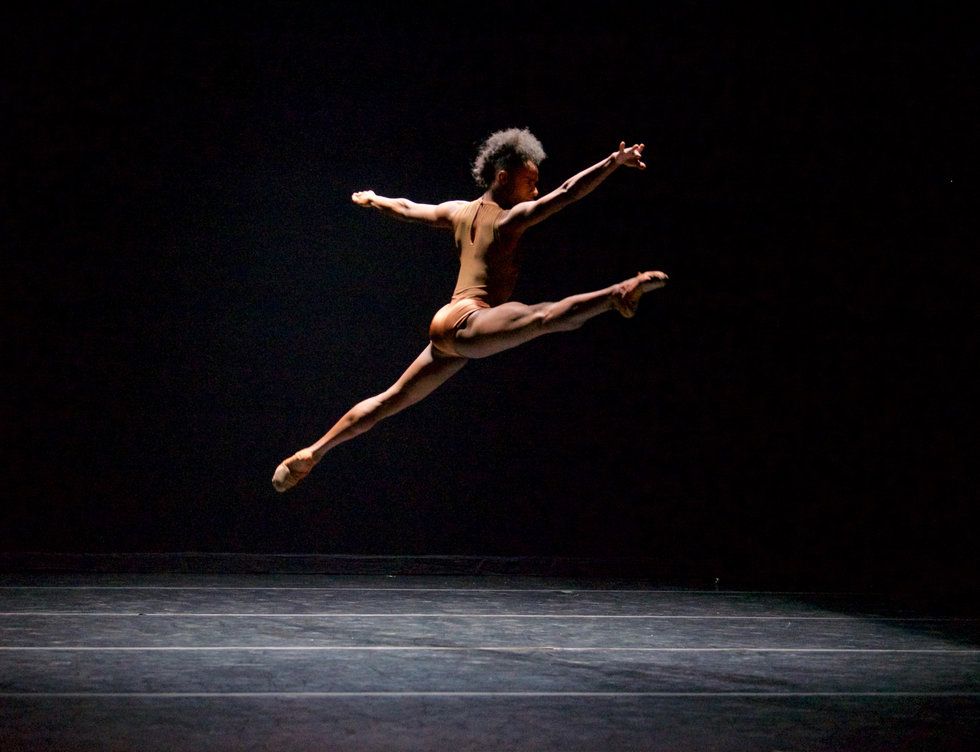 Boston Conservatory student Lilly Rose Valore, the first trans woman studying in the dance division, performs on the main stage. Photo by Jim Coleman, courtesy Boston Conservatory at Berklee College
These changes came at the urging of the student government association. But the school's leadership has been having several conversations about gender for the past two years, ever since then-sophomore Lilly Rose Valore announced that she identified as female and asked for access to parts of the ballet curriculum recommended for female-identifying students. Ever since transitioning, Valore has worked actively to make the school a more inclusive and accepting space. Today, the conservatory also has students who identify as non-binary.
"Labeling your curriculum around gender identity, you're excluding students—that seems deeply unacceptable to me," says Young. "Our job as a conservatory is to respect the traditions but also reimagine them so they are relevant to the world we live in now."
She also wants to make sure the school is nurturing every student. "In terms of training them as performing artists, the center of what we do is helping them develop their unique, individual voice. We want to make space for all of those voices."
Update: This story was updated on December 19 to properly identify student Lilly Rose Valore.
Just for Fun
Jul. 16, 2019 02:13PM EST
As Dance Magazine editors, we admittedly spend more time than we'd like sifting through stock photography. Some of it is good, more of it is bad and most of it is just plain awkward.
But when paired with the right caption, those shots magically transform from head-scratchers to meme-worthy images that illustrate our singular experience as dancers. You can thank the internet for this special salute to dancer moods.
Keep reading...
Show less
Wayne McGregor. Photo by Johan Persson, Courtesy ROH
It's no surprise that dancers make some of the best TED Talk presenters. Not only are they great performers, but they've got unique knowledge to share. And they can dance!
If you're in need of a midweek boost, look no further than these eight presentations from some incredibly inspiring dance artists.
Keep reading...
Show less
News
Jul. 16, 2019 03:58PM EST
Including this extraordinary Travis Wall number for "So You Think You Can Dance" (Adam Rose/FOX)
The Primetime Emmy Award nominations are out! Congrats to the seven choreographers who earned nods for their exceptional TV work this year. Notably, that work was made for just two shows, "So You Think You Can Dance" and "World of Dance."
And there was a particularly remarkable snub: While the dance-filled hit "Fosse/Verdon" earned 17 nominations across many of the major categories, Andy Blankenbuehler's fabulous Fosse remixes weren't recognized in the Outstanding Choreography field.
Here are all the dance routines up for Emmys:
Keep reading...
Show less

abezikus/Getty Images
"Dancers can do everything these days," I announced to whoever was in earshot at the Jacob's Pillow Archives during a recent summer. I had just been dazzled by footage of a ballet dancer performing hip hop, remarkably well. But my very next thought was, What if that isn't always a good thing? What if what one can't do is the very thing that lends character?
Keep reading...
Show less