Is It Time to Rethink "Men's" Class?
Thoughts on gender have evolved since Louis XIV's era. Maybe it's time training evolves too. Photo by Matthew Murphy for Pointe.
Next semester, there'll be a new course name on the syllabus of Boston Conservatory at Berklee: "Constructed Gender Identities in Classical Ballet: Men's Variations."
But this is not a new course, just a new title. The old name is one you might recognize: "Men's Class."
---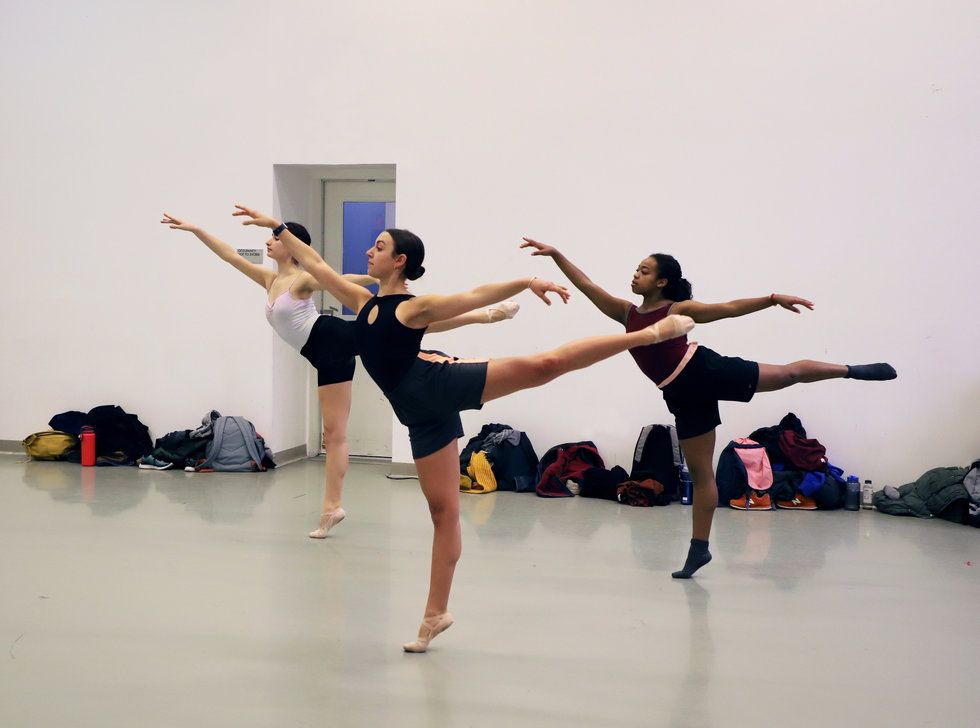 Ballet class at Boston Conservatory at Berklee College. Photo by Michelle Parkos, courtesy Boston Conservatory at Berklee College.
The official course names for both Women's Variations and Pas de Deux will also start with the qualifier "Constructed Gender Identities in Classical Ballet." What does this mean? Well, for starters, it means that all three classes will be open to any dance student who wants to take them, regardless of their gender identity.
"As a higher education institution, we do not want to be offering a course that's only available to certain students based on their gender identity," says Cathy Young, the executive director of Boston Conservatory at Berklee and former dean of the dance division. "We want all of our students to be able to access all the material that's being offered."
Even though the dance division has previously had male-identifying students take pointe class and female-identifying students take men's variations, it is now official school policy that these classes must be open and inclusive to all.
In addition to increasing access, this change is also designed to help present ballet in its historical context. "Classical ballet is built around a particular presentation of gender that reflects a specific moment in time," Young explains. "This is not about making a judgement about that, but contextualizing it."
She admits that she's a bit apprehensive about how some in the ballet world—possibly including Boston Conservatory's own faculty members—might interpret this shift. So she's very clear: "This is not at all about dismantling ballet traditions, or devaluing traditions. It's about reframing how we present this material to our students, so that everyone can engage with this form."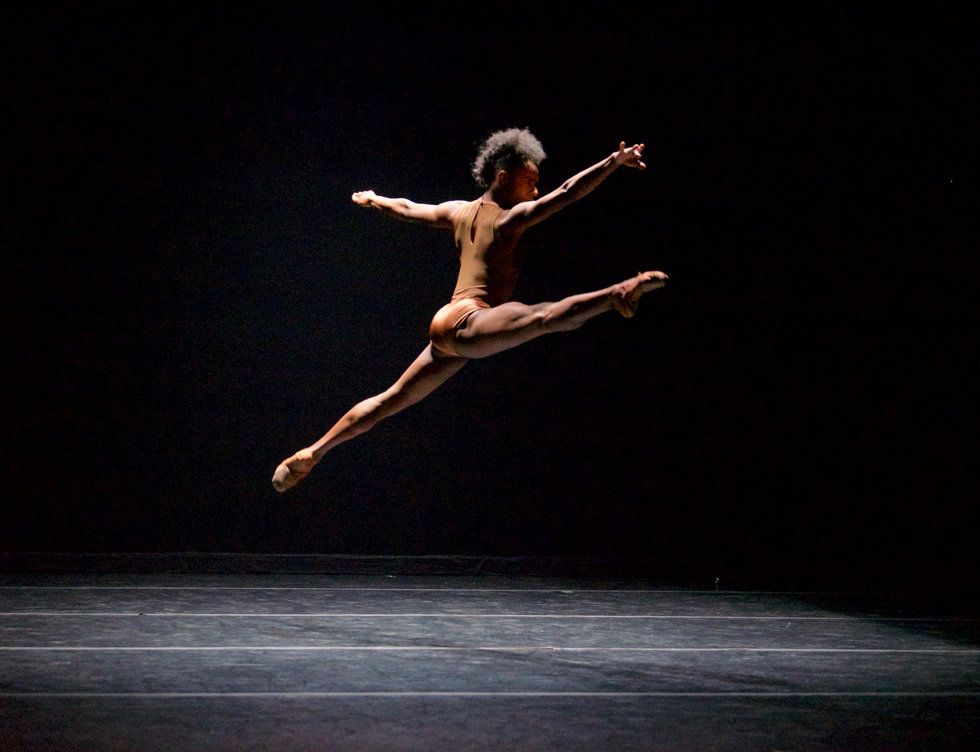 Boston Conservatory student Lilly Rose Valore, the first trans woman studying in the dance division, performs on the main stage. Photo by Jim Coleman, courtesy Boston Conservatory at Berklee College
These changes came at the urging of the student government association. But the school's leadership has been having several conversations about gender for the past two years, ever since then-sophomore Lilly Rose Valore announced that she identified as female and asked for access to parts of the ballet curriculum recommended for female-identifying students. Ever since transitioning, Valore has worked actively to make the school a more inclusive and accepting space. Today, the conservatory also has students who identify as non-binary.
"Labeling your curriculum around gender identity, you're excluding students—that seems deeply unacceptable to me," says Young. "Our job as a conservatory is to respect the traditions but also reimagine them so they are relevant to the world we live in now."
She also wants to make sure the school is nurturing every student. "In terms of training them as performing artists, the center of what we do is helping them develop their unique, individual voice. We want to make space for all of those voices."
Update: This story was updated on December 19 to properly identify student Lilly Rose Valore.
Lindsay Thomas
Every dancer knows that how you fuel your body affects how you feel in the studio. Of course, while breakfast is no more magical than any other meal (despite the enduring myth that it's the most important one of the day), showing up to class hangry is a recipe for unproductive studio time.
So what do your favorite dancers eat in the morning to set themselves up for a busy rehearsal or performance day?
Keep reading...
Show less
News
Sep. 20, 2019 09:17AM EST
Simon Soong, Courtesy DDT
When it comes to dance in the U.S., companies in the South often find themselves overlooked—sometimes even by the presenters in their own backyard. That's where South Arts comes in. This year, the regional nonprofit launched Momentum, an initiative that will provide professional development, mentorship, touring grants and residencies to five Southern dance companies.
Keep reading...
Show less
News
Sep. 19, 2019 12:46PM EST
Alice Pennefather, Courtesy ROH
You ever just wish that Kenneth MacMillan's iconic production of Romeo and Juliet could have a beautiful love child with the 1968 film starring Olivia Hussey? (No, not Baz Luhrmann's version. We are purists here.)
Wish granted: Today, the trailer for a new film called Romeo and Juliet: Beyond Words was released, featuring MacMillan's choreography and with what looks like all the cinematic glamour we could ever dream of:
Keep reading...
Show less
News
Sep. 19, 2019 11:54AM EST
Touch tour for English National Ballet's Giselle by Akram Khan at the Aotea Centre in Auckland, New Zealand. Photo by Studio Pono, Courtesy ENB
While you might think of dance as a primarily visual art form, performances engage us on multiple levels. Our ears take in the score, the artists' breathing patterns, fellow audience members' reactions, and the physical percussion made by the dancers' footfalls and partnering. All of this information is available to audience members with limited to no vision, and when it comes to providing them with the rest, there are multiple approaches being refined by experts in the field generally referred to as "audience accessibility."
Keep reading...
Show less