Is It Time to Rethink "Men's" Class?
Thoughts on gender have evolved since Louis XIV's era. Maybe it's time training evolves too. Photo by Matthew Murphy for Pointe.
Next semester, there'll be a new course name on the syllabus of Boston Conservatory at Berklee: "Constructed Gender Identities in Classical Ballet: Men's Variations."
But this is not a new course, just a new title. The old name is one you might recognize: "Men's Class."
---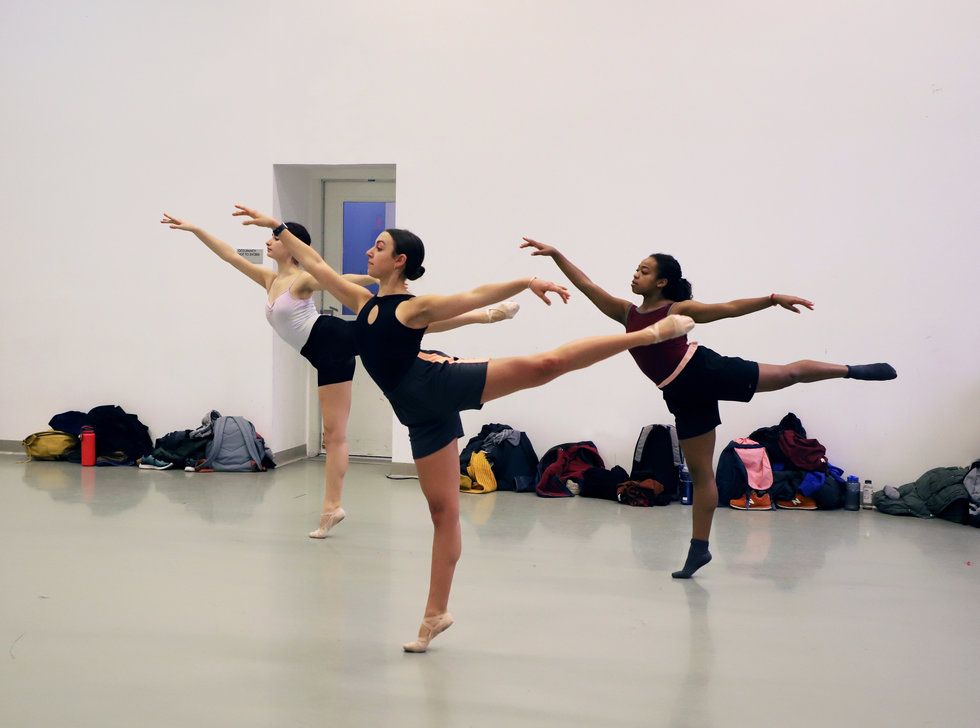 Ballet class at Boston Conservatory at Berklee College. Photo by Michelle Parkos, courtesy Boston Conservatory at Berklee College.
The official course names for both Women's Variations and Pas de Deux will also start with the qualifier "Constructed Gender Identities in Classical Ballet." What does this mean? Well, for starters, it means that all three classes will be open to any dance student who wants to take them, regardless of their gender identity.
"As a higher education institution, we do not want to be offering a course that's only available to certain students based on their gender identity," says Cathy Young, the executive director of Boston Conservatory at Berklee and former dean of the dance division. "We want all of our students to be able to access all the material that's being offered."
Even though the dance division has previously had male-identifying students take pointe class and female-identifying students take men's variations, it is now official school policy that these classes must be open and inclusive to all.
In addition to increasing access, this change is also designed to help present ballet in its historical context. "Classical ballet is built around a particular presentation of gender that reflects a specific moment in time," Young explains. "This is not about making a judgement about that, but contextualizing it."
She admits that she's a bit apprehensive about how some in the ballet world—possibly including Boston Conservatory's own faculty members—might interpret this shift. So she's very clear: "This is not at all about dismantling ballet traditions, or devaluing traditions. It's about reframing how we present this material to our students, so that everyone can engage with this form."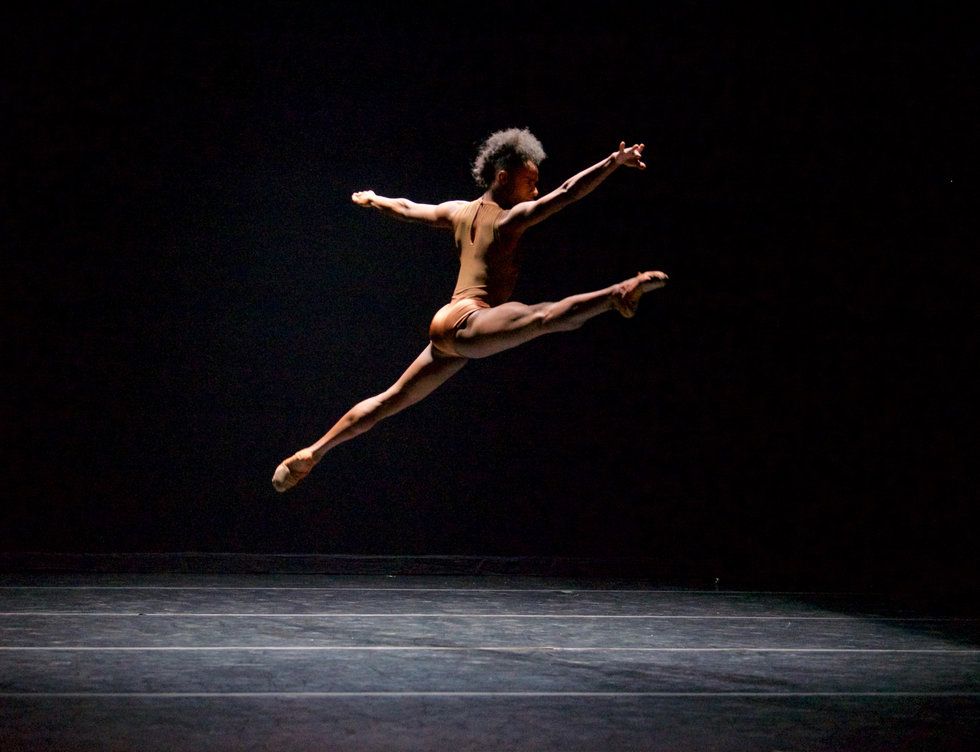 Boston Conservatory student Lilly Rose Valore, the first trans woman studying in the dance division, performs on the main stage. Photo by Jim Coleman, courtesy Boston Conservatory at Berklee College
These changes came at the urging of the student government association. But the school's leadership has been having several conversations about gender for the past two years, ever since then-sophomore Lilly Rose Valore announced that she identified as female and asked for access to parts of the ballet curriculum recommended for female-identifying students. Ever since transitioning, Valore has worked actively to make the school a more inclusive and accepting space. Today, the conservatory also has students who identify as non-binary.
"Labeling your curriculum around gender identity, you're excluding students—that seems deeply unacceptable to me," says Young. "Our job as a conservatory is to respect the traditions but also reimagine them so they are relevant to the world we live in now."
She also wants to make sure the school is nurturing every student. "In terms of training them as performing artists, the center of what we do is helping them develop their unique, individual voice. We want to make space for all of those voices."
Update: This story was updated on December 19 to properly identify student Lilly Rose Valore.
News
Jul. 15, 2019 12:30PM EST
Courtesy Ritzel
Capezio, Bloch, So Dança, Gaynor Minden.
At the top of the line, dancers have plenty of quality footwear options to choose from, and in most metropolitan areas, stores to go try them on. But for many of North America's most economically disadvantaged dance students, there has often been just one option for purchasing footwear in person: Payless ShoeSource.
Keep reading...
Show less
Jayme Thornton
When Sonya Tayeh saw Moulin Rouge! for the first time, on opening night at a movie theater in Detroit, she remembers not only being inspired by the story, but noticing the way it was filmed.
"What struck me the most was the pace, and the erratic feeling it had," she says. The camera's quick shifts and angles reminded her of bodies in motion. "I was like, 'What is this movie? This is so insane and marvelous and excessive,' " she says. "And excessive is I think how I approach dance. I enjoy the challenge of swiftness, and the pushing of the body. I love piling on a lot of vocabulary and seeing what comes out."
Keep reading...
Show less
Robbie Fairchild in a still from In This Life, directed by Bat-Sheva Guez. Photo courtesy Michelle Tabnick PR
Back when Robbie Fairchild graced the cover of the May 2018 issue of Dance Magazine, he mentioned an idea for a short dance film he was toying around with. That idea has now come to fruition: In This Life, starring Fairchild and directed by dance filmmaker Bat-Sheva Guez, is being screened at this year's Dance on Camera Festival.
While the film itself covers heavy material—specifically, how we deal with grief and loss—the making of it was anything but: "It was really weird to have so much fun filming a piece about grief!" Fairchild laughs. We caught up with him, Guez and Christopher Wheeldon (one of In This Life's five choreographers) to find out what went into creating the 11-minute short film.
Keep reading...
Show less
Terry Notary in a movement capture suit during the filming of Rise of the Planet of the Apes. Photo by Sigtor Kildal, Courtesy Notary
When Hollywood needs to build a fantasy world populated with extraordinary creatures, they call Terry Notary.
The former gymnast and circus performer got his start in film in 2000 when Ron Howard asked him to teach the actors how to move like Whos for How the Grinch Stole Christmas. Notary has since served as a movement choreographer, stunt coordinator and performer via motion capture technology for everything from the Planet of the Apes series to The Hobbit trilogy, Avatar, Avengers: Endgame and this summer's The Lion King.
Since opening the Industry Dance Academy with his wife, Rhonda, and partners Maia and Richard Suckle, Notary also offers movement workshops for actors in Los Angeles.
Keep reading...
Show less