Please Stop Asking Dance Artists to Perform "in Exchange for Exposure"
Instagram tags don't pay the bills. Photo by Andrei Lazarev/Unsplash
Earlier this week, a friend of a friend reached out to me seeking recommendations for a dancer/choreographer to hire. She wanted someone who could perform a solo and talk about their process for an arts-appreciation club. After a few emails back and forth, as I was trying to find out exactly what kind of choreographer she was looking for, it eventually emerged that she was not looking to pay this person.
"We are hoping to find someone who would be willing to participate in exchange for the exposure," she wrote.
Why do people think this is an okay thing to ask for?
---
I ran this all-too-common situation by a close friend, Jennifer Roit, who edits the Dance Magazine College Guide in addition to being a dancer/choreographer herself. I thought, Maybe I'm overreacting and a dance artist trying to build their brand would genuinely be interested in this sort of opportunity.
She disabused me of that notion:
"The dancers who get the most exposure dance for Beyoncé, yet Beyoncé pays them because landlords don't take exposure checks," she pointed out, ever so bluntly. "Doing anything for exposure is a lie, because if it's truly good exposure, it generally means there is a budget, and it won't be done for free."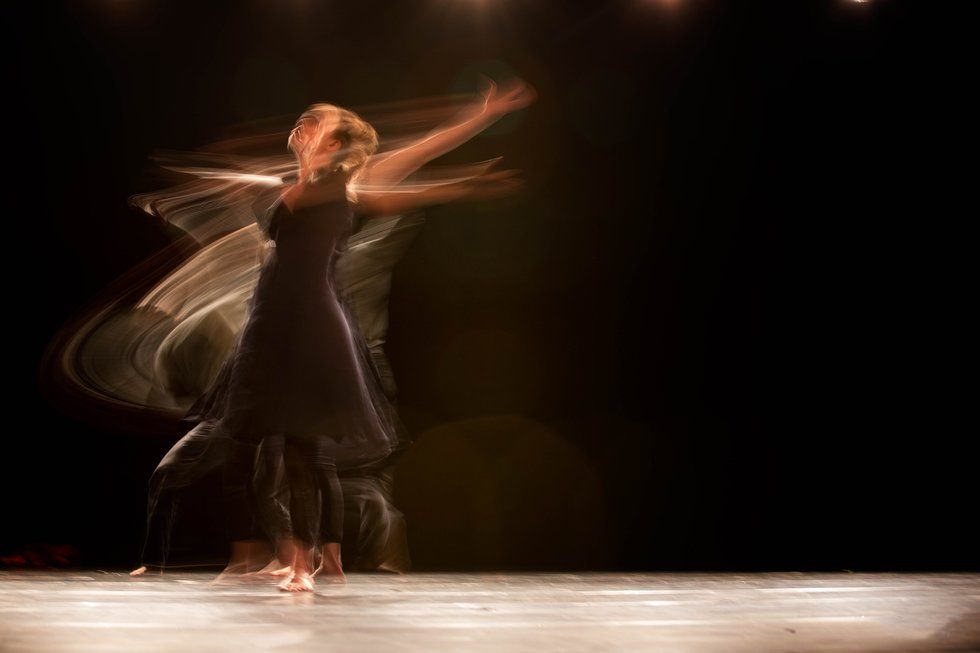 If you have enough money to rent a space for the performance, you have enough money to pay the performers. Photo by Ahmad Odeh/Unsplash
She's right. Any job that's worth taking for the resumé boost will most likely come from an organization that's big enough to have the money to pay everyone involved.
Asking someone to work "for the exposure" is not only insulting, it's false advertising. If you can't even offer a small stipend or a fair exchange of goods or services, you should be clear about exactly what you're looking for: a donation.
Of course, there are some gigs that are so personally gratifying that dancers will choose to make that donation.
But producers—or whoever is calling the shots—need to be clear right from the start about compensation. And to stop perpetuating the lie of "exposure." Tagging someone on Instagram won't pay their bills. And let's not kid ourselves that offering someone a gig you can't even pay them for will be the opportunity they need to launch a sustainable career.
If you're producing a fundraiser or honestly have no budget, asking for a donation won't feel weird—there's no need to cloak it in the guise of "exposure." But if that's not the case, it's time to show dancers and choreographers the same respect you give everyone else that you hire: Pay them.
For my part, I told the woman I couldn't recommend a choreographer unless she was going to offer them some form of compensation. Within hours, she found enough wiggle room to come up with both a small stipend and a few meaningful perks. It may not be much, but it's a start.
Related Articles Around the Web
News
Oct. 22, 2019 05:27PM EST
Amber Star Merkens, Courtesy Mark Morris Dance Group
There's always been something larger than life about choreographer Mark Morris. Of course, there are the more than 150 works he's made and that incisive musicality that makes dance critics drool. But there's also his idiosyncratic, no-apologies-offered personality, and his biting, no-holds-barred wit. And, well, his plan to keep debuting new dances even after he's dead.
So it should come as little surprise that his latest distinction is also a bit larger than life: The New York Landmarks Conservancy is adding Morris to its list of "Living Landmarks."
Keep reading...
Show less
Left: Hurricane Harvey damage in Houston Ballet's Dance Lab; Courtesy Harlequin. Right: The Dance Lab pre-Harvey; Nic Lehoux, Courtesy Houston Ballet.
"The show must go on" may be a platitude we use to get through everything from costume malfunctions to stormy moods. But when it came to overcoming a literal hurricane, Houston Ballet was buoyed by this mantra to go from devastated to dancing in a matter of weeks—with the help of Harlequin Floors, Houston Ballet's longstanding partner who sprang into action to build new floors in record time.
Keep reading...
Show less
Martha Graham in Spectre-1914 from Martha Graham's Chronicle. Courtesy of Martha Graham Resources.
Paul Taylor's Post Meridian was last performed 30 years ago, which is well before any of the company's current dancers joined Paul Taylor Dance Company. In fact, it's before some of the dancers were even born. Every step and extreme angle of the body in the dream-like world of the 1965 work will be fine-tuned in the studio for PTDC's upcoming Lincoln Center season. However, the Taylor archive is where Post Meridian began for Eran Bugge.
Keep reading...
Show less
News
Oct. 22, 2019 10:55AM EST
Dinita Clark. Photo courtesy Cultural Counsel
Philadelphia's Pew Center for Arts & Heritage announced its 2019 grantees Monday evening, and the list included a couple of familiar names: Dinita Clark and David Gordon.

Keep reading...
Show less