When Masazumi Chaya moved to New York City in 1970, leaving his Japanese homeland behind, he never dreamed he would become one of the longest-serving artists with the Alvin Ailey American Dance Theater.
For 47 years, Chaya has been a constant force in the Ailey studios: first as a dancer for 15 years, then as choreographic assistant to Ailey, a rehearsal director and, most recently, associate artistic director alongside Judith Jamison and Robert Battle. Quietly guiding hundreds of AAADT dancers to find their own artistic voices has sustained his unwavering work ethic for decades.
---
While dancing with the company, Chaya caught Ailey's eye for his ability to learn multiple roles quickly, retain choreographic details and teach other dancers. He cultivated these skills over the years, becoming an invaluable asset and memory keeper for the company.
During Jamison's tenure as director, she referred to Chaya as her right arm, someone who sat next to her in rehearsals, listening and learning every step. She says she finds Chaya's story amazing. "Simply because Alvin gave him the opportunity to do this work, in a company that celebrates the African-American culture and expression," she says, "Chaya immersed himself in what it means to be part of the Alvin Ailey American Dance Theater."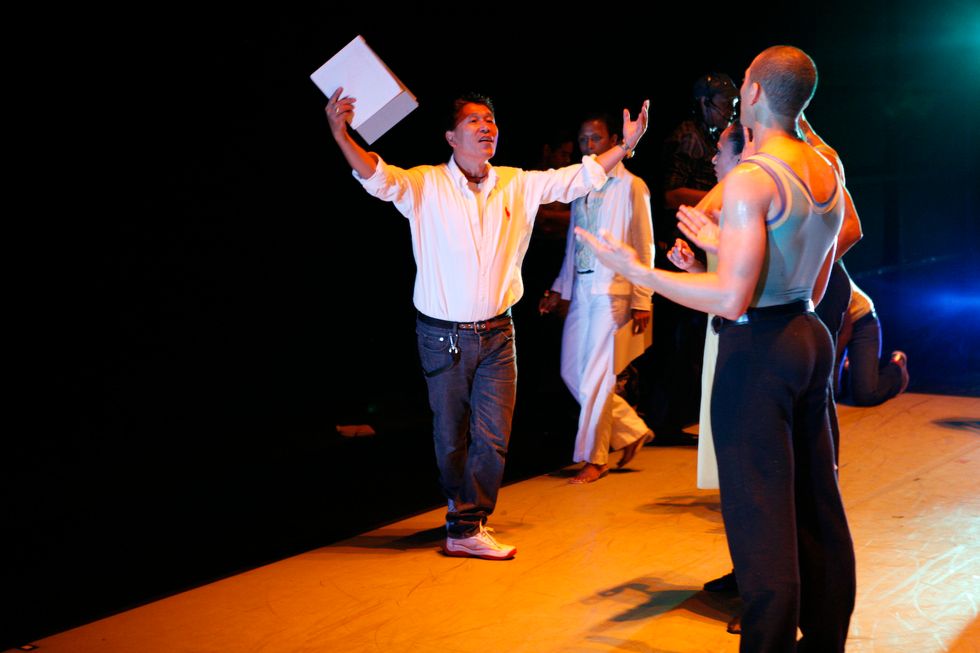 Masazumi Chaya at the dress rehearsal for Alvin Ailey's The Road of the Phoebe Snow (which he restaged in 2007)
Paul Kolnik, Courtesy Ailey
Whether in the studio, the boardroom or theaters around the world, Chaya is a diplomat and a direct connection to the Ailey legacy.
"Chaya understands the importance of keeping Alvin's name ever present," says Jamison.
In January, he will pass the associate artistic director torch on to rehearsal director Matthew Rushing. But Chaya will remain a vital contributor to the Ailey family, launching a licensing project for Alvin Ailey's ballets, affording other companies the opportunity to perform his extensive repertory. He says, "I want another generation of dancers to experience his work!"