Kathryn Holmes
Kathryn Holmes is a writer and dancer based in Brooklyn, NY.
Robin Worrall via Unsplash
Social media has made the dance world a lot smaller, giving users instant access to artists and companies around the world. For aspiring pros, platforms like Instagram can offer a tantalizing glimpse into the life of a working performer. But there's a fine line between taking advantage of what social media can offer and relying too heavily on it.
Keep reading...
Show less
How do you optimize your nutrition in the studio? Photo by Getty Images.
Finding the right balance of meals and snacks to get through a dancer's day can take a lot of trial and error. To give you ideas, Dance Magazine asked three professional dancers to share the meals that kept them moving throughout one rehearsal day this season. Registered dietitian Emily Cook Harrison, who runs Nutrition for Great Performances, weighed in with her advice on how they could optimize their fuel even further.
Keep reading...
Show less
Dancemaking skills will serve you far beyond the studio, says Iyun Ashani Harrison. Photo by Willow Pinkerton, courtesy Harrison
Whether or not you see yourself choreographing in your future, you can gain a lot from studying dance composition. "Many companies ask you to generate your own content. Choreography is more collaborative now," says Autumn Eckman, a faculty member at the University of Arizona.
Look beyond the rehearsal studio, and you'll find even more benefits to having dancemaking skills. "Being a thinker as well as a mover is what creates a sustainable career," says Iyun Ashani Harrison, who teaches at Goucher College. "Viewing dance with a developed eye and being able to speak about what you're seeing is valuable whether you're a dancer, a choreographer, an artistic director or a curator."
Succeeding in composition class often has more to do with attitude than aptitude. Above all, you need "a willingness to play along and explore," says Kevin Predmore, who teaches at the Ailey/Fordham BFA program. "You have to let go of the desire to create something extraordinary, and instead be curious."
Keep reading...
Show less
Students from Dance Institute in Austin, TX. Evolve Photo & Video
When you're dancing in an ensemble, it can be easy to feel like a cog in the machine. Instead of lamenting your lack of spotlight, look for ways to embrace being part of something larger. Over your dance career, you'll likely spend far more time performing with others than flying solo. Group work doesn't only teach you skills like timing and spatial awareness—it can also build your artistry.
Keep reading...
Show less
A panel at Youth America Grand Prix. Photo by Rachel Papo for Pointe
At competitions, the people who are scoring you can be the biggest industry leaders in the room. But is there a way to network with them with these judges? Three top competition judges share their advice on how to do it in the most strategic way—and the pet peeves that turn them off.
Keep reading...
Show less
Jealousy is normal—it becomes a problem when it affects your dancing. Thinkstock
A classmate lands the role you wanted. Another dancer is always earning compliments from the teacher you can never seem to please. The dance world is full of opportunities to feel envious—and according to psychologist Nadine Kaslow, that is completely normal.
"To say you shouldn't ever feel jealous is unrealistic," says Kaslow, who works with dancers at Atlanta Ballet. "But when you become driven by it, rather than focusing on doing your best to improve, that's when it turns harmful." Luckily, there are ways to channel this negative emotion into positive growth.
Keep reading...
Show less
Lady Gaga's lead choreographer Richy Jackson. Photo by Karen Bystedt, Courtesy Schmooze PR.
If you've gone gaga for Lady Gaga's elaborate and out-there music videos, you've probably admired Richy Jackson's work. Jackson has been by Lady Gaga's side for almost a decade, and since late 2011, he's been the superstar's lead choreographer and visual director. (Jackson has also worked with other artists like Katy Perry, Nicki Minaj and Meghan Trainor, and on various commercial gigs.) Here, he opens up about his inspirations, challenges and favorite memories from seven iconic Lady Gaga videos.

Keep reading...
Show less
Get Dance Magazine in your inbox
Courtesy Josephine Lee
If your pointe shoe buying routine involves going online and clicking "reorder" on the shoes you've worn for years, it might be time to get a fresh, in-person assessment. Even a slightly different shoe can solve a host of issues—and help you avoid problems in the future. Find the best fit for your feet by avoiding these mistakes.
Keep reading...
Show less
Adriana Pierce made Acantilado on her colleagues at Miami City Ballet. Photo by Leigh-Ann Esty, Courtesy Pierce
Once Adriana Pierce caught the choreography bug as a teenager, dancemaking came naturally. More difficult was navigating the tricky situations that would arise when choreographing on classmates and friends. "If a rehearsal didn't go well, I'd worry that people didn't respect me or didn't like my work," says Pierce, who went on to participate in the School of American Ballet's Student Choreography Workshop twice, at 17 and 18. "I had a lot to learn: how not to take things personally, how to express what I wanted, when to push and when to back off."
Choreographing on your peers can feel intimidating. How can you be a leader in your own rehearsals when you're dancing at the same level the rest of the time? How can you critique your cast without hurting feelings? Avoiding pitfalls takes commitment and care, but the payoff is worth it.
Keep reading...
Show less
PC Kyle Froman, Courtesy Ailey
Attending the right summer intensive at the right time can be life-changing—and potentially career-launching. But it's up to you to make the most of the experience. From building your technique to trying new styles to expanding your network, getting everything you want from an intensive takes focus and planning. Strategize for success with these tips from five professional dancers looking back on what they wish they'd done differently during their own summer study years.
Keep reading...
Show less
Francisco Granciano, Courtesy PTDC
The minutes after curtain comes down can be the trickiest of a dancer's day: Despite your adrenaline high and the impulse to celebrate the night's achievements, you need to jumpstart your body's recovery so that you can take the stage again the very next day.
Smart dancers like Parisa Khobdeh follow a carefully calibrated routine during busy performance weeks, whether they're at home or on the road. The 14-year Paul Taylor Dance Company veteran shares her tried-and-true post-show rituals.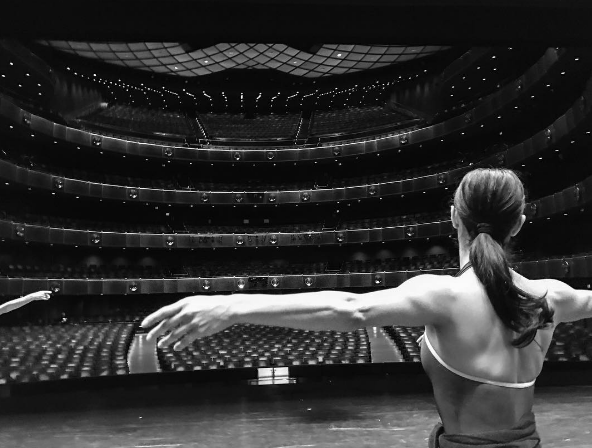 Photo by Francisco Graciano, via Instagram
Keep reading...
Show less
Show week can take a lot out of you. You might have early company classes, long tech rehearsals and late-night cast parties—not to mention the actual time you spend performing. But developing the right post-show routine can help you recover before the next time you hit the stage.
Fight Inflammation Fast
Start battling inflammation within 20 minutes after curtain drops, recommends Michael Leslie, San Francisco Ballet's Dancer Wellness Center director. "It's harder to get rid of swelling once you have it than it is to minimize it in the first place," he says. He advises icing, as well as using gravity—like putting legs up the wall. SFB has also invested in NormaTec recovery boots, which offer pulsed compression.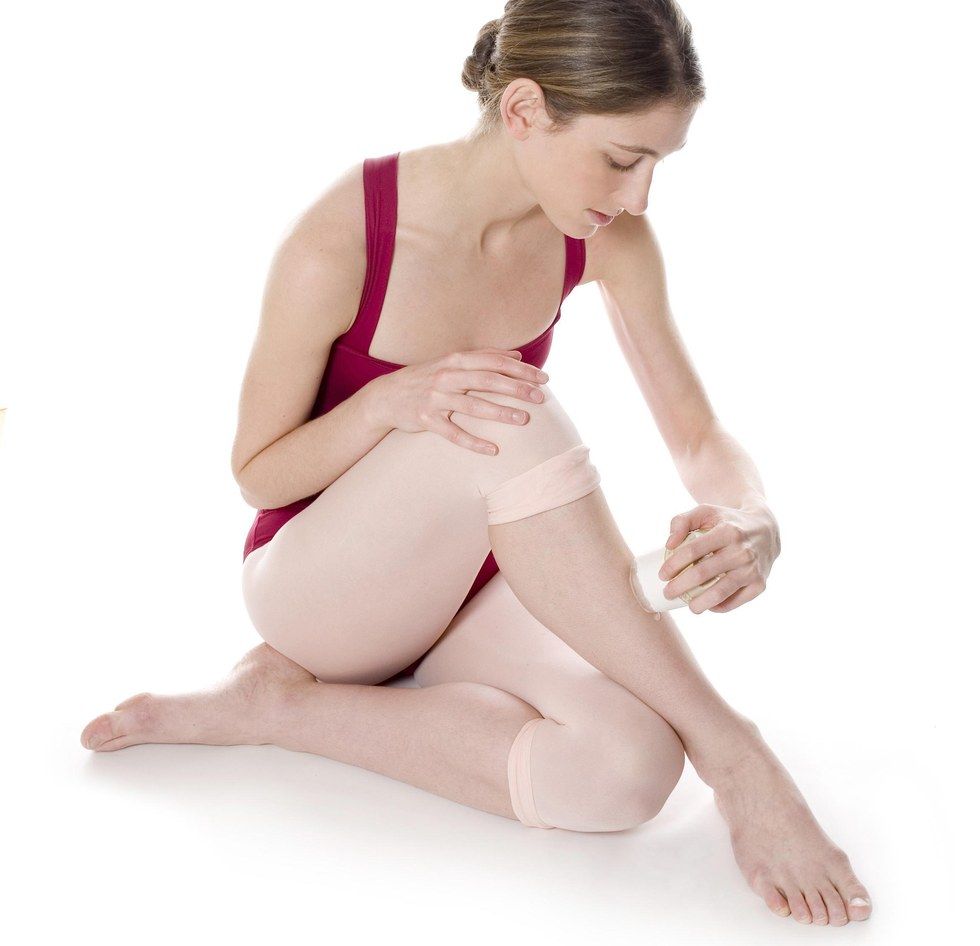 Keep reading...
Show less
Dec. 29, 2016 08:31AM EST
August intensives can help serious ballet students fill the summer gap.
"If you've zeroed in on some place you like, get your foot in the door—physically, literally," says Kay Mazzo. Here, SAB's summer course. PC Rosalie O'Connor, Courtesy SAB
Last summer, Tessa Freeman spent five weeks at The School of Pennsylvania Ballet's summer intensive, and then put in three more weeks of serious training at Manhattan Youth Ballet's annual August Intensive in New York City. Freeman, 17, has studied year-round at MYB for six years, and started attending other intensives to become more well-rounded. "Going away means meeting different teachers and trying different classes," she says. "But then I come back to MYB, where it feels like home, to make sure I stay in shape for the next year."
Summer intensives are designed to be just that: intense. They can foster big breakthroughs in a short amount of time. With four- to six-week June and July intensives giving dancers a sense of forward momentum, it's no wonder that many pre-professional students opt to continue training in August, as well.
But dancers who go the multiple-intensive route should approach August programs with a clear vision of what they hope to achieve. There's no one-size-fits-all approach. They need to be prepared to let their bodies—potentially stronger than at the start of the summer but equally more injury-prone—guide the intensity of their approach.
Put Progress Into Practice
Many students register for August intensives because they fear getting out of shape as the summer winds down. They can also cement new corrections while they're fresh. "I want to hold on to any improvements I gained at my June/July program," says Alexandra Lopez, who graduated from the Nutmeg Conservatory for the Arts in Connecticut in 2015, and has attended her school's August program for several years, following midsummer intensives at BalletMet, Ballet Arizona and Bossov Ballet Theatre in Maine. "When I don't do anything in August, I feel like progress disappears before the start of the school year."
Teachers at late-summer programs are aware that most pupils have been studying elsewhere. Erin Fogarty, director of programming at MYB, notes that faculty will often ask August students, "What was a correction you learned at program X or Y?" She explains, "We want to continue to work with them on that issue, finding the best way for them to understand it."
Training vs. Performance
Modern class at Kaatsbaan, PC Gregory Cary, Courtesy Kaatsbaan.
Many—though not all—June/July ballet intensives conclude with a performance. Meanwhile, many—though not all—August intensives are more training-focused. For instance, the two-week August intensive at Nutmeg does end with a studio demonstration, but it's more about class—variations, pointework, partnering—than the four-week July program, which finishes with an onstage show with costumes, lights and makeup, says Victoria Mazzarelli, Nutmeg's artistic director.
At Kaatsbaan International Dance Center in Tivoli, New York, each of the summer's three-week Extreme Ballet intensives concludes with a studio showing, but focuses primarily on study. "When dancers come to our third session after a hard summer at other intensives, they find a low-stress environment where they can work with little pressure," says Gregory Cary, co-founder and artistic director at Kaatsbaan. "Here, you're taking class for steady growth, rather than to quickly get work onstage." By minimizing stressful rehearsals and removing the element of competition for roles, this schedule allows students to home in on technique and artistry. 
New Voices
Part of the purpose of going to a summer intensive is to branch out. Intensives allow dancers to network and encounter new points of view, which can help them plan their careers. But for younger dancers, attending multiple programs in a single summer can mean hearing too many new voices at once. "When there's been consistency in the training, and when they know the fundamentals, then getting outside that box can be a great experience," Mazzarelli says. "It's good for students to grow their roots a little bit."
Attending summer intensives at two (or more) different schools can put dancers at risk of losing sight of the technical hallmarks of their home studios. For instance, Kay Mazzo, co-chairman of faculty at the School of American Ballet in New York City, points out, "At SAB, we have a very exact syllabus. We don't want young dancers to learn to turn or jump differently." Balanchine teachers will have different expectations than Vaganova or Cecchetti instructors.
Dancers who are mature enough to distinguish what their year-round teachers ask of them from what other methodologies demand may be able to avoid this pitfall. Those who are venturing into a new environment for the first time, or who aren't as confident in their home style, may want to consider one away-from-home intensive, followed by August training in a familiar setting.
Class with Stella Abrera at Manhattan Youth Ballet. PC Erin Fogarty, Courtesy MYB.
The Case for Rest
Spending the entire summer in the studio may not be right for everyone. Students often dance exponentially more at a summer program than they do during the school year. Continuing at that breakneck pace can lead to burnout and injury, putting dancers at greater risk going into the fall semester. And some teachers prefer for their students to do no more than one intensive per summer. Mazzo says, "When you're young, it's easy to get back in shape, so we tell our dancers to take the month of August completely off and let their bodies rest. Swim, take walks—but don't take class!"
Of course, there's a middle ground between dancing all day, every day and spending August on the couch. Dancers might take a few ballet classes per week, give themselves a home barre each morning, or cross-train with yoga, Pilates or swimming. At Manhattan Youth Ballet, students have the option to sign up for one, two or all three weeks in August. That flexibility frees them up to relax and pursue other interests. "We don't want our dancers to run their bodies into the ground," Fogarty says.
With the right attitude and clear goals, dancers who plan a summer packed with training can reap great benefits. "Dancing so much for so many weeks can seem daunting at first," Lopez says, "but if you use the August intensive to enjoy how you've grown, it makes it easy to keep going." Her bottom line: "You want to be able to look back in the fall and appreciate how far you've come." 
Keep reading...
Show less
Apr. 14, 2016 07:39PM EST
Does Cirque du Soleil have what it takes to tackle the Great White Way?
Photos by Jim Lafferty
It's mid-February, two months before Cirque du Soleil's Paramour begins previews on Broadway, and the full cast and creative team have come together at Grumman Studios on Long Island for their second-ever "stumble-through" of the first act. The setting is Hollywood's Golden Age, and the leading men, film director A.J. and composer Joey, are both in pursuit of actress-poet Indigo's heart.
While the actors sort through their love triangle, Paramour's dance ensemble rehearses a rousing Wild West number, complete with do-si-dos, heel-kicks and fouetté turns. In the same scene, the show's acrobats mark through a series of tumbling, teeterboard and Russian beam tricks. Director Philippe Decouflé and associate creative and staging director West Hyler pace in front of the stage, observing the action. Choreographer Daphné Mauger races from performer to performer, giving one-on-one corrections. Despite the controlled chaos, there's excitement in the air.
"In its 30 years of existence, Cirque du Soleil has become known for visual spectacle, physical virtuosity and incredible music and costumes—so it seemed only natural for the next step forward to be a dive into storytelling," says Scott Zeiger, the president and managing director of Cirque du Soleil Theatrical, a new division of the company that focuses on story-driven productions.
With Zeiger's guidance, Cirque hopes to enter a new market—though this isn't the company's first attempt at a song-and-dance show. One of its few missteps, the vaudeville-infused Banana Shpeel, closed after just six weeks in New York City in 2010 amidst poor reviews that said the show was not cohesive. "From that ill-fated production, Cirque learned its lesson about needing to drive story as much as beauty and acrobatics," Zeiger says.
Cirque du Soleil maintains long-running productions in Las Vegas, Walt Disney World and Tokyo, and has had a lot of success with its touring arena shows. But the company has never secured a permanent home in New York City, though productions that have toured there have done exceedingly well. One major hurdle: finding the right space. "Two years ago, we started with discussions of what a Cirque show might look like in a Broadway house," says Zeiger. "We toured every theater on Broadway. The Lyric"—which was once home to the stunt-focused Spider-Man: Turn Off the Dark and, most recently, On the Town—"was the best suited for the acrobatic feats our audiences expect." The Lyric Theatre is one of the largest Broadway houses, with nearly 1,900 seats, and is comparable in size to Cirque du Soleil's Las Vegas venues. 
For the creative team, Zeiger and Cirque's creative guide Jean-François Bouchard hired both Cirque visionaries and Broadway veterans to ensure that story and spectacle went hand in hand. Decouflé, a French choreographer and director known for large-scale, innovative, abstract dance productions, was teamed with Hyler, whose directing credits include the national tour of Jersey Boys and the Big Apple Circus.
The cast also represents the coming together of two worlds. There are 22 acrobats and 16 musical theater veterans in Paramour. That's more performers than a typical Broadway show, but far fewer than Cirque's biggest productions, which feature as many as 60 people. To accommodate the smaller cast the budget mandated, Paramour's acrobatic choreographer Shana Carroll (who performed with Cirque du Soleil for years before co-founding a circus troupe, Montreal's 7 doigts de la main) was tasked with finding multitalented acrobats. "Normally, Cirque can use really specialized performers," she explains. "For this, our acrobats had to have two or three skills—otherwise the puzzle wouldn't fit together."
Rehearsals began in January, with the acrobats, dancers and actors working separately. Mauger did her research on classic Broadway-style dance, and worked with Decouflé to develop a vocabulary that meshed their French sensibility with the all-American setting and story. On the acrobatics side, the choreographic process remained true to Cirque's experimental ways. "Acrobats have to find movement in their body in order for it to look good and be safe," says Carroll. "I might have a vision for a sequence that doesn't work for that acrobat. There's a lot of give and take—try this, try this."
When the cast came together, the acrobatic and dance ensembles used rehearsal downtime to share their respective skills; while some of the dancers have tumbling experience, few of the acrobats have formal dance training. "They've been teaching us how to stand on our hands. We've been teaching them how to tendu and pas de bourrée," says dancer Justin Prescott, whose Broadway credits include Fela!, Motown: The Musical and Gigi.
Decouflé and his team, meanwhile, remained focused on trying to seamlessly merge Broadway ingredients—plot, pacing and slick song-and-dance numbers—with Cirque du Soleil's magic, whimsy and acrobatic prowess. "I have images in my head for every part of the show," says Decouflé, "but I'm always curious and concerned with what is happening in front of me. If I see someone very strong, I want to use his talent. We have to follow the script and the story, but we're also keeping our eyes and minds open."
With Paramour, Cirque says the end goal isn't just creating a critical and commercial success, but also launching a new theatrical model. "Choreographers like Busby Berkeley and Merce Cunningham—in their styles, no one else did what they were doing," Decouflé says. "I hope this show, created in such a unique way, will also be unique." Cirque is betting on its success, and already has plans for a second foray into theater. This past winter, the company partnered with NBC to create a live version of The Wiz for TV, and will remount the musical during Broadway's 2016–17 season.
"Storytelling through circus, with the circus performers playing characters, just hasn't been done on this scale," Carroll says. "And the creation process is a new way of working for Cirque. I designed some acrobatic acts based on a concept in the script. For other scenes, the act came first, and was worked into the story. And then for others, everything—including the dancing—developed together. It's a true hybrid." 
Kathryn Holmes is a writer and dancer based in Brooklyn, New York.
[SlideDeck2 id=34407]
Keep reading...
Show less
Mar. 31, 2016 09:36AM EST
What should you eat before a performance? It can be challenging to find foods that give you the right amount of energy without weighing you down. But what's perfect for one person won't necessarily work for another. Every dancer has to experiment to find their own ideal pre-performance menu.
Lauren Grant
Dancer, Mark Morris Dance Group
Start strong: "I always start a show day with a great breakfast. I love steel-cut oats because they provide sustained energy. The night before, I'll boil the oats, then turn the heat off and let everything steep overnight. In the morning, I'll reheat them and add coconut oil, bananas, cinnamon and high-quality cultured butter or grass-fed whole milk."
Throughout the day: "After breakfast, I stick to smaller meals: a few unsalted pistachios or a little whole-milk yogurt for bursts of protein."
Advice: "Once when I was 16, before dancing Aurora in Sleeping Beauty, I only ate a bowl of Raisin Bran and lost steam by the end of the Rose Adagio. But there were also times early in my professional career when I ate too much—you don't want your body trying to digest onstage. Smaller, calculated, nourishing meals throughout the day are better."
Mathilde Froustey
Principal dancer, San Francisco Ballet
Pre-show meal and snacks: "If the ballet starts at 8 pm, I'll eat a meal that includes bread or cereal around 4 pm. After that, I'll keep my blood sugar up using something I discovered when I ran half-marathons: GU Energy Gel. It has minerals, vitamins, a little caffeine and some sugar. I also have drinks with electrolytes to avoid cramps or getting dizzy or tired."
Post-show dinner: "When I've had a good performance, I like to celebrate after with a nice salad, cheese and red wine."
Feeding the soul: "I always have a little dark chocolate before a show."
Advice: "It can be taboo in ballet to talk about food. If it's hard for you to find a balance between staying thin and fit but also having enough energy, speak to a nutritionist or a doctor. There's no shame in asking for help to be better onstage."
Cory Stearns
Principal dancer, American Ballet Theatre
Favorite pre-show meal: "A ham or turkey sandwich—something plain that will give me protein and lasting energy."
Dressing-room snacks: "I often get a banana and a chocolate chip cookie in case I need a bite during the performance. I drink Gatorade or, if it's a particularly difficult show, these electrolyte drinks called Sqwinchers, which keep cramps away and give me extra energy."
Timing: "If I'm dancing something I'm anxious about, I'll eat no later than two hours before—two and a half hours is perfect. Otherwise, I can eat within an hour of the show."
Nutrition inspiration: "After once dancing with a huge weight in my stomach from eating half a cheese quesadilla and some tomato soup, I started researching how tennis players eat. Tennis is comparable to ballet—it's anaerobic, with intense bursts of activity. I use their eating habits for inspiration."
Marielys Molina
Ensemble, Broadway's On Your Feet!
Vegan values: "I've been vegan for six years. I've learned that even if I eat something small, I need to make sure it has nutritional value."
Favorite pre-show meal: "A quinoa bowl with black beans, spinach, red cabbage, corn and avocado. It's delicious and light, and gives me energy."
Dressing-room snacks: "Raw almonds, a banana with peanut butter or almond butter, or green juices with fruit."
Tip: "When it's a two-show day, I need a good breakfast—scrambled tofu with avocado in a gluten-free wrap, or oatmeal with bananas, walnuts, maple syrup and raisins. The biggest thing I've learned is to not eat a big meal in between the shows."
Dec. 28, 2015 11:36AM EST
The Broadway Experience aims to show students what it's really like to perform in musical theater.
Students learn material from current and upcoming Broadway shows. Photo courtesy The Broadway Experience.
The energy at Mark Morris Dance Center is palpable. In one studio, young dancers are learning a routine to music from the Broadway show Fela! "I need to see the characters," teacher Lauren Cox says. "Men, you are kings! Ladies, you are queens!" Upstairs, Julie Barnes is taking more advanced dancers through choreography from Tuck Everlasting. "When you turn around," she says, demonstrating, "I want you to feel that sunlight hit your chest!" In a smaller studio, individual voices ring out. "Never just sing," musical director Julian Reeve tells one student after her number. "You're always telling a story."
This is The Broadway Experience, a two-week musical theater intensive for tweens, teens, college students and young professionals. In addition to its annual New York City program, TBE runs workshops in San Francisco, Miami, Italy and Japan. New York participants study with working and experienced musical theater performers, see two Broadway shows, attend a Q&A with Broadway cast members and even have access to discounted classes at Broadway Dance Center.
Founder Ben Hartley, who danced with Matthew Bourne's New Adventures and on the West End and Broadway, is passionate about sharing his industry knowledge. "I started TBE to give students a healthy dose of how intense it's going to be should they choose to pursue this as a living," he says.
TBE's curriculum is designed not only to help students develop versatility, but also to expose them to different aspects of the profession. Meanwhile, TBE's boutique size—about 50 students attended the NYC program in 2015—translates to a lot of personal attention. "We push our students as much as they allow us to," Hartley says. "We want them to realize how far they can go, and how much more there is to discover."
The Schedule
Courtesy The Broadway Experience.
The Broadway Experience is in session from 10 am to either 6 or 7 pm on weekdays, with Saturday classes finishing at 1 pm. Students do a physical warm-up in the morning, followed by theater dance classes in different styles, including tap and hip hop/African fusion. After lunch, acting classes include scene study, monologues, improvisation, script analysis and cold-read study. Voice classes include solo and group work, repertoire, song interpretation and dance-and-song, where students practice doing both at the same time. "We touch on every discipline in some way every day," Hartley says.
TBE's offerings vary each summer based on the current Broadway scene. Working performers might share choreography from current or upcoming shows, as in the case of Barnes and Tuck Everlasting, which is scheduled to arrive on Broadway in April. Guest lecturers have included choreographers, actors, stage managers, casting directors, agents and other industry insiders.
At the end of the first week, students audition for an end-of-program show. Rehearsal days during week two include choreography, scene work, stage direction, music and lyrics and finally, putting it all together. The intensive's top level for college students and emerging professionals works separately and culminates with students filming a professional-quality performance reel that can be used for auditions.
The Faculty
TBE's teachers have high-level professional resumés. Dance faculty includes Hartley himself; Barnes, who performed on Broadway in The Little Mermaid and Chitty Chitty Bang Bang and was in the original cast of Tuck Everlasting; Matthew Bourne alumna Mami Tomotani; Something Rotten! cast member Ryan VanDenBoom; and Lauren Cox, who has performed extensively in the jazz/contemporary and hip-hop worlds.
The instructors aren't just teaching performance skills. "It's important that students understand what it's like to do eight shows a week—and what it's like to be out of work," says Reeve.
"I love telling these kids things I wish I'd known early in my career," Barnes adds. "For instance, make a choice in auditions. Even if it's wrong, it's better than no choice. And you might do something that the creative team never thought of, which is a great thing."
The Goal
Hartley wants students to leave with a clear sense of what they need to pursue a job in musical theater. Dierdre Friel, who teaches song interpretation and dance-and-song, adds that faculty also stress individuality: "All you have to bring to the table is yourself, and you are the most interesting version of that."
For student Madison L'Insalata, the biggest take-home was fearlessness. "What holds people back from learning is that they're afraid to jump in," she says. "With this intensive, you don't have time to think about being nervous."
Zachariah Bravo, two-time attendee, says TBE gave him inspiration to pursue his dreams. "There was one day," he remembers, "when Ben was teaching us the opening number to Cabaret. That night, we saw Cabaret on Broadway and met Alan Cumming after. I got so emotional, realizing I'd learned the dance and then seen it live onstage. I've always wanted to perform, and now I have the confidence to say I'm really going to do it."
Jun. 01, 2013 11:58PM EST
Convention teaching 101
Alex Wong instructs students at Excel in Motion convention. Photo: Courtesy Excel in Motion
"At a convention, you have the chance to share your knowledge and what you believe about being an artist with 1,500 kids—in a single weekend," says choreographer Mandy Moore, who has been on JUMP Dance Convention's faculty for nine years. "There's not another platform like that." Still, there's no mistaking conventions for an easy teaching gig: Hotel ballrooms are filled to the max with students of varying ages and skill, all kicking and elbowing for space—on a carpet. Classes might be only 45 minutes long, and with the teacher on a raised stage, the intimacy of a normal studio experience is missing.
Despite the challenges, teaching at conventions is a resumé booster, and a chance to earn significant side dough. And although many convention-circuit students may only attend one event per year (limiting a teacher's reach even more), the scene is growing. There are more than 30 touring convention companies listed for 2013, which means even more jobs for dancers—and the work can be quite rewarding. For Suzi Taylor, a longtime faculty member of New York City Dance Alliance and Steps on Broadway in New York City, the biggest perk is watching students grow up. "I've known dancers since they were 7, and now they're on Broadway or in companies," she says. "They come to my class at Steps or assist at NYCDA. It's like my other family."
Planning the Syllabus 
To make the most of short time frames, convention classes have to be streamlined. "In a studio setting, I can work with dancers on a daily or weekly basis to improve technique, strength, or musicality," says Taylor. "At a convention, my goal is to inspire dancers to want to be better. I give them information to take home." Convention teachers have to focus on the big picture; they can't give specific feedback to each dancer. 
Alex Wong, a former Miami City Ballet soloist and So You Think You Can Dance All Star, likes to incorporate exercises that work on technical issues he often sees as a competition judge. He's a faculty member on Excel in Motion and NRG conventions, and points out bent knees in grand jetés, low relevés, and unpointed feet. "I want to help dancers realize what they're doing wrong and how it feels to do it right, so they can continue fixing it on their own," he says.
Most conventions offer a group warm-up at the start of each day, so teachers can often jump into choreography immediately, trusting that dancers are ready to move. Moore tailors each combination for the levels she instructs. "With Minis [ages 7–10], I like to do counting and coordination," she says. "Juniors [ages 11–12] might work on direction and weight change, and I challenge teens with long combinations so they can practice picking up choreography." By the time the students reach the senior division, Moore can give them professional-level work. Then, she says, "I go wild."
Managing the Classroom 
Learning how to maintain order without sacrificing student excitement takes practice. Moore, who has been teaching on the convention circuit for 17 years, recommends that new teachers spend time watching veterans in action. "You can see when something works, if the kids are focused, or if they're doing cartwheels," she says. Moore's tricks to keep everyone engaged: Set goals for students and refer to them throughout the class, and leave the platform to interact with dancers on the floor.
"Keeping control of the room doesn't take yelling," says Brooke Lipton, associate choreographer of Glee and teacher with The PULSE On Tour and Hollywood Connection. "It's about what you demand from the students." For instance, Lipton frowns on students marking choreography. "You can't really learn the choreography until you do it full-out," she says.
When it comes to disciplining disruptive students, Lipton prefers to wait until after class to say something to individuals, unless they are doing something unsafe that needs action immediately. "I don't want to give more attention to the dancers acting out," she says, "but I also don't want to embarrass anyone. Being a convention teacher comes with a lot of responsibility. What you say to a student can really affect them." If Lipton is faced with many unfocused dancers, "the easiest and most effective punishment is push-ups," she says. "They can be done anywhere, anytime—and no one wants to do them."
Inspiring young artists
A first soloist with Houston Ballet, Melissa Hough is in her first year on the faculty of NYCDA. She preps for her classes by thinking about what kept her engaged as a student at the convention. "I remember what I liked about certain teachers' classes: hearing the music for the combo sooner rather than later, and dancing rather than listening to the teacher talk," she says.
The fact that Hough has such an impressive career doesn't hurt her success as a teacher, either. NYCDA founder and director Joe Lanteri says teachers with professional experience bridge the gap between the convention world and the real world. "A good convention class allows dancers to dream big and to feel like their dreams are attainable."
While conventions may help advanced dancers find a spot in the commercial world, they also give them a chance to try out new movement styles with an open mind. Wong designs his combinations to push dancers into unfamiliar territory. "I like to challenge them from a stylistic as well as a technical standpoint," he says.
Lipton wants her classes to help students develop ambition as artists. "Dancers sometimes wait for inspiration to be handed to them," she says. "I tell them, don't wait for it—take it. The level of talent in a room will never be equal, but your level of effort is up to you."
Regardless if students become professional dancers, advocates, or patrons, convention teachers have the potential to affect every person in a packed ballroom. For Lanteri, that outreach is what matters most. "The kids always come first," he says. "It's your goal to keep everyone interested, motivated, and inspired. And when it works, you walk away so excited about what just happened."
Kathryn Holmes is a writer and dancer based in Brooklyn, NY.
TAKE FIVE
Is convention teaching on your horizon? Here are five tips for a successful class.  
Aim to inspire, not to nitpick. "If students' technique isn't where it could be," says Suzi Taylor, "I put it in their heads that they can improve if they work at it."
Teach to the entire room—not just the best dancers. "Some dancers won't be able to han-dle the choreography, but you have to inspire them to want to be able," says Joe Lanteri.
Observe veteran teachers. "Watch from the front and back of the room," Mandy Moore says. "If the kids are engaged throughout, you know it's a class that works."
Maximize action. "You can get stuck going over the material, but at a certain point, you have to move on," Brooke Lipton says. "Minimize time spent changing groups and clapping; you want them to dance."
Put your enthusiasm and passion for your art front and center. "These kids are listening to everything you say," Moore says. "They'll take the experience with them for the rest of the year."  -—K. H.
Oct. 01, 2012 08:54PM EST
Even if you don't take home a medal, you might take home a job offer.
Teddy Forance working with Travis Wall (kneeling) of Shaping Sound for the reality show All the Right Moves. Oxygen Media/Trae Patton.
Contemporary dancer Teddy Forance is a fixture in the L.A. dance scene. Among other gigs, he's a co-director of Shaping Sound, Travis Wall's new dance company, which was the subject of a reality TV show this past summer. But back in 2005, he was just one of many talented studio dancers on the competition and convention circuit. All of that changed at New York City Dance Alliance's Nationals that year, where Forance was named Senior Outstanding Dancer and choreographer Mia Michaels was on the judging panel.
"Mia came up to me and said, 'I might be calling you soon about auditioning for a project.' It was surreal!" Forance says. A few weeks later, Forance was Michaels' newest dancer—at only 17 years old. He went on to assist her on Cirque du Soleil's Delirium, Celine Dion's Taking Chances tour, and So You Think You Can Dance. "I had an amazing journey learning from Mia," he says. "Plus, working with her helped me get more opportunities later on." And in 2011 he was a "25 to Watch."
Forance's story isn't as rare as you might imagine. Every year, more industry professionals look to competitions and conventions for up-and-coming dancers. Ballet company artistic directors flock to events like Youth America Grand Prix and the USA International Ballet Competition. Commercial, contemporary, and musical theater heavyweights judge and teach for NYCDA, The Pulse, and dozens of other events. Dancers, in turn, are taking competitions more seriously than ever. If they represent themselves well, they might win something that's more valuable than any trophy: a professional job.
Ballet Company Contracts
Ballet competitions are designed to showcase the most promising ballet dancers in the world, so it's no surprise that the events draw artistic directors scouting for the next generation of talent. In addition to competing for medals, young performers can win scholarships to prestigious ballet academies, while dancers who are already professionals or are on the verge of going pro may be offered company contracts.
Tulsa Ballet corps member Chelsea Keefer launched her professional career in 2011 thanks to YAGP. "I'd done YAGP before, mostly to gain experience, but last year I took it very seriously as a job opportunity," Keefer says. "I worked on cleaning my class technique in addition to my competition variations." After a YAGP-hosted audition class in New York City where artistic directors lined the walls, she was offered a contract for Tulsa Ballet's second company.
Before the competition was over, Keefer was also offered an apprenticeship with Grand Rapids Ballet Company in Michigan. "Even though I didn't make it to the final round of competition, I was so happy to be offered those positions," she says. In her year with TBII, Keefer performed in every TB production, understudied Juliet in Edwaard Liang's new Romeo and Juliet, and performed Sylvie Guillem's role in William Forsythe's In the middle, somewhat elevated at an invited-audience dress rehearsal—opportunities she would not have had without YAGP's audition workshop.
Like Keefer, Ballet San Jose principal Ramón Moreno saw ballet competitions as a springboard to professional work. A Cuban native, Moreno competed at the USA IBC in Jackson twice. The first time, at age 19, he won a bronze medal; four years later, he didn't place, but was offered a contract at BSJ. "When I first came to compete, one of my goals was to get a contract for a company outside of Cuba," he says. "So, for me, this was a better prize than the actual prize."
Commercial and Musical Theater Work
Dancers at jazz and contemporary competitions and conventions may dream of a full-time concert company slot, a Broadway role, or commercial gigs. They can gain access to those dreams thanks to the array of working choreographers and directors who teach at conventions and judge competitions.
"I was taught from a young age to always make your best impression, because you're in front of professionals who hire people," says Jaimie Goodwin, a member of Shaping Sound and a SYTYCD alum. "For me, that mindset paid off!" When Goodwin was a senior in high school, she took choreographer Tyce Diorio's class at the touring convention Co. Dance. A week later, Diorio called Goodwin's teacher, Denise Wall, to ask if Goodwin was available for a McDonald's commercial he was choreographing. "He told Denise that based on what he saw in class, he thought I was perfect!" Goodwin says. She flew to New York, auditioned for the producers, and ended up booking her first professional job.
Mallauri Esquibel, who most recently went from the national tour of Twyla Tharp's Come Fly Away to a gig dancing and assisting choreographer Marguerite Derricks on ABC Family's Bunheads, also got her professional start from competition exposure. After years of attending events like Hollywood Connection and NYCDA, she started getting offers of agency representation. "I knew that I wanted to move to either New York or L.A., and having people tell me 'We want to help you make it' was really exciting," she says.
Esquibel's first real foot in the door came thanks to jazz choreographer Tina D'Amato. They met at the convention L.A. Dance Magic, which Esquibel attended for years. When Esquibel was a high school senior, she was hired by D'Amato as a paid assistant. Once she moved to L.A., she worked for D'Amato for another two years while also making a web of professional contacts, including Mark Meismer, Doug Caldwell, and current employer Marguerite Derricks. "It's so hard to start out as a dancer in L.A., and having a strong relationship with Tina helped me get more work in the industry," Esquibel says.
Many dance conventions help young dancers begin building professional relationships by letting them assist faculty members. For instance, The Pulse has the Pulse Protégé program, in which top dancers compete at Nationals for the opportunity to tour with The Pulse the following season as an Elite Protégé. Elite Protégés demonstrate combinations alongside faculty members in each class.
During her tenure as an Elite Protégé in 2010/2011, contemporary and hip-hop dancer Pauline Mata was able to assist Diorio and Glee choreographer Brooke Lipton. Diorio brought Mata along to assist him with SYTYCD choreography, while Lipton suggested that Mata audition to dance on Glee, and used her in several episodes.
A Changing Audition Scene
Why are competitions and conventions proving to be such fertile ground for job opportunities? On the ballet side, it's partly because competitions change up the standard audition experience. "Directors like to hire from ballet competitions because they get to see you actually dance," Moreno says. "At an audition, often you take class and that's it, but at competition they can see you in class and onstage."
"Competition gives you the opportunity to show everything you have to offer," adds Keefer. "On top of being clean technically and having a good movement quality, you have to show stage presence."
In terms of conventions, taking class year after year with the same faculty can show growth and dedication in a way that a single audition can't. Conventions can also put dancers in front of commercial choreographers who rarely hold open auditions. Meanwhile, many events have added auditions to their annual schedule. For instance, NYCDA's 2012 Nationals included audition workshops for the Broadway show Newsies, the TV show SMASH, Cirque du Soleil, and the Radio City Christmas Spectacular.
So should dancers approach every competition and convention as an audition? Yes and no. After all, there's a lot to be gained from these events beyond job offers. "Work ethic is a huge part of being a working dancer, and competitions and conventions can help you build that," Esquibel says. "If you'll be doing the same routine for months, focus on something different each time. Push yourself to take new classes. Learn to imitate the teacher without losing your own personality." Mata adds that taking convention classes helps you teach your brain to quickly pick up new and unusual choreography.
For Forance, who's now on faculty at JUMP, the key is being open to opportunity while not over-stressing about your performance. "Everything's about timing—being in the right place doing the right thing when the right person is watching," he says. "But you don't have to be all about 'Look at me!' If you do your best, are humble and confident, and show that you love what you do, people will take notice."
Kathryn Holmes is a writer and dancer based in Brooklyn, NY.
Jan. 25, 2010 09:54PM EST
When you walk in the door at Manhattan Movement & Arts Center, it seems like everyone—from the students stretching in the hallway to the parents chatting near the front desk—is smiling. The studio gives off an instantly warm and inviting vibe.
That doesn't change when you peek into a classroom, where it's just as warm, only more focused. Inside, François Perron, the managing artistic director of Manhattan Youth Ballet, the preprofessional ballet program at MMAC, is leading students through the last of their barre exercises. As the dancers perform an adagio, Perron circles the room, gently bringing bodies into correct alignment.
When he sees students struggling with the passage from à la seconde to arabesque in grande rond de jambe en l'air, he doesn't hesitate to stop the exercise. "That was terrible!" he exclaims. The students laugh but watch Perron closely. "The leg must be turned out as long as possible," he says, demonstrating on a dancer in the center of the room. "The hip cannot be up. It cannot. Start again." And they do—correctly this time.
For many years, Manhattan Youth Ballet was one of the best-kept secrets on the New York City dance scene. But now, thanks to its stellar training, successful alumni, and a stunning new 18,000-square-foot facility (MMAC), people are starting to take notice.
Building a School
MYB was born in 1995 as Studio Maestro, around the corner from Lincoln Center. At the time of its founding, the school's mission was to "provide elite classical ballet training to students in the city, while also nurturing their individuality, imagination, and artistry," says Rose Caiola, MYB's executive artistic director. "I wanted to create a community where students would feel really supported."
While the mission hasn't changed, the scope of the program has. Over the past 15 years, the number of class levels has expanded from two to eight. A few years ago, Caiola began searching for a larger facility than Studio Maestro's 4,000 square feet. The result: Manhattan Movement & Arts Center, which she calls her "dream space." Located a few blocks west of the old space, MMAC boasts five studios with high ceilings and lots of light, a café, and a 180-seat state-of-the-art theater. With the move in 2008, Caiola left the name "Studio Maestro" behind, and the preprofessional program officially became Manhattan Youth Ballet.
Training for Success Though MMAC offers a variety of open classes for all ages, its crown jewel is MYB, which trains serious dancers ages 8 to 22. Perron, a Paris Opéra Ballet–trained dancer who performed with New York City Ballet among other companies, modeled MYB's structure after the French school. Each level has technical benchmarks that students must reach before progressing onward. At the end of each school year, students participate in a choreographed performance to demonstrate what they have learned.
Caiola hopes to turn out dancers with a strong classical base who are also versatile. "We're sticking to a universal technique that can translate anywhere," she says. Upper-level students are exposed to contemporary dance, as well as their teachers' different stylistic backgrounds. Longtime faculty member Deborah Wingert, for instance, is influenced by her many years dancing at NYCB. "I have the Balanchine things that I do; Nadege Hottier worked with Maurice Béjart; Marina Stavitskaya studied and performed with the Kirov; and of course François is very French," Wingert quips. "We bring different elements to the table."
For students who hope to dance professionally, trying out different styles can be invaluable. Nicole Graniero studied at MYB throughout high school before moving on to ABT II in 2004 and joining ABT as an apprentice in 2006 (see "On the Rise," June 2009). "In ABT we switch repertory often—even within one program in an evening—and people can struggle if they're only used to one style," she says. Her fellow MYB alumni have gone on to NYCB, Nederlands Dans Theater, Complexions, San Francisco Ballet, and other companies.
Nurturing the Individual
"MYB feels like a family," Graniero says. "The competition is never cutthroat, and the teachers get to know you and give great feedback."
This vibe trickles down from the top: Caiola and Perron have made it a priority to run a school that, while intense, is also affirming. For instance, in MYB's year-round performances—including its annual spring concert and, new in 2009, The Knickerbocker Suite (a New York City–themed Nutcracker)—the repertory is tailored to the current dancers. "I try to cast students so that they will look good and be fulfilled," Perron says. "They don't feel rejected or leave feeling negative. They have been shown in the best light."
This boosting of confidence has helped bring success to students who might not have seemed, as children, destined for a ballet career. Perron thrives on the challenge of shaping dancers who come to him with passion, talent, and artistry but perhaps without the "ideal ballet body"—long limbs, sky-high extensions, amazingly arched feet. "I actually love working with dancers who are not so perfect, because they have much more to offer," he says. "They are more open-minded and work so hard. It makes me proud to say I formed one of these dancers."
Looking Ahead
The move to MMAC spawned several new ventures for Caiola and her staff: a diverse open class schedule, an early-childhood curriculum, and the Manhattan Youth Ballet Company, which allows level-eight dancers to taste professional life. This year's 12 MYBC members take morning company class, rehearse repertory throughout the day, and participate in shows and festivals, including a company performance at MMAC last fall, a lecture-demonstration for New York City schools in December, and an upcoming spring concert.
"My biggest goal would be to pay the MYBC dancers like true professionals," Caiola says. She also hopes to expand on the school's scholarship and community outreach initiatives. Meanwhile, Perron's dream is to create dancers who will be instantly recognizable in an audition as having come from MYB. He wants the training to speak for itself. "Our dancers are chic, unaffected, clean, elegant," he says. "When they do a simple port de bras, I want the audience to say, 'Oh my God!' Do I want the legs to be up here?" He points directly at the ceiling. "Of course! But I want them here the proper way. We are creating artists. That's what I want the school to be known for."
Kathryn Holmes is a dancer and writer in NYC.
Pictured: Francois Perron teaches Level 7 students at Manhattan Youth Ballet.  Photo by Gene Schiavone, courtesy MMAC.
Dec. 21, 2009 04:35PM EST
It's a steamy Friday afternoon in New York and two dozen aspiring triple threats are wandering around a dance studio looking lost, frustrated, and exhausted. No, they didn't miss the latest audition for Billy Elliot or Wicked—they're in acting class.
"Think of your favorite musical theater character," calls out the director and choreographer Stephen Nachamie. "Do they lead from the heart, the head, the fists? Walk like that character. Now, you're running late in a crowded airport! Who's around you? Are they helping or getting in your way?"

Meanwhile, across the hall, a series of rise-and-fall "whoa" sounds comes from Marianne Wells' vocal class. An hour later, both groups come together for tap class with 42nd Street choreographer Randy Skinner, before splitting up again to rehearse song-and-dance numbers for the showcase they're presenting in three days.
Sound hectic? It is. But for Broadway hopefuls, that's part of the appeal of the Musical Theater Performance Project (MTPP), a new summer intensive presented by Broadway Dance Center. In the program's inaugural session last summer, 47 students (ages 15–25) tackled 20 classes and more than 20 hours of rehearsal over six days. And program director Joshua Bergasse—a dancer, choreographer, and BDC faculty member—is aiming even higher for 2010, planning a longer workshop with even more opportunities. His goal: to give participants not only top-notch training but also a glimpse into the life of a working musical theater artist—plus the chance to make some invaluable connections.
Class with the Best
There's no denying that BDC is an iconic institution. Legions of musical theater performers have passed through its studios in the heart of New York City to learn from renowned faculty. But for MTPP, Bergasse and the BDC team raised the bar even higher, giving students the chance to study, in a small-group setting, with working performers, choreographers, directors, and more. The 2009 roster reads like a Who's Who of Broadway's brightest: Andy Blankenbuehler, David Marquez, Paige Davis, James Kinney—the list goes on. Put simply, you're at MTPP to learn about life as a professional, from professionals.
"The faculty aren't sugarcoating anything," says Bergasse. "They demand from our students what they'd demand from a professional cast." And because the teachers are active in the industry—directing, choreographing, and casting shows—students get to know the people who may be auditioning them down the road, getting more personal attention than they ever would at a cattle call. As Bergasse says, "The students learn about what it's like to work with these people: How should you behave in rehearsal? How do you eat up information?"
The Complete Package
With its equal focus on dancing, acting, and singing, MTPP is tailored to training well-rounded Broadway performers. "Dancers have to learn how to open their mouths and trust what's going to come out, to express a feeling in their face without using the rest of their body," explains Bergasse. "In musical theater, that's the vocabulary of the storytelling."
MTPP applicants must submit both a dance video and an audio or video vocal performance, as well as a resumé and letter of recommendation. Those materials function as an audition for the program and for class placement. They also help the faculty design a final performance that allows everyone to shine—an extra perk considering that the showcase is open not just to friends and family but also to agents.
If you're not the consummate triple threat, MTPP will help you build up your arsenal. "I didn't grow up singing, and this program has been great for filling that gap," says Meghan Larabee, a senior at Skidmore College in Saratoga Springs, NY. "It's exciting to realize that you can hit the notes—it's like the first time you do a double pirouette." Samuel Sacco, a high school senior from Oceanside, NY, adds that in his experience, every skill you develop enhances the other disciplines. For instance, he says, "acting teaches you how to take risks, which helps with all aspects of performing."

Even if you're at the top of your performance game, that's not all it takes to land a job. To that end MTPP offers practical components, such as panel discussions with Broadway agents. Participants in 2009 also saw West Side Story and Altar Boyz and attended post-show talk-backs with the casts.
"Getting one-on-one career advice from people who are actually working in this industry—it's knowledge without a price," says Lauren Westcott, who graduated last year from Florida State University with a degree in theater.
The Next Generation
According to Bergasse, most of the faculty members were once in their students' shoes—dreaming of a professional career, but unsure how to make it happen. "When I got my first show, I had no idea what to expect. I'd only been in class," he says. "I moved to New York and started rehearsals with no idea how the process worked! So for our students, it's about learning the process. They're in the room with people who do this for a living, who want to pass on what they've learned. Not to mention that the students take class with someone and then go see their show that night. How cool is that?"
Kathryn Holmes is a dancer and writer in NYC.
Pictured: Dancers at MTPP. Photo by Jessica Saylor, courtesy BDC.
Feb. 24, 2009 06:36PM EST
It's every commercial dancer's dream: You move to Los Angeles, get an agent within your first week, and are immediately inundated with job offers. Because someone else is doing the hard part—finding audition opportunities, getting your name out there—all you have to do is show up and dance. After all, you're talented enough that you should have gigs falling in your lap, right?
Keep dreaming. The commercial world requires a lot more from you than dance skill, and if you want to work regularly, you have to put in some serious legwork both in and outside the studio. Even if you have an agent—and let's be honest, it's almost impossible to make it in L.A. without one—it's not really the agent's job to get you hired.
"Agents only make 10 percent of the profit because we only do 10 percent of the work," says Jim Keith, an agent with DDO Artists Agency. An agent gets you in the door at auditions and safeguards your rights when it's time to sign contracts, but it's up to you to actually land the part. So whether you already have representation and are looking to book more jobs, or you're just breaking into the commercial world, here are some strategies to help you take charge of your professional path.

Get to Class
It may seem obvious, but it bears repeating: Even professional dancers need to continue to train, to keep both body and mind at peak performance level. Choreographers appreciate the extra effort. "I gravitate toward dancers who are still training," says Mandy Moore, who often choreographs for So You Think You Can Dance, among other venues. "I think dancers who are in class, expanding their knowledge and keeping their minds creative, are going to be more successful."
However, class can benefit you in practical ways, too. "I tell my dancers to utilize class to build relationships," says Terry Lindholm, an agent and co-director of the dance department at McDonald Selznick Associates. Look for classes and workshops taught by choreographers you'd like to work with, as well as by their assistants and even dancers who have worked with those choreographers in the past. "Taking class with any one of those people will help you feel the sensibilities of the choreographer," Lindholm says. "You'll also get an idea of what the audition might be like, which will put you one step ahead of your peers."
Class can even be the place where you land a job. Alex "B-Girl Shorty" Welch, who had a featured role in Step Up 2 the Streets, garnered her second professional gig thanks to a standout performance in Shane Sparks' class. "Shane likes to pull people out to freestyle," she says, "so I just went out there and did my thing. He grabbed me after class and invited me to audition for him the next day! If I hadn't stepped up in class, I wouldn't have gotten that job."

Network Smart
Dancing in L.A. is almost as much about who you know as about how you dance, so it's vital to keep networking. "Choreographers like to work with people they know and who can handle their style," explains Keith. But if choreographers prefer to hire people they already know, how do you get your foot in the door?
Once again, it starts in the classroom. Get to know your classmates—particularly the ones who work regularly—and introduce yourself to teachers. "It's great to come up and say thank you," Moore says. "It may take teachers time to learn your name, but all it takes is that one fabulous moment for us to really notice you. Then we remember you forever."
You're networking every time you perform, whether it's a free showing at a studio or a paid gig. "So many of the people you work with on a job will be able to hire you in the future," says Samuel Roberts, who has danced in films like Across the Universe and on various industrials, and also performs with Battleworks Dance Company. "If your work ethic is strong, you're punctual and open to the process, and people know that you're reliable, they will rehire you. How you behave on set definitely affects how much you'll work."
Welch points out that even non-dancers on a job can be good contacts for the future. For instance, if you befriend a music producer or actor, he or she could recommend you for a gig. "It's all the same industry," she says. "Almost anybody can help you get work."

Work the Web
It's almost unheard of in this day and age for a working dancer not to have some sort of web presence. The easiest way is to use Facebook, MySpace, YouTube, or dancemedia.com. Posting videos of yourself in class or performance will expose your talent to a broader audience, and many casting agencies and choreographers actually search the internet for fresh dance faces. Just make sure that your videos are brief and show you at your best: You want to hook the viewer in the first 10-15 seconds. If you choose to launch your own website, make sure it's easy to navigate and that it showcases your versatility. Finally, double check that you have the rights to any music and choreography clips you post.
Be aware that photos and videos can affect potential employers' first impressions of you—so you might want to think twice about posting the evidence from last week's drunken party. Don't post anything that you aren't proud of. You never know who will see it or how it will affect your professional life in the future.

Cultivate Your Image
Like it or not, the bottom line of working in the commercial realm is that image matters. Dress for class in a way that highlights your best features and shows off your personal style.
Before auditions, research the type of performers the choreographer tends to hire, and create your audition look with that image in mind. "You want to look like you're already in the commercial or video," Keith advises. "That way, when the casting directors are looking at that sea of dancers, you already belong in the gig."
Remember that building a saleable image doesn't mean changing who you are. "People try a lot of things to make themselves more marketable," Lindholm says. "But if it isn't real—if it doesn't come from within—it's not going to work." Decide which traits you already possess are worth highlighting. "Whether you're bubbly or edgy, think about who you are and sell that," Roberts says.

Most of the time, whether you get a job will still hang on how you dance, and only secondarily on who you know or how you look. However, learning to network, market yourself, and build a unique image will open the door for opportunities to come your way. The more you're working, the more likely it is that you'll be able to support yourself as a dancer—and isn't that really the dream for all dancers, concert and commercial alike?

Above all, remember that you aren't alone as you put your nose to the grindstone. "The people who are successful in L.A. work their tails off," Moore says. "It's OK to work hard—and in the end it's a sweeter deal anyway, because you worked for it."

Kathryn Holmes, a former editor at Dance Spirit, is a freelance writer in NYC.
Illustration: Clare Mallison