What Happens to a Dancer's Diet​ Abroad?
Thinkstock
When it comes to food, dancers can be the pickiest. And for good reason! Dancers have to finely tune their diets to fuel their bodies.
But what happens when you're working overseas? Three American dancers who've joined companies abroad gave Dance Magazine a glimpse at how their eating habits have changed in their adopted countries.
---
Jon Bond at Nederlands Dans Theater: "These kids can cook!"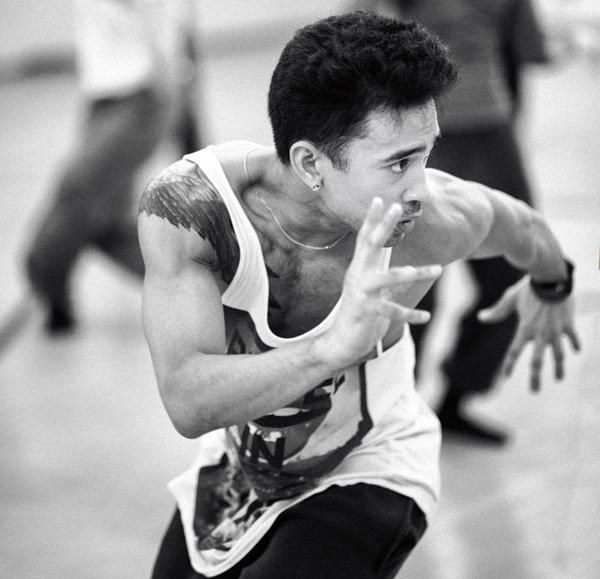 Rahi Rezvani, courtesy NDT (Jon Bond rehearsing Hofesh Shechter's Clowns)
Rehearsal day lunch: "At NDT, we only get a 45-minute lunch break. They have a canteen where you can order sandwiches, lasagna, salads and breakfast all day. But I sometimes sneak out for Thai food or KFC. "

Homesick for: "Can I get some In-N-Out, some Mercer Kitchen, some Popeyes, some real Mexican food, some Dominican food, tres leches, some Roscoe's chicken and waffles, Chipotle and some Levain Bakery, please?!"
Local delights: "Kaasbroodjes (baked cheese pastries) and dinner parties with my colleagues—these kids can cook!"
​Chelsea Adomaitis at Paris Opéra Ballet: "Everyone has dessert with lunch"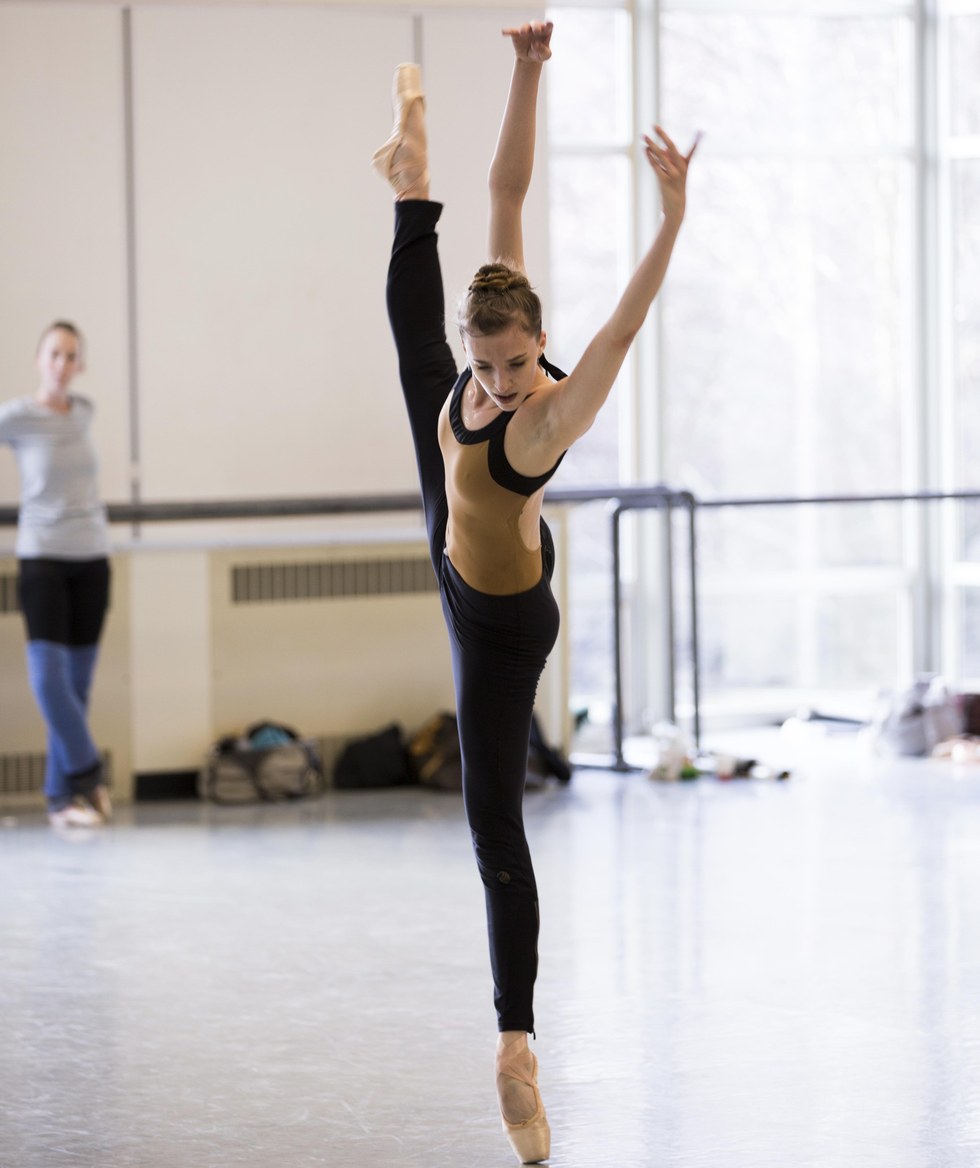 Angela Sterling for Pointe
Allergies abroad: "I think the first words I learned in French were "je suis allergique à…" I know the types of foods here that tend to contain my allergens—soy, nuts, garlic, mustard—so I have a general idea of what to avoid."

Diet changes: "The salads here are very cool: different combinations of grains and fruits along with vegetables—quite different from what I'm used to. And the desserts! The selection is endless. And everyone has one with lunch. It's pretty amazing."
New food habit: "Judging the freshness of my baguette in hours rather than days."
​Nicole Assaad at Hong Kong Ballet: "It can be tough being a Westerner in Asia"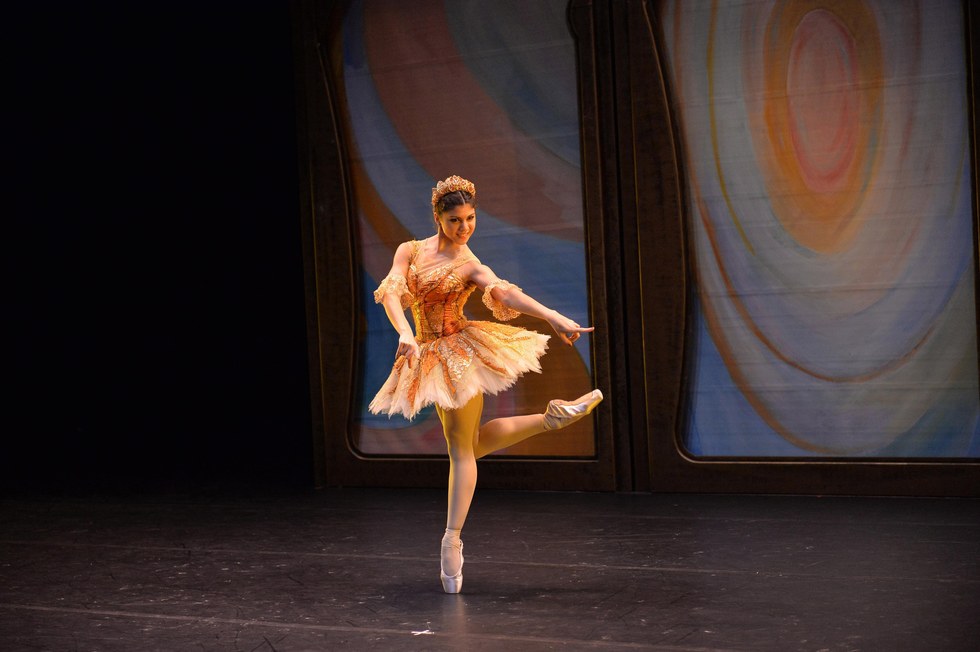 Conrad Dy-Liacco, Courtesy HKB
Diet changes: "I eat much more sushi and Korean food now. I have kimchi with almost everything."

Culinary comparisons: "It can be tough being a Westerner in Asia. I have a very athletic, Hispanic build, which is great for normal life, but I am very aware of what I put into my body to keep an appropriate image for the dance world. Most of my Asian colleagues are naturally very thin. I've seen them eat noodles day and night, which for my body wouldn't work so well. Instead of comparing my diet to theirs, I focus on all the amazing and delicious foods I can enjoy."
Unexpected discovery: "I can find 'home' in food. There's an Argentinian place that reminds me of my dad's famous Venezuelan-style BBQs. Even Asian restaurants remind me of my mom's Chinese rice and spring rolls."
Looking for your next audition shoe? Shot at and in collaboration with Broadway Dance Center, Só Dança has launched a new collection of shoes working with some pretty famous faces of the musical theater world! Offered in two different styles and either 2.5" or 3" heels, top industry professionals are loving how versatile and supportive these shoes are! Pro tip: The heel is centered under the body so you can feel confident and stable!
Photo via the Hammer Museum
Keep reading...
Show less
StockSnap
When I wrote about my struggle with depression, and eventual departure from dance because of it, I expected criticism. I was prepared to be challenged. But much to my relief, and horror, dancers from all over the world responded with support and stories of solidarity. The most critical response I saw was this one:
"Dance isn't for everyone."
This may as well be a mantra in the dance world. We have become entrenched in the Darwinian notion that the emotionally weak will be weeded out. There is no room for them anyway.
Keep reading...
Show less
Cover Story
Apr. 16, 2018 04:00PM EST
Robert Fairchild is jumping into the next phase of his career feet-first. Photo by Jayme Thornton
In his final bow at New York City Ballet, during what should have been a heroic conclusion to a celebrated ballet career, Robert Fairchild slipped and fell. His reaction? To lie down flat on his back like he meant to do it. Then start cracking up at himself.
"He's such a ham," says his sister Megan Fairchild, with a laugh. "He's really good at selling whatever his body is doing that day. He'll turn a moment that I would totally go home and cry about into something where the audience is like, 'That's the most amazing thing ever!' "

Keep reading...
Show less
"There is a palpable sense of hope for the future." Photo by Devin Alberda via
Instagram
New York City Ballet continues its first year without Peter Martins at the helm as our spring season opens tonight.
When he retired at the start of the new year, we plunged headfirst into unknown, murky waters. Who would the new director be? When would we know? Would we dancers get some say in the decision? Who would oversee the Balanchine ballets? Who would be in charge of casting? Would a new director bring along huge upheaval? Could some of us be out of a job?
Keep reading...
Show less
Broad is Orlando Ballet's first dancer named artist in residence. Photo by Michael Cairns, Courtesy Orlando Ballet.
In the world of ballet, Arcadian Broad is a one-stop shop: He'll come up with a story, compose its music, choreograph the movement and dance it himself. But then Broad has always been a master of versatility. As a teenager he juggled school, dance and—after the departure of his father—financial responsibility. It was Broad's income from dancing that kept his family afloat. Fast-forward six years and things are far more stable. Broad now lives on his own in an apartment, but you can usually find him in the studio.
Keep reading...
Show less


Get Dance Magazine in your inbox