An Expert-Approved Training Plan For Time Off From Dance
Make an active recovery plan for your time off from dance. Photo by Unsplash
Have two or more months off from dance this summer?
With a little planning, your body can reap the full benefits of your layoff—and transition back into the studio with ease.
---
Weeks one and two: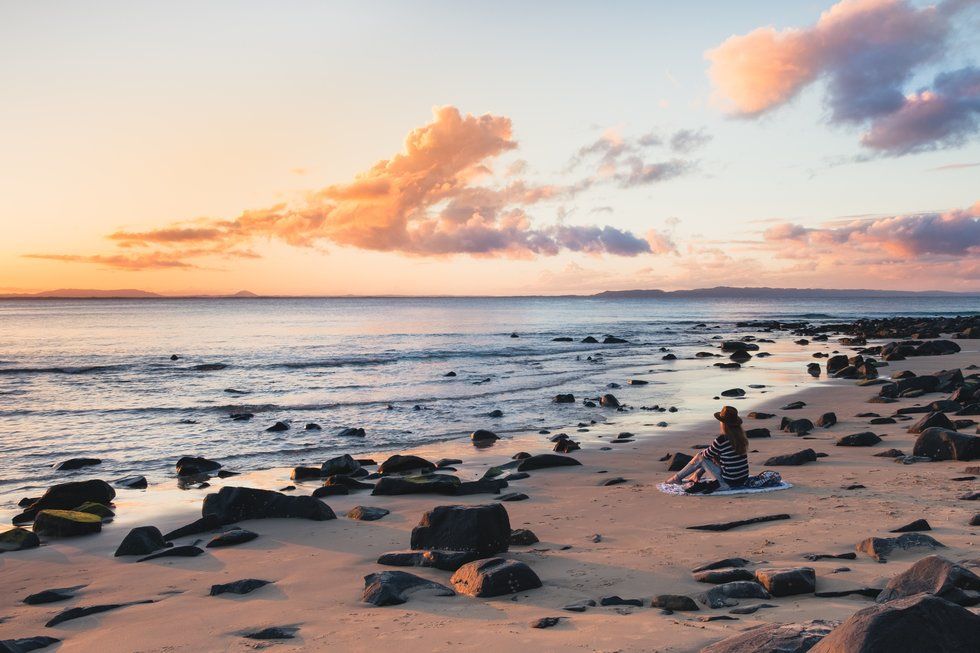 Use the first couple of weeks off to recharge your body. Photo by Leio McLaren/Unsplash
Truly rest. Indulge in long baths, reconnect with friends and catch up on sleep. If you're craving activity, do some gentle exercise like restorative yoga, long walks or low-key cardio.
Week three: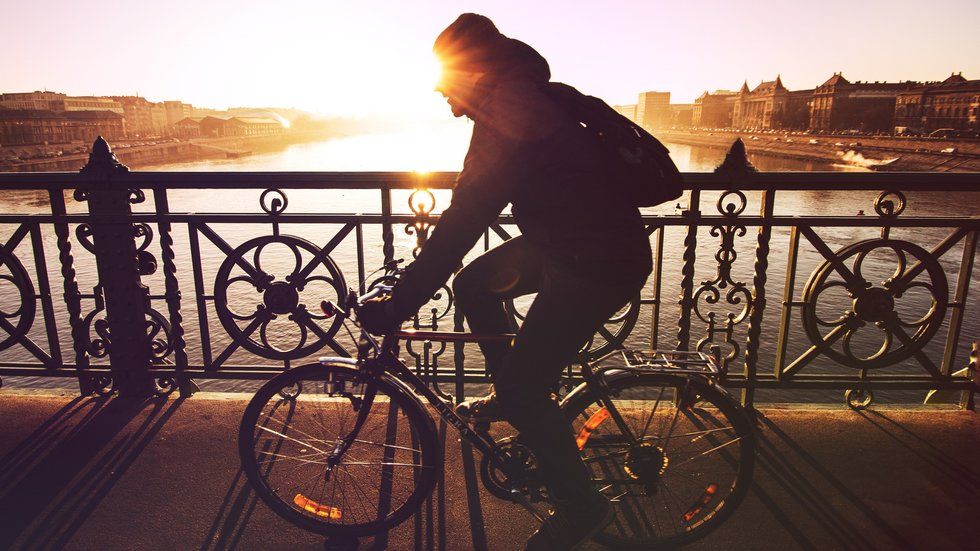 Do cardio workouts like biking 2-3 times a week during the middle of your layoff. Photo by Viktor Kern/Unsplash
Start doing two to three weekly cardio workouts, like biking, swimming or using the elliptical. "You can take workout classes or play a sport, anything that incorporates whole body (both the upper and lower body) cardiovascular movements," says Jatin P. Ambegaonkar, PhD, associate professor in the Athletic Training Education Program at George Mason University.

Any strength training should focus on muscles that haven't been overused during the season, or areas of technique you know are quickest to fade. "If you're not naturally flexible, stretch," says Selina Shah, MD, who treats dancer in private practice in Walnut Creek, California. "If you have certain weaker muscles, incorporate strength work. If you have trouble with turns, focus on your core."
Week four: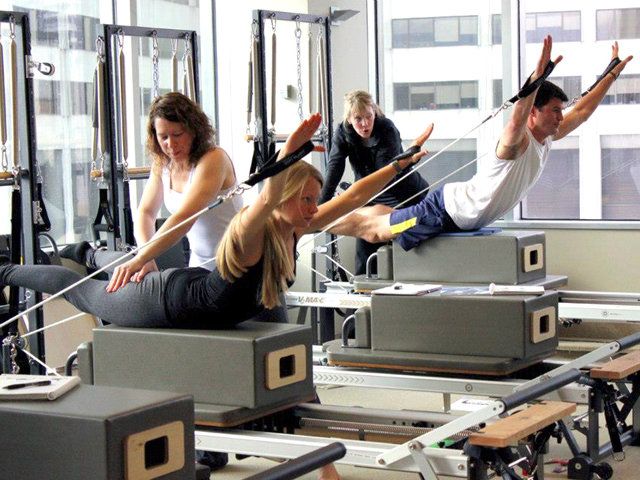 Practice movements that resemble dance. Photo via wikimedia.org
Gradually increase your functional activity—movements that resemble dance, like yoga, Pilates and targeted strength training. Incorporate regular stretching to maintain flexibility.

Week five: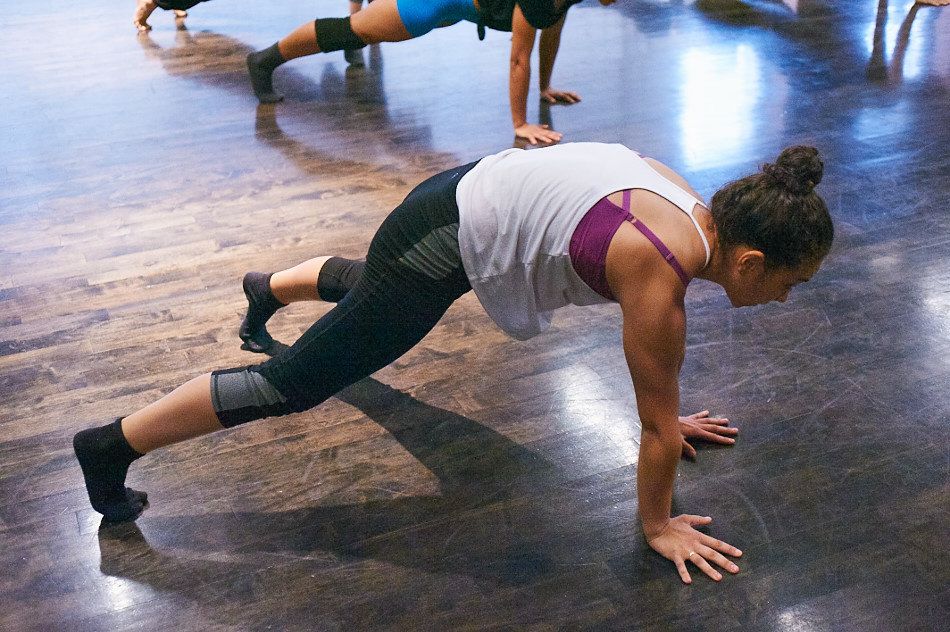 A couple dance classes a week is all you need. Photo by Jim Lafferty
Take at least one to two weekly dance classes. Prioritize functional activity over cardio workouts.

Two weeks before the new season: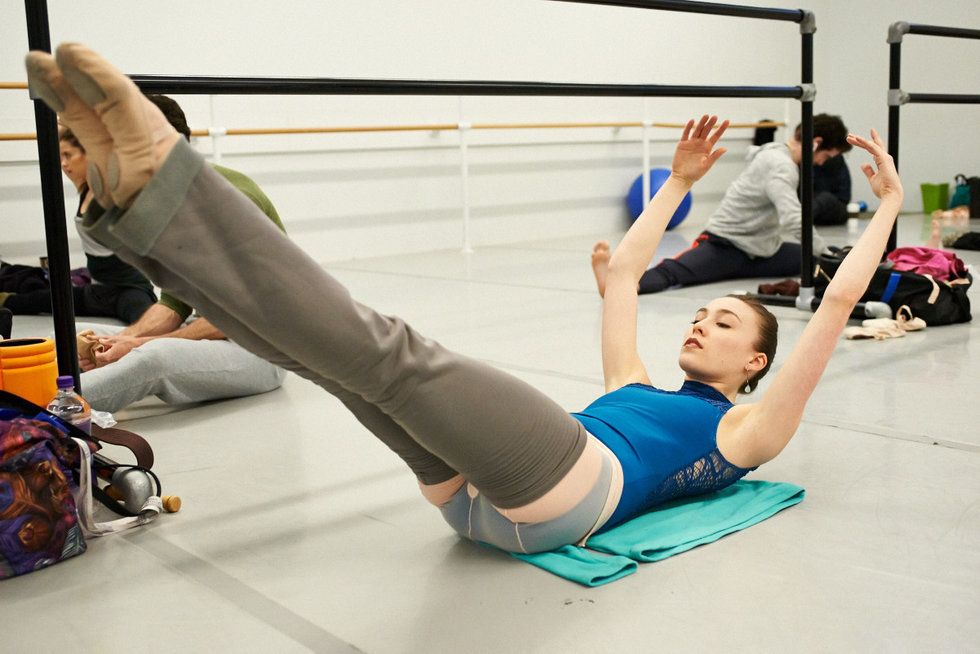 Concentrate on the strength you'll need for the upcoming season. Photo by Jim Lafferty
Throw your energy back into class and other functional activity. "Do your homework about what's next," says Julie O'Connell, , a physical therapist at Athletico in Chicago. "Do I need strength for Swan Lake? Or do I need to work on my cardiovascular fitness?" This is the time to build your stamina and strength, so you can return to rehearsal ready for the season to come.
Related Articles Around the Web
News
Oct. 18, 2019 11:54AM EST
Photo by Gabriel Davalos, Courtesy Valdés
For decades the name Alicia Alonso has been virtually synonymous with Ballet Nacional de Cuba, the company she co-founded in Havana in 1948. Alonso died on October 17, just shy of what would have been her 99th birthday. In recent years, she had stepped back from day-to-day decision-making in the company. As if preparing for the future, in January, the company's leading ballerina, 42-year-old Viengsay Valdés, was named deputy director, a job that seems to encompass most of the responsibilities of a traditional director. Now, presumably, she will step into her new role as director of the company. Her debut as curator of the repertory comes in November, when the troupe will perform three mixed bills selected by her at the Gran Teatro de la Habana Alicia Alonso. The following has been translated from a conversation conducted in Spanish, Valdés' native tongue.
Keep reading...
Show less
Left: Hurricane Harvey damage in Houston Ballet's Dance Lab; Courtesy Harlequin. Right: The Dance Lab pre-Harvey; Nic Lehoux, Courtesy Houston Ballet.
"The show must go on" may be a platitude we use to get through everything from costume malfunctions to stormy moods. But when it came to overcoming a literal hurricane, Houston Ballet was buoyed by this mantra to go from devastated to dancing in a matter of weeks—with the help of Harlequin Floors, Houston Ballet's longstanding partner who sprang into action to build new floors in record time.
Keep reading...
Show less
Sara Mearns in the gym. Photo by Kyle Froman.
New York City Ballet principal Sara Mearns wasn't sure she was strong enough. A ballerina who has danced many demanding full-length and contemporary roles, she was about to push herself physically more than she thought was possible.
"I said, 'I can't. My body won't,' " she says. "He told me, 'Yes, it will.' "
She wasn't working with a ballet coach, but with personal trainer Joel Prouty, who was asking her to do squats with a heavier barbell than she'd ever used.
Keep reading...
Show less
Alicia Alonso with Igor Youskevitch. Sedge Leblang, Courtesy Dance Magazine Archives.
Her Dying Swan was as fragile as her Juliet was rebellious; her Odile, scheming, her Swanilda, insouciant. Her Belle was joyous, and her Carmen, both brooding and full-blooded. But there was one role in particular that prompted dance critic Arnold Haskell to ask, "How do you interpret Giselle when you are Giselle?"
At eight, Alicia Alonso took her first ballet class on a stage in her native Cuba, wearing street clothes. Fifteen years later, put in for an ailing Alicia Markova in a performance of Giselle with Ballet Theatre, she staked her claim to that title role.
Alonso received recognition throughout the world for her flawless technique and her ability to become one with the characters she danced, even after she became nearly blind. After a career in New York, she and her then husband Fernando Alonso established the Cuban National Ballet and the Cuban National Ballet School, both of which grew into major international dance powerhouses and beloved institutions in their home country. On October 17, the company announced that, after leading the company for a remarkable 71 years, Alonso died from cardiovascular disease at the age of 98.
Keep reading...
Show less