The Dos and Don'ts of Self-Massage
Nathan Sayers
When you're dancing for what feels like eight days a week, it takes more than just stretching to put your body back in order. You need a good rub down. Unfortunately, most of us don't exactly have the money to afford an on-call personal masseuse.
The solution: Self-massage, with foam rollers, lacrosse balls, elbows and anything else that can help loosen up your muscles. We dug into Dance Magazine's archives to find the best pieces of advice we've published on the topic. Follow these rules to get what you, ahem, knead out of self-massage.
---
DO luxuriate—and wiggle.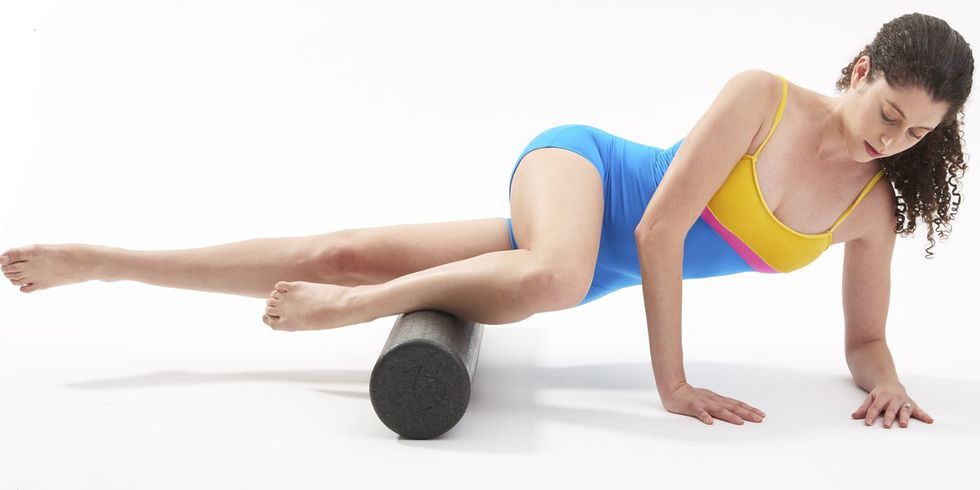 Nathan Sayers
Many dancers just roll up and down a muscle mindlessly. To get the most out of self-massage, let gravity draw your muscles into a roller or ball. "Rolling quickly stays too superficial on your tissues," Alicia Ferriere of Finish Line Physical Therapy tells Nancy Wozny in "Are You Foam Rolling Wrong?". "Allow your muscles to relax on the roller, which will create greater compression for the deeper tissue."
But also move in multiple directions. Aim for cross-friction—think about moving from side to side as well as forward and back. "You need to wiggle more, because the movement is what makes the difference," says Ferriere.
DON'T roll over an injury.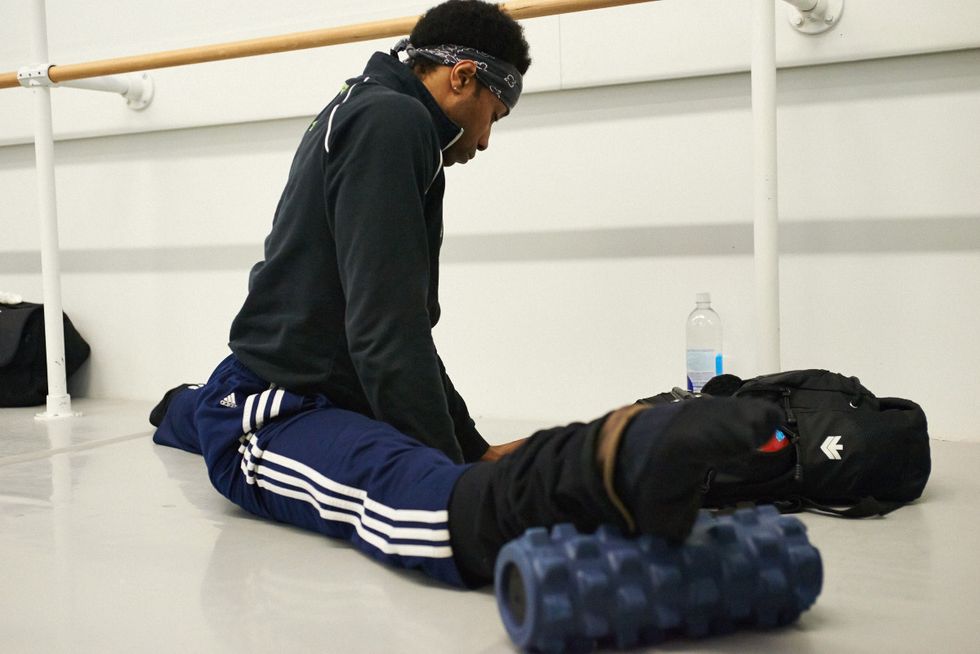 Jim Lafferty
Massage usually isn't helpful—or safe—until fairly late in the recovery process. "Don't roll when there is swelling or a traumatic injury such as a tear," physical therapist Julie Green, who works with Pennsylvania Ballet dancers, tells Wozny. Rolling could make an injury worse, since it's a tool for mobilization and tissues sometimes need to be immobilized to heal. "Allow some healing to occur before returning to your roller."
DO mimic the pros.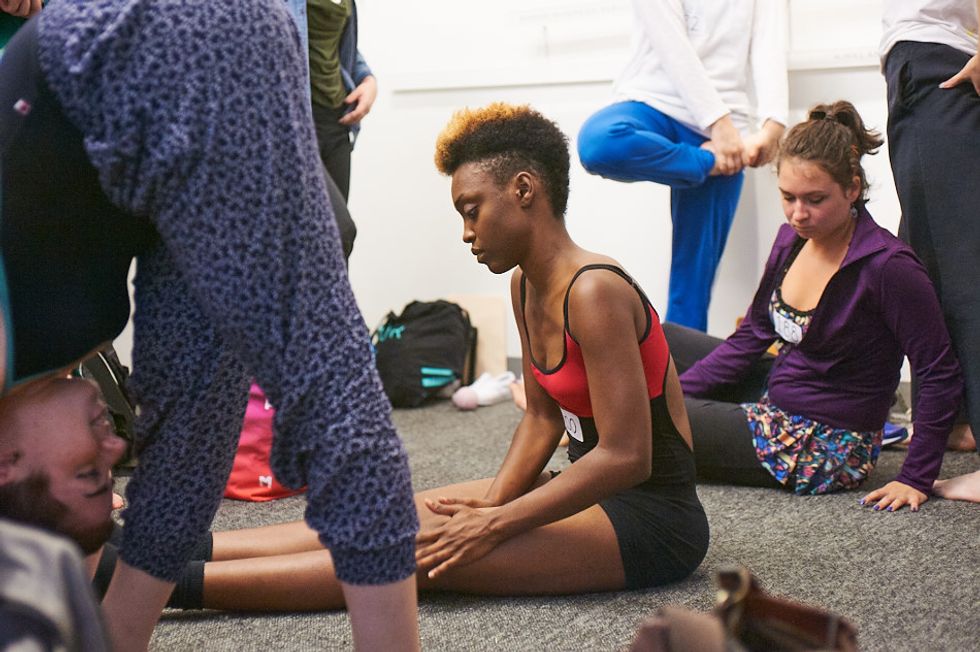 Jim Lafferty
Remember what your therapist does and try to re-create that, writes Hannah Maria Hayes in "The Rubdown." Think about what body parts they focus on, the length and types of strokes and speed. But make sure what you're doing is never so painful that you feel like you have to hold your breath.
DON'T knead into bones or nerves.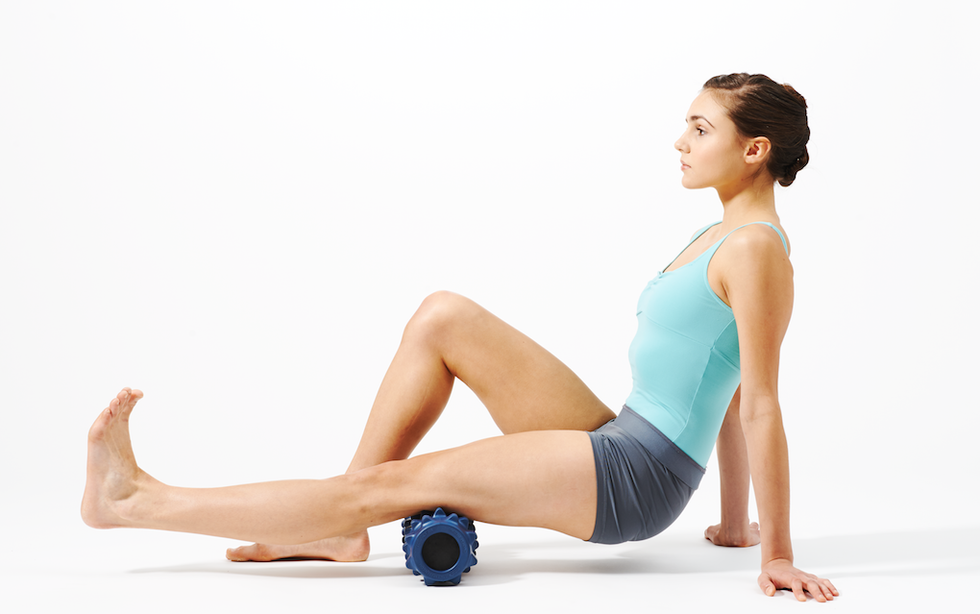 Nathan Sayers
Rolling over a bone does nothing for you other than cause pain, writes Wozny. It's especially problematic to roll over ankles, knees and the greater trochanter. "And stay away from superficial nerves, like in front of the hip joints and behind the knees," says Green. "You could damage or irritate your nerves. If you feel numbness or tingling, stop immediately." Also avoid rolling along the sides of your lower back—you can bruise your kidneys.
DO take your tools on tour.
You don't have to lug around a 22-inch roller to stay loose on the road. Lacrosse balls are great for rolling out smaller muscles in your feet or calves. For larger muscle groups like your quads, portable rollers like The Morph or The Rove Roller collapse into a flat shape that's easier to stash in your carry-on.
DON'T get aggressive.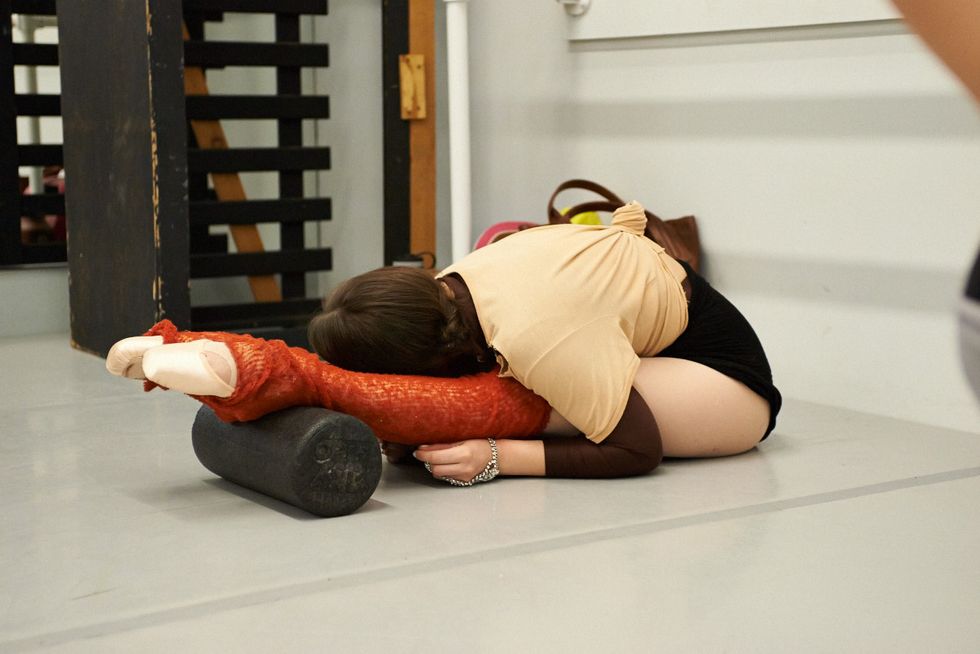 Jim Lafferty
Remember: A harder massage does not mean more relief. "I am surprised at how many dancers bruise themselves from rolling!" Erika Kalkan of Harkness Center for Dance Injuries at NYU Langone Medical Center tells Jen Peters in "Tools of the Trade." Using too much pressure or spending too much time on one spot can lead to inflammation and swelling. Dance medicine experts say that, generally, five minutes per body part should do it.
DON'T go too deep before dancing.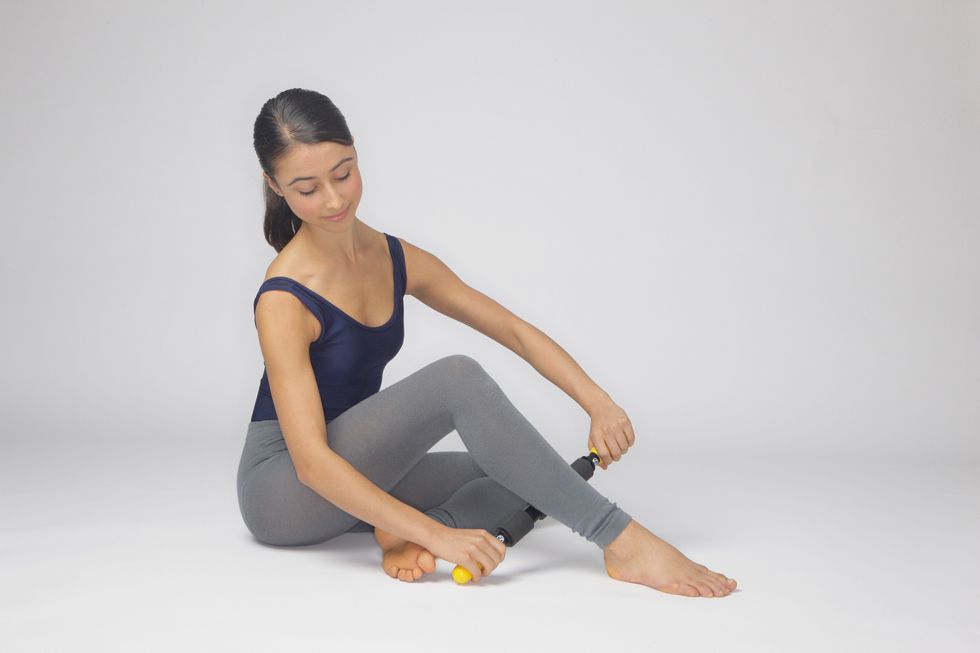 Nathan Sayers
If you've got a performance or rehearsal later in the day, go easy. Consider working out any knots by using a lighter option like The Stick. Digging too deep can leave your muscles feeling too relaxed, loose, a bit sore and unresponsive. A 2006 study published in the British Journal of Sports Medicine found a decrease in muscle-force production immediately following a lower-limb massage. "I always ask a dancer what's on their plate that day," Green tells Wozny in "The Magic Touch." "When you make a muscle longer, it can temporarily weaken it and make it cramp. I want to know if dancers will be jumping a lot. If so, then I stay away from the power muscles."
Related Articles Around the Web
Rachel Papo
In the middle of one of New York City Center's cavernous studios, Misty Copeland takes a measured step backwards. The suggestion of a swan arm ripples before she turns downstage, chest and shoulders unfurling as her legs stretch into an open lunge. She piqués onto pointe, arms echoing the sinuous curve of her back attitude, then walks out of it, pausing to warily look over her shoulder. As the droning of Ryuichi Sakamoto and Alva Noto's mysterious "Attack/Transition" grows more insistent, her feet start to fly with a rapidity that seems to almost startle her.
And then she stops mid-phrase. Copeland's hands fall to her hips as she apologizes. Choreographer Kyle Abraham slides to the sound system to pause the music, giving Copeland a moment to remind herself of a recent change to the sequence.
"It's different when the sound's on!" he reassures her. "And it's a lot of changes."
The day before was the first time Abraham had seen Copeland dance the solo in its entirety, and the first moment they were in the studio together in a month. This is their last rehearsal, save for tech, before the premiere of Ash exactly one week later, as part of the opening night of City Center's Fall for Dance festival.
Keep reading...
Show less
Ailey II artistic director Troy Powell teaching an Ailey Workshop at NYCDA. Courtesy NYCDA
Back in 2011 when Joe Lanteri first approached Katie Langan, chair of Marymount Manhattan College's dance department, about getting involved with New York City Dance Alliance, she was skeptical about the convention/competition world.
"But I was pleasantly surprised by the enormity of talent that was there," she says. "His goal was to start scholarship opportunities, and I said okay, I'm in."
Today, it's fair to say that Lanteri has far surpassed his goal of creating scholarship opportunities. But NYCDA has done so much more, bridging the gap between the convention world and the professional world by forging a wealth of partnerships with dance institutions from Marymount to The Ailey School to Complexions Contemporary Ballet and many more. There's a reason these companies and schools—some of whom otherwise may not see themselves as aligned with the convention/competition world—keep deepening their relationships with NYCDA.
Now, college scholarships are just one of many ways NYCDA has gone beyond the typical weekend-long convention experience and created life-changing opportunities for students. We rounded up some of the most notable ones:
Keep reading...
Show less
Getty Images
Dancers are understandably obsessed with food. In both an aesthetic and athletic profession, you know you're judged on your body shape, but you need proper fuel to perform your best. Meanwhile, you're inundated with questionable diet advice.
"My 'favorite' was the ABC diet," says registered dietitian nutritionist Kristin Koskinen, who trained in dance seriously but was convinced her body type wouldn't allow her to pursue it professionally. "On the first day you eat only foods starting with the letter A, on the second day only B, and so on."
Keep reading...
Show less
Left: Hurricane Harvey damage in Houston Ballet's Dance Lab; Courtesy Harlequin. Right: The Dance Lab pre-Harvey; Nic Lehoux, Courtesy Houston Ballet.
"The show must go on" may be a platitude we use to get through everything from costume malfunctions to stormy moods. But when it came to overcoming a literal hurricane, Houston Ballet was buoyed by this mantra to go from devastated to dancing in a matter of weeks—with the help of Harlequin Floors, Houston Ballet's longstanding partner who sprang into action to build new floors in record time.
Keep reading...
Show less