We're Born to Love Dance—Science Says So!
Quinn Wharton
Have you ever felt like your relationship to dance is something of an addiction? Not to worry, that's completely normal—it's simply the way our brains are wired.
This week, The Washington Post published an intriguing feature that looks at the science of what actually goes on upstairs when we're watching a live performance. The insight comes from the emerging field of neuroaesthetics, which uses tools like brain imaging to study the relationship between art and the brain.
Here are some of the most fascinating takeaways:
---
Performances Are Bonding Time

Because we crave social connection, we love watching a performance in a crowd and picking up on other audience members' reactions and emotions. Experiencing a show together helps us bond.
David Ragusa, Unsplash
We're Suckers For a Good Story
Our brains love narratives. Since we're primed for empathy, watching the trials and tribulations of characters onstage is a safe way to learn through their experiences without having to suffer the consequences.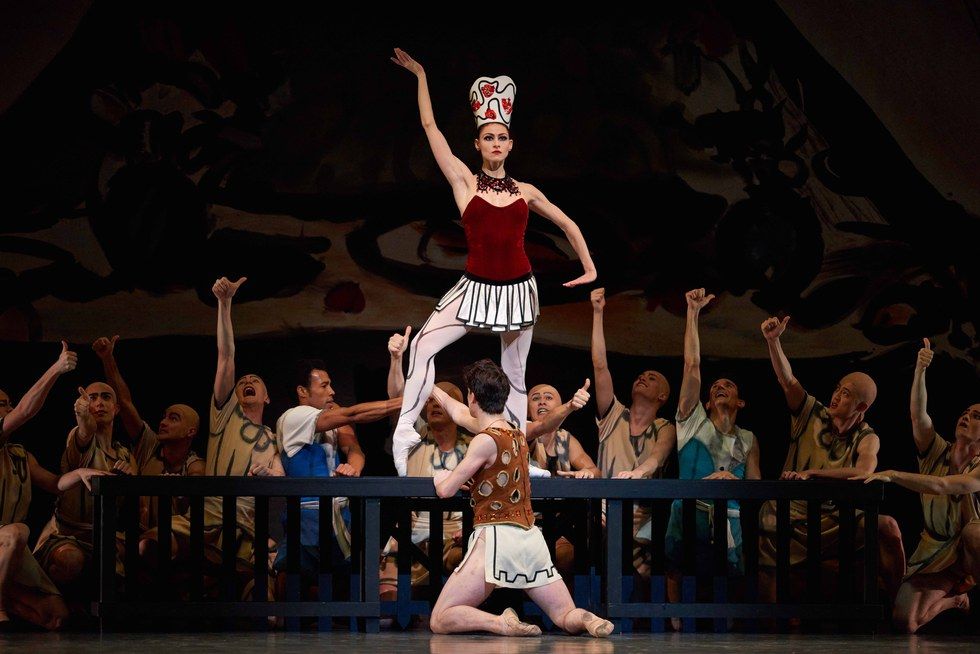 Sofiane Sylve in Prodigal Son. Photo by Erik Tomasson, courtesy SFB.
We Can Literally Feel A Dancer's Movement
Since movement is essential for survival, our brains are highly stimulated by watching people dance—their motions, body language, facial expressions and gestures pull us in. And according to the mirror system theory, we can vicariously feel a dancer's movement in our own bodies. According to The Washington Post, "Many scientists believe we map other people's actions into our own somatosensory system, which conveys sensation through the brain and body and helps us feel the emotions we perceive in others as if they were our own."
Via giphy
Choreography Toys With Our Emotions
Different body shapes trigger different emotions. A team of neuroscientists in London found that watching a ballet dancer's soft, round shapes can generate positive feelings, while sharp, asymmetrical shapes can alarm us.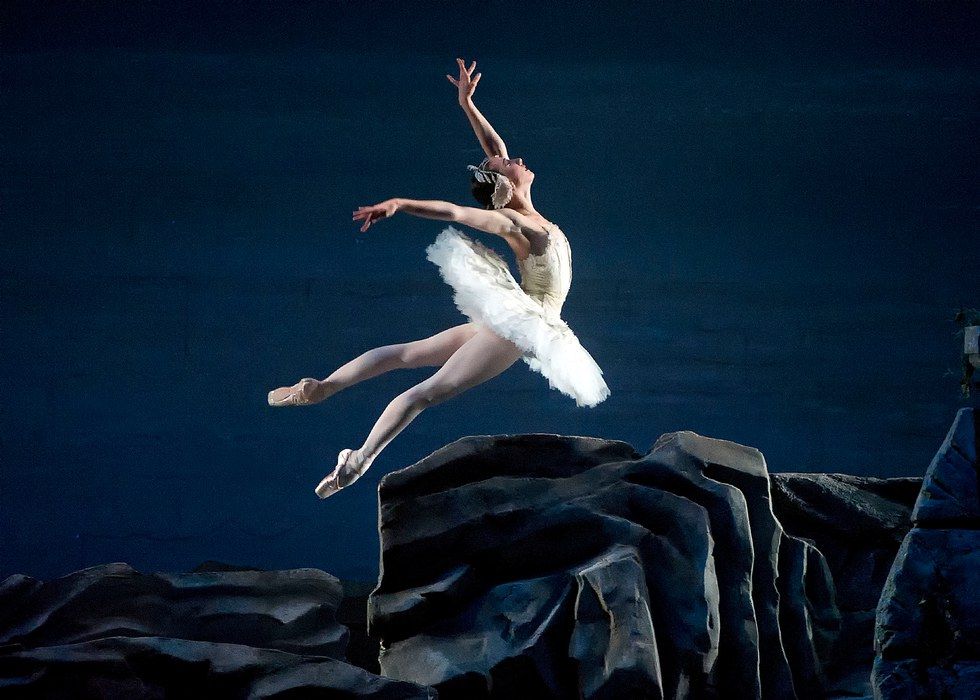 Isabella Boylston in Swan Lake. Photo by Gene Schiavone, courtesy ABT.
Music + Movement = Magic
When the mood of the music matches the mood of the dance, they combine to create an even more powerfully emotional effect, taking the performance-watching experience into overdrive.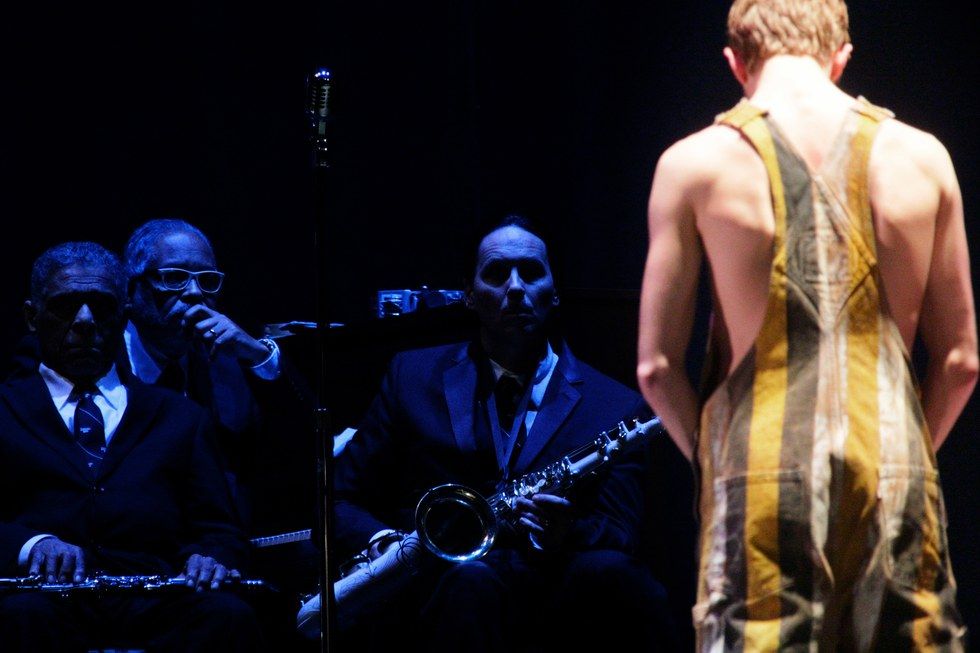 Jayme Thornton for Pointe
Michelle Dorrance. Photo by Jayme Thornton
What do Percy Jackson, Princess Diana and Tina Turner have in common? They're all characters on Broadway this season. Throw in Michelle Dorrance's choreographic debut, Henry VIII's six diva-licious wives and the 1990s angst of Alanis Morissette, and the 2019–20 season is shaping up to be an exciting mix of past-meets-pop-culture-present.
Here's a look at the musicals hitting Broadway in the coming months. We're biding our time until opening night!

Keep reading...
Show less
UA Dance Ensemble members Candice Barth and Gregory Taylor in Jessica Lang's "Among the Stars." Photo by Ed Flores, courtesy University of Arizona
If you think becoming a trainee or apprentice is the only path to gaining experience in a dance company environment, think again.
The University of Arizona, located in the heart of Tucson, acclimates dancers to the pace and rigor of company life while offering all the academic opportunities of a globally-ranked university. If you're looking to get a head-start on your professional dance career—or to just have a college experience that balances company-level training and repertory with rigorous academics—the University of Arizona's undergraduate and graduate programs have myriad opportunites to offer:
Keep reading...
Show less
Alice Sheppard/Kinetic Light in DESCENT, which our readers chose as last year's "Most Moving Performance." Photo by Jay Newman, courtesy Kinetic Light
Yes, we realize it's only August. But we can't help but to already be musing about all the incredible dance happenings of 2019.
We're getting ready for our annual Readers' Choice feature, and we want to hear from you about the shows you can't stop thinking about, the dance videos that blew your mind and the artists you discovered this year who everyone should know about.
Keep reading...
Show less
Getty Images
Ah, stretching. It seems so simple, and is yet so complicated.
For example: You don't want to overstretch, but you're not going to see results if you don't stretch enough. You want to focus on areas where you're tight, but you also can't neglect other areas or else you'll be imbalanced. You were taught to hold static stretches growing up, but now everyone is telling you never to hold a stretch longer than a few seconds?
Considering how important stretching correctly is for dancers, it's easy to get confused or overwhelmed. So we came up with 10 common stretching scenarios, and gave you the expert low-down.
Keep reading...
Show less