Why Commercial Star Emma Portner Is Exploding Into the Concert Dance World Right Now
Portner's embrace of the unexpected has led to unexpected opportunities. Photo by Quinn Wharton for Dance Magazine
Clad in her signature loose black T-shirt and baggy gym shorts, Emma Portner is standing in a cavernous industrial space in downtown Los Angeles. A glass box—big enough to fit five dancers with only a little room to maneuver inside—sits in the middle. The five performers, Portner included, are standing inside it, side by side, palms on the glass.
"Question," Portner asks. "Are we looking at our hands?"
She steps out to watch the others try the phrase, and adds a few more steps. Quick, staccato movement, legs kicking out, torsos swiveling around, fists hitting glass. "This is a puzzle," she says, almost to herself. "I'm not sure I'll like it." The statement, like so many, is punctured with a sweet, nervous laugh.
---
Portner, 23, may be soft-spoken, but she's a powerhouse mover. Anyone who has seen her Instagram videos can recognize the ferocity with which she throws her body—and seemingly her soul—into each moment.
That said, the energy in the rehearsal space is anything but frenetic. A calm, collaborative feel permeates. "What do we need to do next?" she asks the dancers. "Is everyone okay?"
How Fame Has Changed Her
Portner's meteoric rise is almost unheard of in the dance world. In addition to her recent commercial work, which includes choreographing for a new Netflix show and music artist Maggie Rogers' most recent video, in September Portner premieres a piece with Hubbard Street Dance Chicago. In January, she'll choreograph a new work for New York City Ballet—a major coup in the ballet world, and a whole new forum for Portner.
"Not a lot of young queer women are asked to do these things, especially in the ballet world," she says. "I'm proud to be part of the revolution. It makes me feel a certain type of value you don't often find."
Hubbard Street artistic director Glenn Edgerton says he was intrigued to commission one of Portner's first big concert dance projects because of the inventiveness and quirkiness of her choreography. "She has a sense of deep imagination," he says. "It feels like she's on the brink of exploding."
Portner has been choreographing since about age 14, but the spotlight on her intensified in 2015, when she choreographed and starred in Justin Bieber's "Life Is Worth Living." The video went viral, garnering more than 50 million views.
Although she already had a big Instagram following, she was still self-producing poorly attended shows in New York City, and sweeping the floor at Battery Dance to get reduced-rate studio space. Suddenly she was being approached for all kinds of work—choreographing for music videos and TV shows, dancing briefly with Michelle Dorrance, and choreographing Bat Out of Hell, a West End musical (as the youngest woman to ever do so).
The attention became even more relentless when news broke in January 2018 of her marriage to the actress Ellen Page, and she started posting videos of the two dancing together in rough and sensual, intense and physically demanding duets.
For an artist whose work is about exploring her own self-declared "brokenness," this newfound attention is complicated. It is a lucky, privileged challenge, she is quick to add, but one nonetheless. "What's most challenging is remaining open and courageous enough in such a public platform," she says. "Pain in artistic work can be magnetic to some people. The more successful you are, the more you're a target."
Unexpected fame has meant that her work and private life are now public claim, and she needs to move through the world with more caution. There's a "before and after," she says, that no one can prepare you for.
Why She's Grateful For Loneliness and Rejection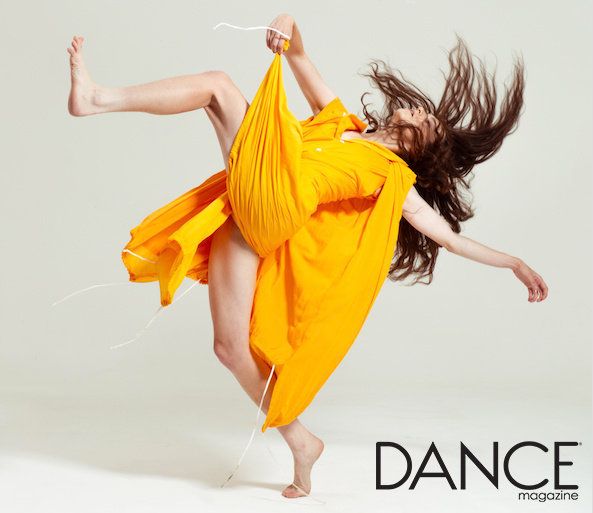 The one thing that hasn't changed? Dance is still what she wants to share with the world, which is all she's wanted to do since her days as a lonely, quiet child. "I was extremely grateful for dance because it was my lifeline, my safe zone, my fuel, my refuge," she says.
Trained in competition dance from age 3 in her native Ottawa, Canada, Portner went on to study at Canada's National Ballet School, but didn't pursue ballet actively. "I wanted to express myself in so many ways," she says, "and I didn't think ballet could hold it all."
Although she auditioned for Juilliard, she was immediately cut. "I'm grateful for my broken Juilliard dream," she says. "I would have just been starting my career now!"
Instead, she studied at The Ailey School, and at age 17 took a career-changing summer intensive with RUBBERBANDance. Each day there would end with a cipher—a long, circle-based improv session—but Portner was too intimidated to participate.
One day, Anne Plamondon, the company's associate artist, gave her a talking-to. "She told me, 'You're being absolutely selfish with your talent,' " Portner says. "I realized that by not contributing, by staying quiet and not giving of yourself, you'll never know the impact you can have."
Portner finally went into the cipher and danced with total abandon. Everyone looked at each other, shocked. And then the cipher ended. "I thought I'd done something wrong!" she says. "I still get emails from people: 'Remember when you shut the cipher down?' It was such a pivotal moment in my training."
Making Work As a Young Queer Female
One of the most remarkable things about Portner's work—as well as her own dancing—is that while the movement itself defies categorization (is it modern, contemporary, hip hop?), there is an intuitive, organic and vibrant feel to it. As an audience member, you know where you are, but you have no idea where you're going. And yet you trust Portner to take you there because the surprises along the way are a total delight, jolting shocks to the system. There is something magnetic and destabilizing about it.
"There's always a lot of gravity to her choreography," says Keanu Uchida, who has danced with Portner since they were kids. "As a queer artist, Emma finds it important to have that be part of the work, even if it's not at the forefront of what a particular project is about, it's still there, part of us in some way."
This was true of the piece with the glass box that I watched Portner and Uchida rehearse in L.A. It was for a short film commissioned by the Fondation Beyeler in Switzerland, inspired by Francis Bacon's paintings and sculptures by Alberto Giacometti. Portner took a starkly political bent on these artists' work: A black woman is trapped inside the glass box (reminiscent of Bacon's glass boxes), "which is a comment on many years of black history," Portner says. The white male dancer is the only one who moves freely in and out of the glass box, but in the end, this woman of color—standing on a chair—grows taller than anyone else in the piece.
"I'm a young queer female," Portner says, "so I have to talk about how a young queer female is responding to pieces of art by old white men, during a time when women didn't have the same access to making work."
Despite her exposure to myriad genres, Portner seems to have become an artist from her explorations alone in the studio, most of which she records and studies. "The amount of time I've spent alone in a studio training myself versus with other people is about 50/50," she says. "I can zone in on my own heart. Then when I enter a process, I take the horse blinders off."
Unsurprisingly, Her Schedule Is Booked Until 2020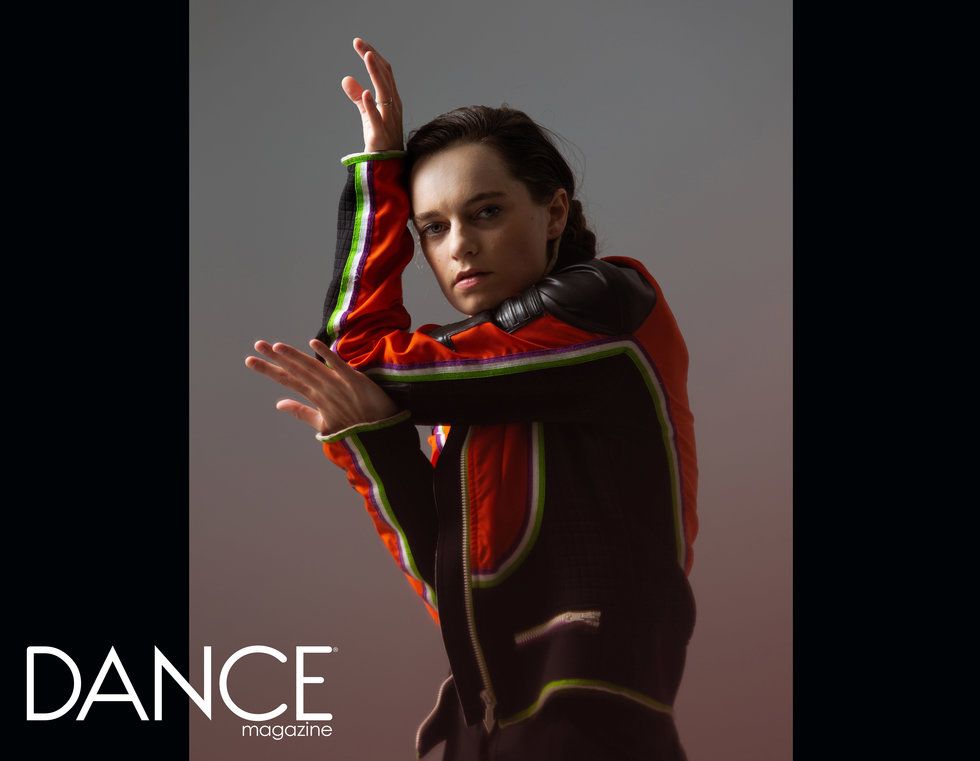 Portner dreams of Broadway, starting a residency, and her own company. Photo by Quinn Wharton.
The next few years are so busy Portner wistfully talks about taking a break some time in 2020. She hopes to start a small company (à la Crystal Pite); to try out acting, directing, and editing and coloring film; to dance on Broadway; to open a dance residency in Halifax, Nova Scotia; and to spend more time with Page, whom she rarely gets to see.
"In 2016, I reached a point where I felt like I'd achieved all I could possibly achieve—and then this year happened," she says.
In spite of the incredible demands of the last few years, dance is still where Portner finds solace. "It's where I feel safest, heard, loved. It's where I feel hated sometimes, and that's okay too," she says. "No matter what, I always hope to be dancing."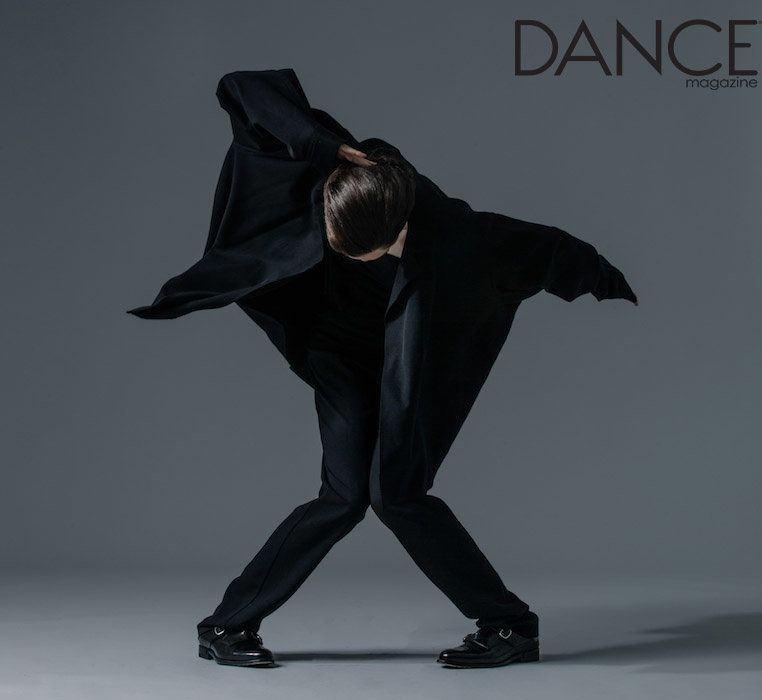 Related Articles Around the Web
From Your Site Articles
News
May. 22, 2019 05:57PM EST
Fox produced a live broadcast of Rent in January—but could an original musical be next? Photo by Kevin Estrada, Courtesy Fox
When a musical prepares to make the transfer from a smaller, lesser-known venue to Broadway (where theaters hold 500-plus seats), often there's a collective intake of breath from all involved. After all, a bigger house means more tickets to sell in order to stay in the black, and sometimes shows with even the most tenacious fan bases can't quite navigate such a jump. But what about the transfer from stage…to screen? Is Broadway ready to be consumed from the comfort of your couch?
Keep reading...
Show less
Hive by Boston Conservatory student Alyssa Markowitz. Photo by Jim Coleman
The way we create and consume dance is changing every day. Now more than ever, the field demands that dancers not only be able to perform at the highest level, but also collaborate with choreographers to bring their artistic visions to life. Dancers who miss out on choreographic training may very well find themselves at a disadvantage as they try to launch their careers.

Keep reading...
Show less
Courtesy Lee
Daphne Lee was dancing with Collage Dance Collective in Memphis, Tennessee, when she received two difficult pieces of news: Her mother had been diagnosed with multiple myeloma cancer, and her father had Parkinson's disease, affecting his mobility and mental faculties.
The New Jersey native's reaction: "I really need to move home."
Keep reading...
Show less
Bruce Mars via Unsplash
Summer is almost upon us, and whether you're a student about to go on break or a pro counting the days till layoff, don't forget that with warm weather comes a very serious responsibility: To maintain your cross-training routine on your own.
Those of us who've tried to craft our own cross-training routine know it's easier said than done. So we consulted the stars, and rounded up the best options for every zodiac sign. (TBH, you should probably consult an expert, too—we'd recommend a physical therapist, a personal trainer or your teacher.)
Keep reading...
Show less
Last year's winner: Manuel Vignoulle's EARTH. Jack Hartin Photography, Courtesy McCallum Theatre
It's not often that a promising choreographer gets to stage work in a world-class theater, on a skillfully-curated program with professional dancers, and with the possibility of winning a substantial cash prize. But at the McCallum Theatre's Palm Desert Choreography Festival, that's been the status quo for over twenty years.
Since Shea New, the festival's artistic director, founded the festival in 1998, she's worked tirelessly with McCallum's director of education and festival producer, Kajsa Thuresson-Frary, and stage manager and festival production manager Joanna Fookes to build a festival that nurtures choreographers, highlights high quality work, powerfully engages the local community and cultivates an audience base for dance in the Coachella Valley. The trio is backed by a strong team of professionals at McCallum and the brilliant volunteers from the local and national level who serve as adjudicators.
Keep reading...
Show less
Get Dance Magazine in your inbox
It's become second nature in dance studios: The instant anyone gets hurt, our immediate reaction is to run to the freezer to grab some ice (or, more realistically, a package of frozen peas).
But as routine as icing our injuries might be, the benefits are not actually backed up by scientific studies. And some experts now believe icing could even disrupt the healing process.
Keep reading...
Show less
Getty Images
I'm a contemporary dancer, and I'm nervous about trying to get pregnant since I can't predict if it might happen during the middle of the season. We have a union contract that is supposed to protect us. But I'm scared because several of my colleagues' contracts weren't renewed for no particular reason. Having a big belly could be a big reason to get rid of me!
—Andrea, New York, NY
Keep reading...
Show less
From Dance of Urgency. © Ekvidi
When the going gets tough, the tough start dancing: That's the premise behind "Dance of Urgency," a recently opened exhibit at MuseumsQuartier Vienna that features photos, video and other documentary material relating to the use of dance as political protest or social uprising.
The groups featured in the show, largely based around clubs and electronic dance music scenes, span the globe and respond to a variety of issues—from inequality and social stratification to racial divides to crackdowns on club culture itself.
Keep reading...
Show less
News
May. 20, 2019 04:24PM EST
Last night, longtime theater legends (including Chita Rivera herself!) as well as rising stars gathered to celebrate one of Broadway's danciest events: the third annual Chita Rivera Awards.
The evening paid tribute to this season's dancer standouts, fabulous ensembles, and jaw-dropping choreography—on- and off-Broadway and on film.
As usual, several of our faves made it into the mix. (With such a fabulous talent pool of nominees to choose from, we're glad that ties were allowed.) Here are the highlights from the winner's list:
Keep reading...
Show less
Lorenzo Di Cristina/Unsplash
When you're a foreign dancer, gaining legal rights to work in the U.S. is a challenging process. It's especially difficult if you're petitioning to work as a freelance dancer without an agent or company sponsorship.
The process requires professional muscle along with plenty of resources and heart. "There's a real misnomer that it's super easy," says Neena Dutta, immigration attorney and president of Dutta Law Firm. "People need to educate themselves and talk to a professional."
Here are four things every foreign dancer who wants to work in the U.S. needs to know to build a freelance dance career here.
Keep reading...
Show less
Quinn Wharton
What does it take to "make it" in dance? It's no secret that turning this passion into a profession can be a struggle. In such a competitive field, talent alone isn't enough to get you where you want to be.
So what kinds of steps can you take to become successful? Dance Magazine spoke to 33 people from all corners of the industry to get their advice on the lessons that could help us all, no matter where we are in our careers.
Keep reading...
Show less
Still of Fonteyn from the 1972 film I Am a Dancer. Photo courtesy DM Archives
On May 18, 1919, Margot "Peggy" Hookham was born. She would grow up to become Dame Margot Fonteyn, England's first homegrown prima ballerina. She joined the Sadler's Wells School in 1934 and was performing principal roles with the precursor to The Royal Ballet the next year. Fonteyn was a company-defining figure, dancing Aurora for the re-opening of the Royal Opera House after World War II, creating numerous roles with Sir Frederick Ashton and forging a legendary partnership with Rudolf Nureyev.
Keep reading...
Show less
Courtesy #Dance4OurLives
Memorial Day is notoriously one of Chicago's bloodiest weekends. Last year, 36 people were shot and seven died that weekend. In 2017 and 2016, the number of shootings was even higher.
When Garley "GiGi Tonyé" Briggs, a dance teacher and Chicago native, started noticing this pattern, she was preparing her second annual Memorial Day workshop for local youth.
The event's original aim was simple: "I wanted the youth of Chicago to have somewhere they could come and learn from different dancers and be off the streets on the South Side on this hot holiday," she says.
Keep reading...
Show less