5 Reasons We're Obsessed With James Whiteside
James Whiteside is known for being something of a fashionista. Here, he wears pants and boots by Prada, belt by Jean Paul Gaultier and a vintage jacket styled by Brandon Veloria. Photo by Jayme Thornton for Dance Magazine.
James Whiteside isn't your typical American Ballet Theatre star. So when we asked writer Brian Schaefer to write a cover story on him for our August issue, we knew we were in for a treat. But the piece ended up making us fall in love with Whiteside even more.
Here are a few of our favorite excerpts from Schaefer's story:
---
He's a Master of Super Smash Bros
Right away in the first paragraph, Schaefer shares this fun insight:
At a bar in New York City's East Village, where a Wii system is set up, Whiteside easily beats me in a series of matches. (Even during interviews, he insists on having fun.) At work, he's gotten many of his fellow American Ballet Theatre dancers hooked on the game—which seems like an apt metaphor for the way he has brought a bit of playfulness to a company best known for its serious and refined stagings of classical ballets.
He Has Redefined The Modern Male Principal By Simply Being Himself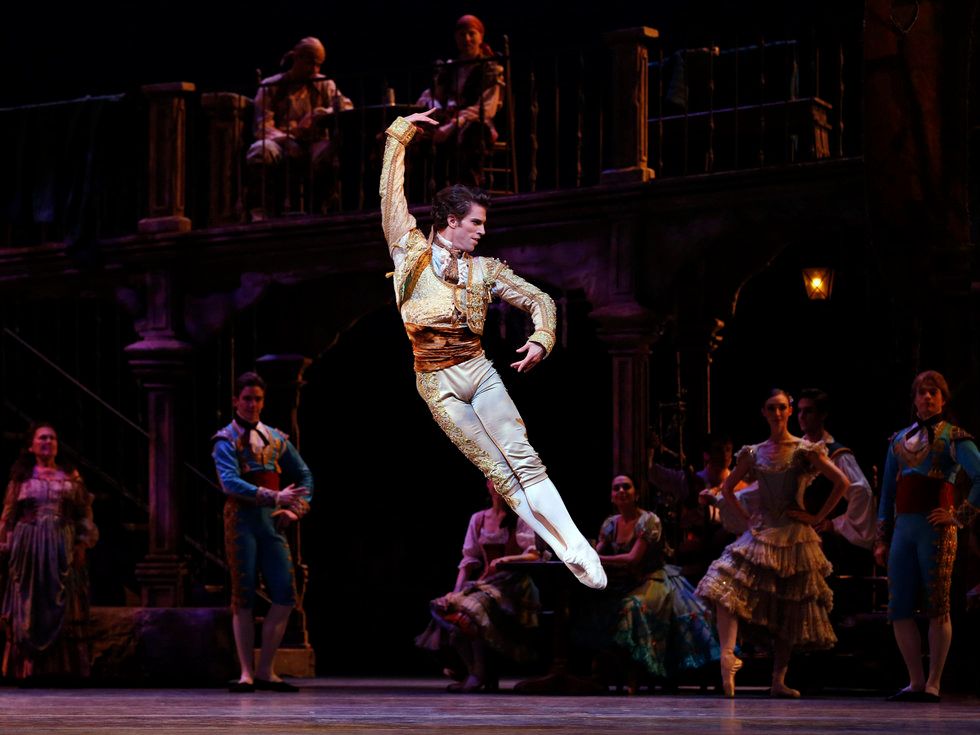 James Whiteside as Espada in Don Quixote. Photo by Marty Sohl.
Since joining ABT in 2012, Whiteside has gained a large flock of fans for both his princely roles and for his extracurricular pursuits in contemporary dance and fashion, as well as for his outrageous (and hilarious) personas as the pop star JbDubs and the drag queen Ühu Betch."I'm just doing whatever the hell I want to do on a daily basis, and it feels good," he says.
Later in the story, Schaefer writes:
Audiences have come to embrace him in all his quirks and color, though not necessarily right away. "It takes time to build a relationship," he says, "and I feel like I've finally built a relationship with the New York audience." For some, that required getting past an initial hesitation that he attributes to his not fitting the mold of more genteel colleagues like David Hallberg and Roberto Bolle. "I'm not like them," he says. "I never was, I never will be."
As Bold As He May Seem, Whiteside Still Gets Embarrassed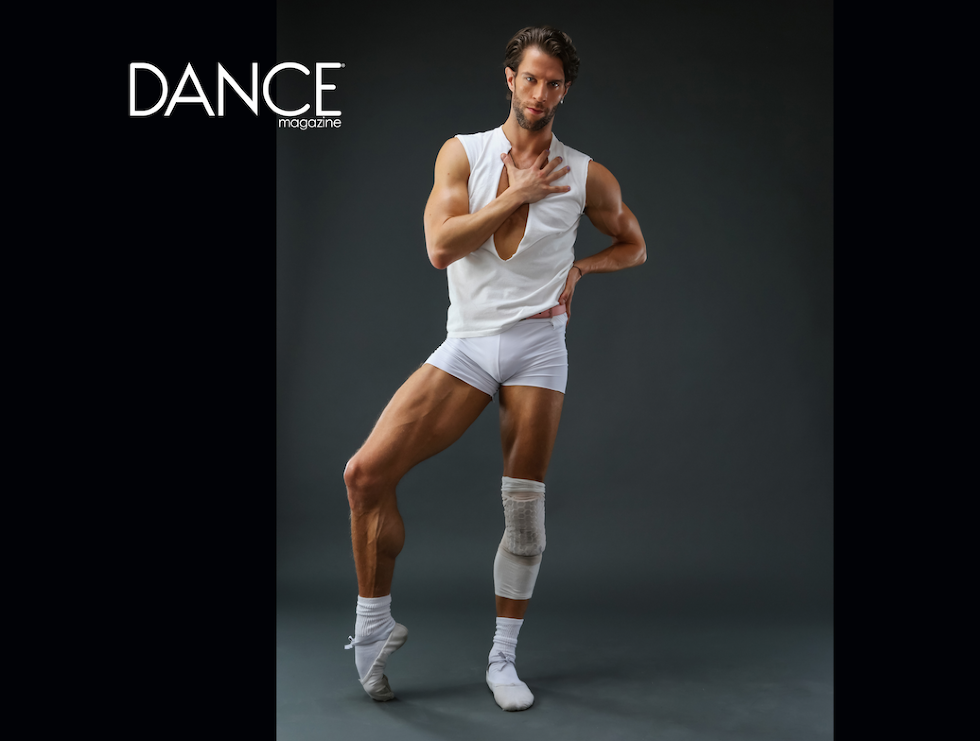 Photo by Jayme Thornton for Dance Magazine
Schaefer tells this adorable anecdote from a rehearsal he visited:
To his embarrassment, Irina Kolpakova, the ABT ballet mistress running the rehearsal, dramatizes Whiteside's development over the past six years, first taking a shy, stiff walk before opening up with grace and confidence. Whiteside blushes.
Whiteside's own retelling of his progress to an ABT principal goes something like this:
"I learned everything off the videos before I got to work. I pretended I wasn't injured when I was. I got in line because I wanted it so bad." As much as Whiteside gives the impression of always having a good time, his discipline is undeniable. "I'm very good at pushing through," he says. "I'm very persistent."
He May Be Insta-Famous, But He Questions Social Media
On Instagram, where Whiteside has over 165,000 followers...his high profile has also become a source of income, helping him build relationships with brands like Marc Jacobs, Capezio, Koio shoes, MAC and Glossier. (Whiteside is represented by the modeling agency Wilhelmina.) But to hear him talk about it, social media seems more a duty than a hobby. "I think we're all going to feel really silly in a decade," he says.
Today, Whiteside Is Experimenting With Dance Theater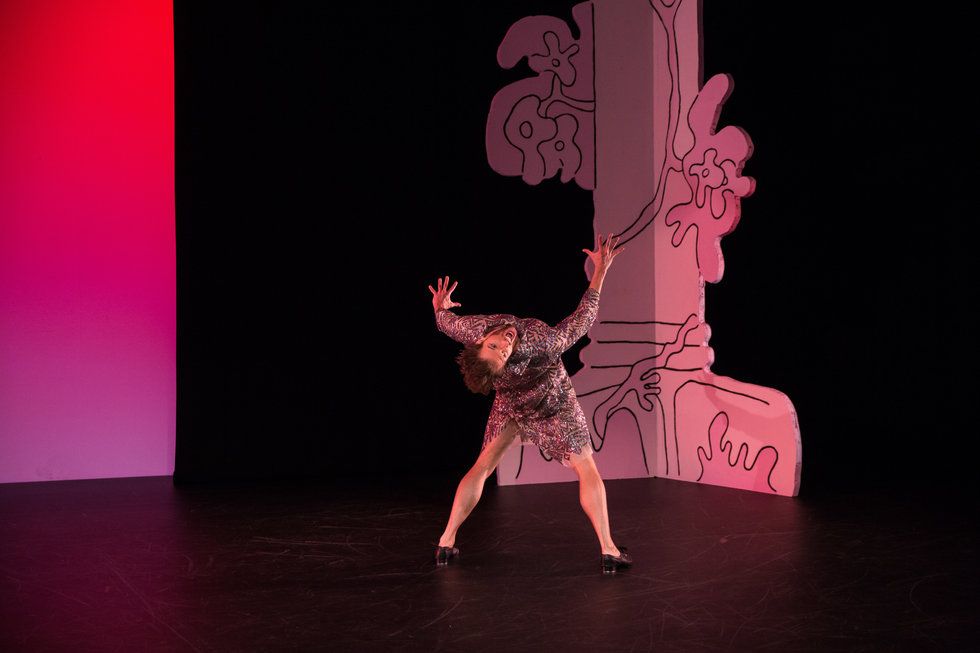 Whiteside channeled Judy Garland in Jack Ferver's Everything Is Imaginable. Photo by Scott Shaw, courtesy Ferver
This fall, Whiteside will partner with choreographer Arthur Pita in a new work based on The Tenant, a psychosexual thriller inspired by a 1964 novel and 1976 film. Early press materials describe the dance drama as "gender-fluid, rich in narrative, disturbing." Pita had been wanting to tell the story for years but needed a fearless and technically ferocious dancer to bring it to life. Whiteside was a perfect fit.

"James is so finely tuned-in with his body that he can explore so many ways to move," Pita says. Perhaps even more important is White­side's willingness to be seen in an unflattering light to serve the story. "He doesn't really care what people think," says Pita, who notes that some dance stars insist on feeding their fans a familiar, polished image. "James isn't attached to any of that. That's very liberating."
To read Dance Magazine's full cover story on James Whiteside, get your copy of our August issue.
Related Articles Around the Web
From Your Site Articles
Just for Fun
Jul. 16, 2019 02:13PM EST
As Dance Magazine editors, we admittedly spend more time than we'd like sifting through stock photography. Some of it is good, more of it is bad and most of it is just plain awkward.
But when paired with the right caption, those shots magically transform from head-scratchers to meme-worthy images that illustrate our singular experience as dancers. You can thank the internet for this special salute to dancer moods.
Keep reading...
Show less
Wayne McGregor. Photo by Johan Persson, Courtesy ROH
It's no surprise that dancers make some of the best TED Talk presenters. Not only are they great performers, but they've got unique knowledge to share. And they can dance!
If you're in need of a midweek boost, look no further than these eight presentations from some incredibly inspiring dance artists.
Keep reading...
Show less
News
Jul. 16, 2019 03:58PM EST
Including this extraordinary Travis Wall number for "So You Think You Can Dance" (Adam Rose/FOX)
The Primetime Emmy Award nominations are out! Congrats to the seven choreographers who earned nods for their exceptional TV work this year. Notably, that work was made for just two shows, "So You Think You Can Dance" and "World of Dance."
And there was a particularly remarkable snub: While the dance-filled hit "Fosse/Verdon" earned 17 nominations across many of the major categories, Andy Blankenbuehler's fabulous Fosse remixes weren't recognized in the Outstanding Choreography field.
Here are all the dance routines up for Emmys:
Keep reading...
Show less

abezikus/Getty Images
"Dancers can do everything these days," I announced to whoever was in earshot at the Jacob's Pillow Archives during a recent summer. I had just been dazzled by footage of a ballet dancer performing hip hop, remarkably well. But my very next thought was, What if that isn't always a good thing? What if what one can't do is the very thing that lends character?
Keep reading...
Show less