Popular
Sep. 20, 2019 11:05AM EST
What Your Favorite Dancers Eat for "The Most Important" Meal of the Day
Lindsay Thomas
Every dancer knows that how you fuel your body affects how you feel in the studio. Of course, while breakfast is no more magical than any other meal (despite the enduring myth that it's the most important one of the day), showing up to class hangry is a recipe for unproductive studio time.
So what do your favorite dancers eat in the morning to set themselves up for a busy rehearsal or performance day?
---
Hubbard Street's Kevin J. Shannon and Craig D. Black Jr.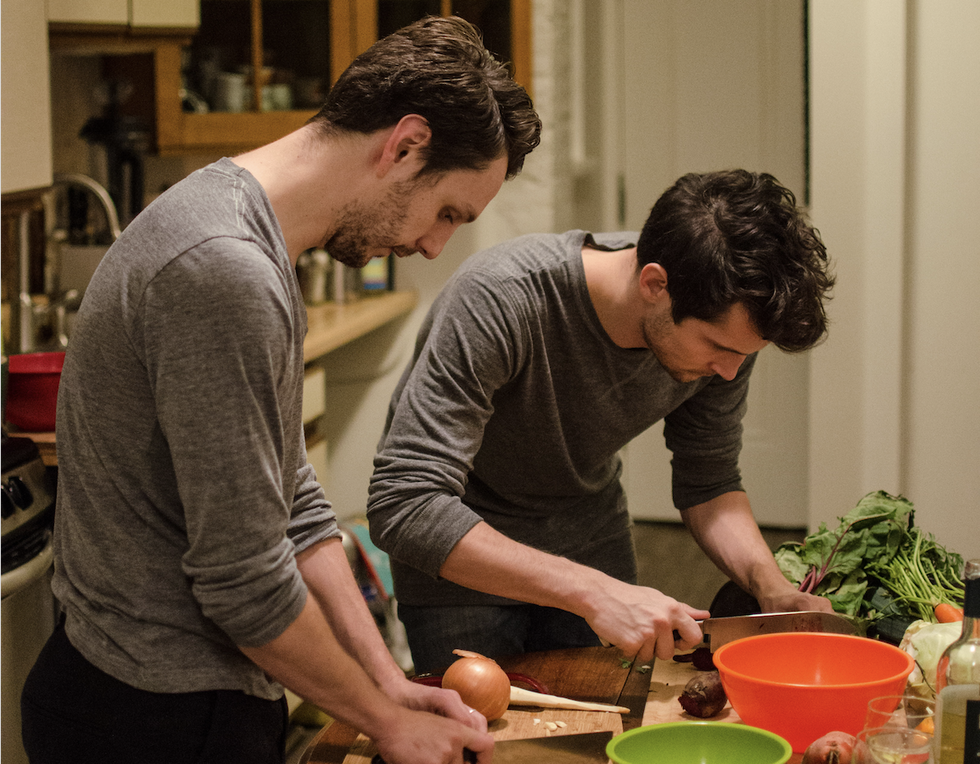 Greg Birman
The Chicago couple starts their day either with an egg and cheese on an English muffin, or whole-grain cereal plus a smoothie, sometimes packed with veggies from their backyard garden. "Craig puts kale in without telling me!" says Shannon.
The Royal Ballet's Beatriz Stix-Brunell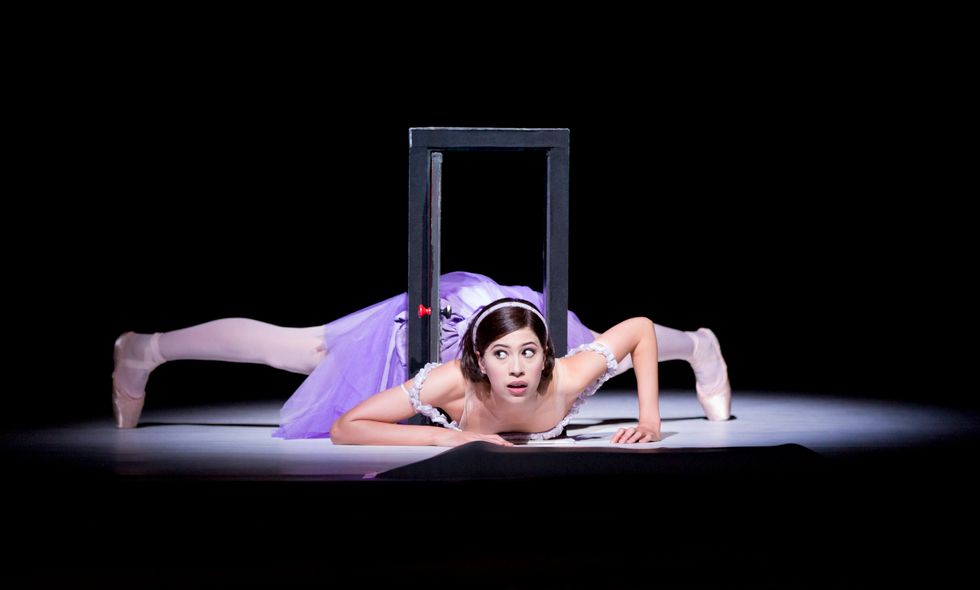 Stix-Brunell in Christopher Wheeldon's Alice's Adventures in Wonderland
Johan Persson, Courtesy Royal Opera House
Though she's originally from New York, Beatriz Stix-Brunell has adopted a very British diet since moving to London. On her way to the opera house in the morning, she'll stop off at a coffee shop for two bags of chai tea in steaming soy milk and a large bowl of porridge.
Pilobolus dancer Quincy Ellis
To prepare for intense days of lifting dancers in shape-shifting formations, Quincy Ellis likes to start his day with an unusual breakfast choice: Chicken. "I like to have chicken in the morning to get protein early in the day," he explains. After a light morning workout, his breakfast often looks more like your typical lunch or dinner: In addition to chicken, he might have black beans with onion and garlic, and roasted broccoli, plus an apple, coffee and water. And probably some eggs, too.
Taylor Swift dancer Stephanie Mincone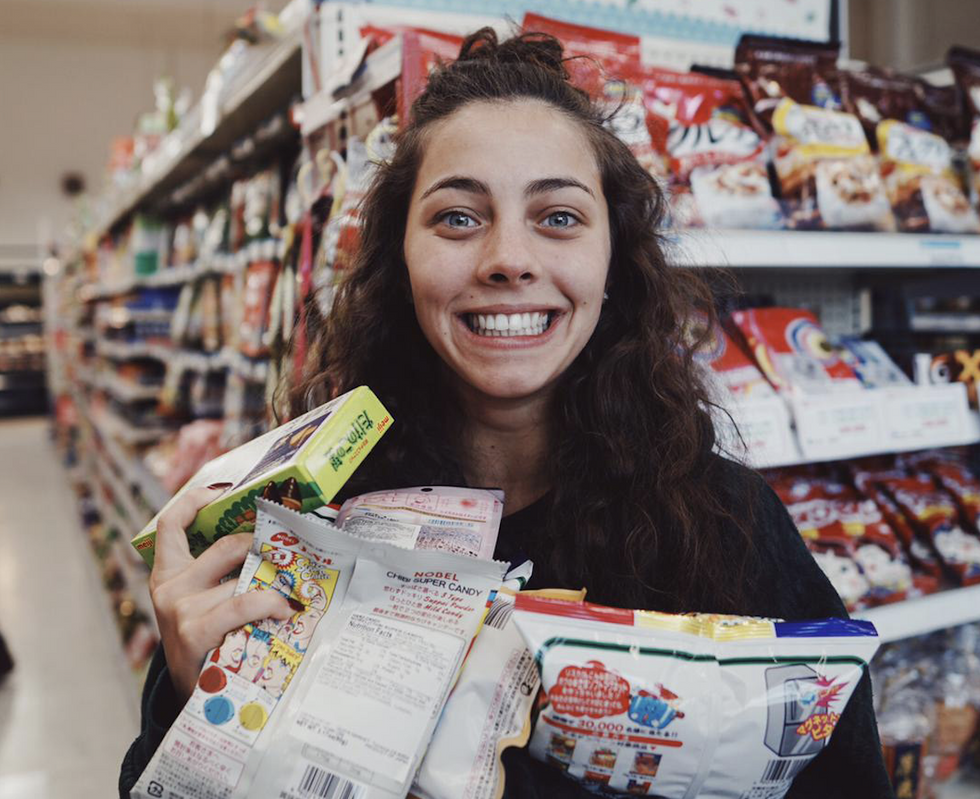 Courtesy Bloc Talent Agency
When she's on the road during a Taylor Swift tour, Stephanie Mincone, a pescatarian, makes sure to give herself enough energy so that she never feels sluggish onstage. Breakfast might be avocado toast, scrambled eggs or dairy-free yogurt with granola and berries.
Broadway dancer Kamille Upshaw
For Kamille Upshaw, nutrition and satisfaction go hand in hand. At home, she likes waking up to a bowl of oatmeal with raspberries and blueberries, sweetened with agave. She'll also have two scrambled eggs and bacon to make sure she gets enough protein. (Her fridge is always stocked with eggs for breakfast or a hard-boiled snack anytime.)
Trisha Brown Dance Company's Leah Ives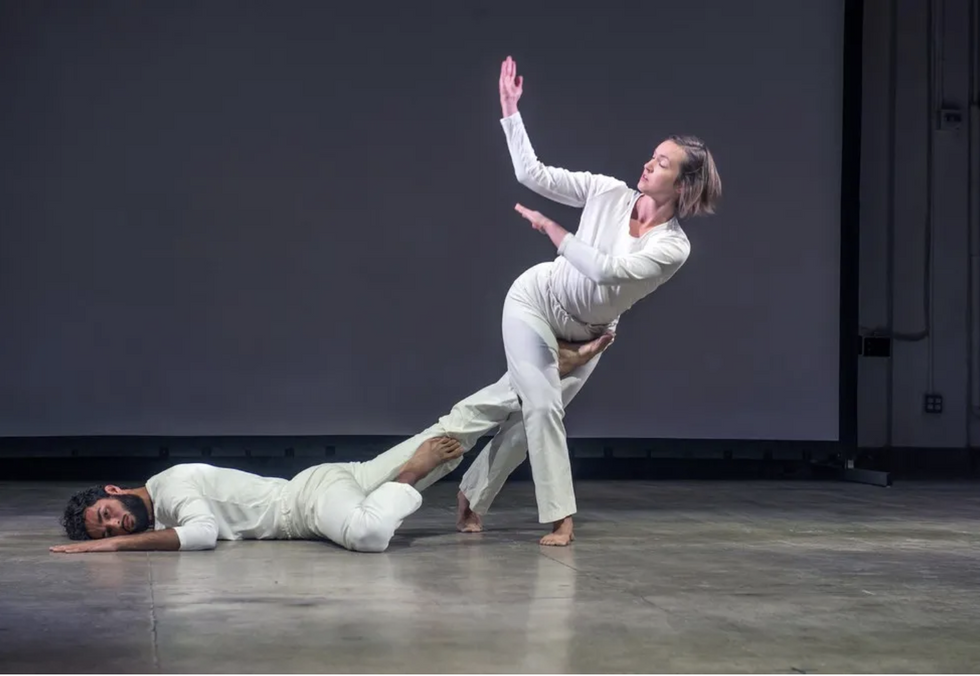 Leah Ives with Marc Crousillat
Stephanie Berger, Courtesy TBDC
Leah Ives, a member of the Trisha Brown Dance Company, eats a lot of eggs—it's her go-to form of fuel. "I look for eggs that are omega-enhanced, cage-free and from a small farm, preferably," she says. Her favorite dish to use them in? Strata. Here's her recipe:
Ingredients
12 eggs
2 cups milk
salt and pepper (to taste)
basil and other herbs (to taste)
dried-out bread, torn in pieces (enough to line the bottom of the pan)
precooked chicken breast, torn in pieces
feta cheese, in chunks
cherry tomatoes, halved
spinach, sautéed
Directions
Spray the bottom of a 9"x13" baking dish with cooking spray, then line the bottom with the bread.
In a separate container, beat the eggs and milk, adding salt, pepper, basil and other herbs (or Dijon mustard) to your liking.
Evenly place the feta, tomatoes, spinach and chicken on top of the bread.
Pour the egg mixture over the fillings and bread. Some pieces might float up—push them down.
Cover with Saran wrap and leave in the fridge overnight.
In the morning, bake at 350° F for 45 minutes or until set.
Mark Morris Dance Group's Lauren Grant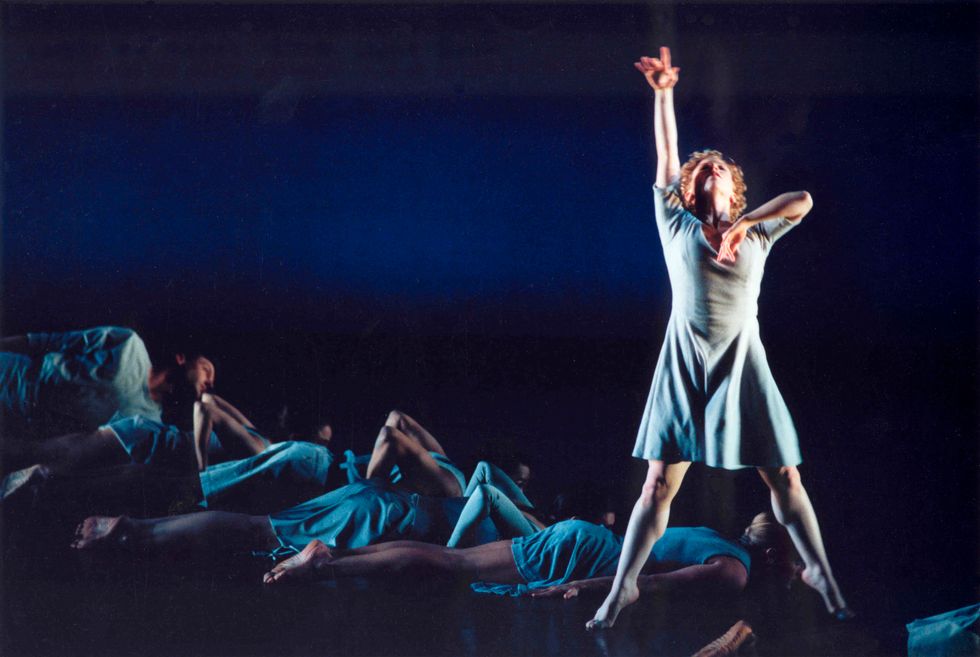 Lauren Grant in Mark Morris's Gloria
Stephanie Berger, Courtesy MMDG
Show days start in the kitchen for Lauren Grant. Specifically, with steel-cut oats to give her sustained energy all morning long. "The night before, I'll boil the oats, then turn the heat off and let everything steep overnight," she says. "In the morning, I'll reheat them and add coconut oil, bananas, cinnamon and high-quality cultured butter or grass-fed whole milk."
Pacific Northwest Ballet star Noelani Pantastico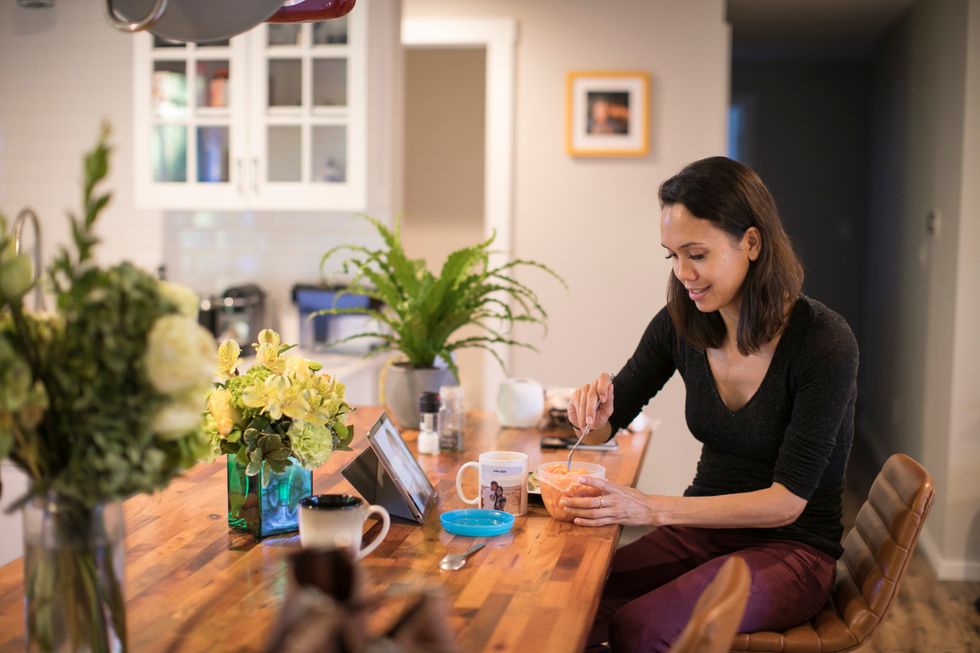 Lindsay Thomas
Longtime principal Noelani Pantastico needs to eat breakfast every single day. "Or else by class I feel loopy," she says. She loves having fruit like bananas, mangoes and Hawaiian papayas, if she can find them. She also typically works in something starchy, like toast or oatmeal. Other times she'll go on a yogurt or smoothie kick. "I just listen to what my body wants."
Rehearsal of Yvonne Rainer's Parts of Some Sextets. Photo by Paula Court, Courtesy Performa.
Yvonne Rainer's Parts of Some Sextets (AKA "the mattress dance") hasn't been revived since it premiered in 1965. Nor has Rainer had any wish to do it again, to ask performers to heave 10 mattresses around while carrying out 31 tasks that changed every 30 seconds. It was an unwieldy, difficult dance. (Even the title is unwieldy.) But Emily Coates, who has danced in Rainer's work for 20 years, became curious about this piece and was determined to see it again—and to dance in it. She will get her wish November 15–17, when the mattress dance will be performed as part of the Performa 19 Biennial.
Keep reading...
Show less
Ailey II artistic director Troy Powell teaching an Ailey Workshop at NYCDA. Courtesy NYCDA
Back in 2011 when Joe Lanteri first approached Katie Langan, chair of Marymount Manhattan College's dance department, about getting involved with New York City Dance Alliance, she was skeptical about the convention/competition world.
"But I was pleasantly surprised by the enormity of talent that was there," she says. "His goal was to start scholarship opportunities, and I said okay, I'm in."
Today, it's fair to say that Lanteri has far surpassed his goal of creating scholarship opportunities. But NYCDA has done so much more, bridging the gap between the convention world and the professional world by forging a wealth of partnerships with dance institutions from Marymount to The Ailey School to Complexions Contemporary Ballet and many more. There's a reason these companies and schools—some of whom otherwise may not see themselves as aligned with the convention/competition world—keep deepening their relationships with NYCDA.
Now, college scholarships are just one of many ways NYCDA has gone beyond the typical weekend-long convention experience and created life-changing opportunities for students. We rounded up some of the most notable ones:
Keep reading...
Show less
Left: Hurricane Harvey damage in Houston Ballet's Dance Lab; Courtesy Harlequin. Right: The Dance Lab pre-Harvey; Nic Lehoux, Courtesy Houston Ballet.
"The show must go on" may be a platitude we use to get through everything from costume malfunctions to stormy moods. But when it came to overcoming a literal hurricane, Houston Ballet was buoyed by this mantra to go from devastated to dancing in a matter of weeks—with the help of Harlequin Floors, Houston Ballet's longstanding partner who sprang into action to build new floors in record time.
Keep reading...
Show less